NEXT STORY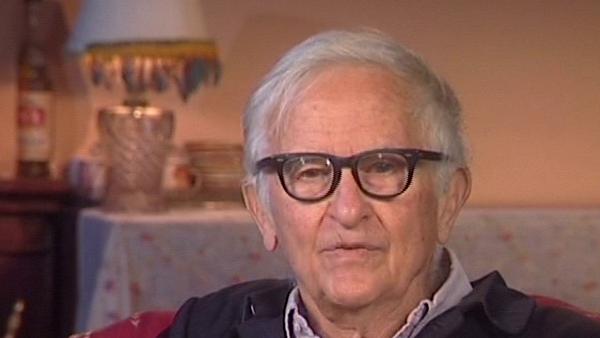 Filming Christo projects: The Gates
Filming the Christo projects
Albert Maysles
Film-maker
1
...
4
5
6
7
8
...
10
Another film took place in Biscayne Bay just outside of Miami and I think it was 11 islands in Biscayne Bay that were surrounded by the pink fabric floating very gently on the surface of the water. And until you've gone up in the helicopter, as I did with Christo, I couldn't quite fully appreciate the beauty of the project. But once up there with my camera in hand I got so excited I almost fell out of the helicopter. But it's another one of those splendid achievements. Then there was the Pont Neuf- the oldest bridge in Paris. That particular project is so interesting because he had his- he had to get the approval of two major politicians who disagreed with one another and weren't quite ready to take the political chance of supporting the project- Mitterrand and Chirac. And so they were a very important part of the project. Also it was the first time in our filming of the Christos where you really get to know how it is that they- these two people- got to meet one another. Christo from Bulgaria- not leaving Bulgaria until 1956- and, and there's quite a story as to how he got out of Bulgaria- and then meeting up with Jeanne-Claude's mother whom he did a portrait of because he was doing portraits at that time to survive. And then- and then meeting up with and joining in marriage with Jeanne-Claude whose father was a famous general under de Gaulle in the Second World War and whose father could help them make contacts with members of the government. Among other things we got to learn that not only were they born in the same year but also in the same month and the same day, so that in some peculiar way it was almost destined that they get together. And, and I think one must feel very thankful that they made this partnership because the projects and the films that came out of them were so important and so beautiful. Another film was "The Umbrellas." That took place in both Japan and California with thousands of enormous umbrellas going over hills and valleys both in California and North of Tokyo, in Ibaraki- yellow ones for California and blue ones for Japan. The- you see those umbrellas and people responding to, to them; and actually being there and getting the work done and- you had to be very strongly moved by this project which was the first of their international projects because it was in two countries rather than just one place.
Albert Maysles (1926-2015) known for his important documentaries on Muhammad Ali, Jimi Hendrix and The Beatles, pioneered the documentary style known as Direct Cinema. He helped create techniques still widely used in modern documentary production, as well as many of the techniques used in reality TV.
Title: Filming the Christo projects
Listeners: Sara Maysles Tamara Tracz Rebekah Maysles
Sara Maysles, daughter of Albert Maysles, is currently doing her BA in East Asian Studies at Columbia University, and working as an Archivist of the photographs and photographic material at Maysles Films Inc., Albert's film production company. She spent ten months out of two years working with Tibetan refugees at a center in Nepal, and continues to travel back and forth between America and Asia.
Tamara Tracz is a writer and filmmaker based in London.
Rebekah Maysles, daughter of Albert Maysles, is an artist living between New York and Philadelphia. She has her own line of clothing, Blackberryrose, and co-runs the store Sodafine in Fort Greene, Brooklyn, New York, a vintage and handmade store that sells clothing, books and other products made by artists.
Tags: Biscayne Bay, Miami, Pont Neuf, Paris, Bulgaria, World War II, The Umbrellas, Japan, California, Christo, François Mitterrand, Jacques Chirac, Charles de Gaulle
Duration: 4 minutes, 9 seconds
Date story recorded: September 2004
Date story went live: 24 January 2008