NEXT STORY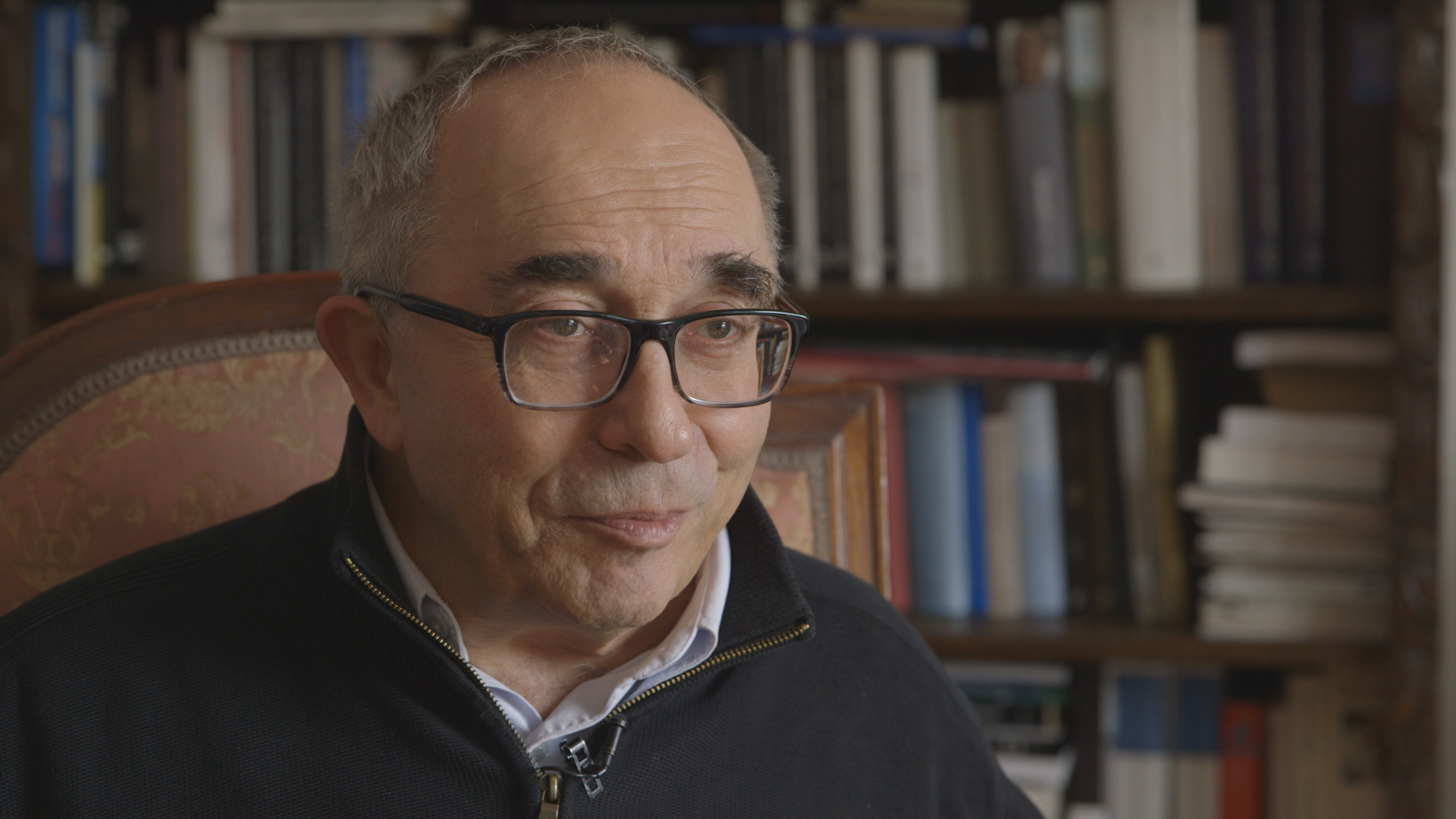 Adam Michnik
Aleksander Smolar
Political scientist
1
...
15
16
17
18
19
...
21
Inny przyjaciel z dzieciństwa nieco starszego to już była polska szkoła, ulica Elektoralna, gdzie mieszkałem, gdzie chodziłem do szkoły. To był bliski mój serdeczny przyjaciel, Sławek Maśliński. On jest – profesorem medycyny, być może przeszedł na emeryturę, nie wiem – na Akademii Medycznej w Warszawie. Jego ojciec był profesorem medycyny w Łodzi. I to był mój szalenie serdeczny przyjaciel, do którego miałem taki uczuciowy stosunek, niesłychanie intensywny. Taki zazdrosny byłem o inne jego przyjaźnie, które on utrzymywał. No i... i później oczywiście wraz z moim narastającym zaangażowaniem politycznym – poza tym, byliśmy na zupełnie innych studiach, nasze drogi się rozeszły. Widywaliśmy się rzadko, ale nigdy nie zerwaliśmy stosunków. I... i właściwie ja je zerwałem, o czym on nie wiedział zapewne. To było po '68 roku, kiedy na jednym z pierwszych widzeń, czyli już po zamknięciu śledztwa, kiedy widziałem moją pierwszą żonę, zapytałem się o konkretnych przyjaciół, czy ona ich widuje. Chciałem wiedzieć, jak się zachowują różni przyjaciele. Jak ona mi powiedziała, że przez pół roku się nie odezwał, to ja go skreśliłem kompletnie. I później go spotkałem gdzieś tam przed wyjazdem raz, nawet dałem się zaciągnąć do ich mieszkania, ale właściwie monosylabami odpowiadałem i niedawno – już o tym wspominałem – paru moich przyjaciół szkolnych odezwało się, widziałem jego i to też zakończyło się właściwie chyba z jego inicjatywy, ale też niewiele mieliśmy sobie do powiedzenia. Ale miałem sentyment ogromny z czasów dzieciństwa i, można powiedzieć, do końca nie tylko dzieciństwa, do końca... do końca szkoły, więc to był już taki wiek zaawansowany.
My other childhood friend, who was a little older, was from the Polish school on Elektoralna Street where I used to live and went to school. He was my very good and close friend, Sławek Myśliński. He became – is – a professor of medicine, he may have already retired, I don't know, at the Warsaw School of Medicine. His father was a professor of medicine in Łódź. And he was my dearest friend to whom I had a very emotional and unusually intense attachment. When he had other friends, I was jealous. And then later along with my involvement in politics… first of all, we were studying completely different subjects, as my involvement in politics grew, our paths diverged. We rarely saw one another but we never broke off our friendship. And then I broke it off which he probably didn't know. It was after '68 during one of my first [prison] visits, so after the investigation had been closed, when my first wife had come to visit me and I asked her who among our friends she was in contact with. I wanted to know how our various friends were behaving. When she told me that he hadn't been in touch for over six months, I dismissed him completely. I met him later somewhere just before I left and I even allowed myself to be invited to their apartment, but my conversation was monosyllabic. Recently – I've mentioned this already – several of my school friends got in touch, I saw him and that, too, ended… I think he took the lead, but we didn't have much to say to one another. I recall those childhood days very fondly right through all of my school days by the end of which I was quite grown up.
Aleksander Smolar (b. 1940) is a Polish writer, political activist and adviser, vice-president of the Institute for Human Sciences and president of the Stefan Batory Foundation.
Title: Sławek Myśliński
Listeners: Vitek Tracz
Vitek Tracz is a London-based entrepreneur who has been involved in science publishing, pharmaceutical information and mobile phone-based navigation.
Tags: Sławek Myśliński
Duration: 2 minutes, 11 seconds
Date story recorded: September 2017
Date story went live: 20 December 2018