NEXT STORY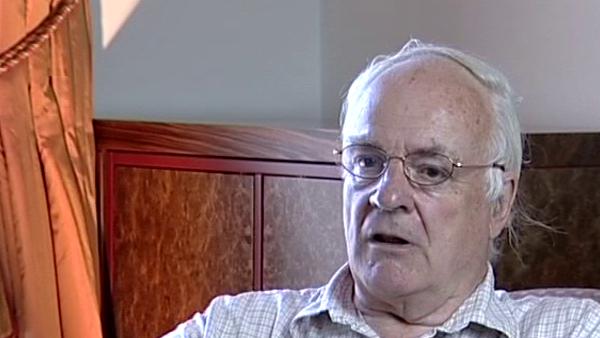 Going to work with JBS Haldane at UCL
Getting into New College, Oxford
Avrion Mitchison
Scientist
1
2
3
4
5
...
12
I was quite young at school. In those days, for one reason or another, I think connected with the war and connected because things hadn't settled down, it was very- then it was much easier than it is now, to get into Oxford or Cambridge. So, in 1944, when I must have been 16, I went to Oxford and said, this is what I wanted to do, come and be a student although not this year. And, Balliol said, no thank you. I think I was going in for a scholarship only, at that time. And, New College said, hello, it's you lot again, is it? Or words to that effect because my grandfather had been a fellow there and J.B.S had been there, and they weren't at all surprised to see me. And they said, yes, of course, you know, no difficulty with that. I remember my interview with them very well. They said, oh, you- I think it must have been a classics Don, because I was, you know, going on already, well, science was what interested me, but they also- I suppose an arts Don, I don't remember who it was who said, oh, you said something in your- You had to write these general essays. You had something in your essays about the Romans on their temples putting stone carvings which represented where the wood had been inserted- wooden pegs had been inserted, the temples were made of wood. Can you tell me more? And I said, no I can't possibly tell you more, I was just showing off about that.
Avrion Mitchison, the British zoologist, is currently Professor Emeritus at University College London and is best known for his work demonstrating the role of lymphocytes in tumour rejection and for the separate and cooperative roles of T- and B-lymphocytes in this and other processes.
Title: Getting into New College, Oxford
Listeners: Martin Raff
Martin Raff is a Canadian-born neurologist and research biologist who has made important contributions to immunology and cell development. He has a special interest in apoptosis, the phenomenon of cell death.
Listen to
Martin Raff
at Web of Stories
Duration: 1 minute, 46 seconds
Date story recorded: June 2004
Date story went live: 24 January 2008