NEXT STORY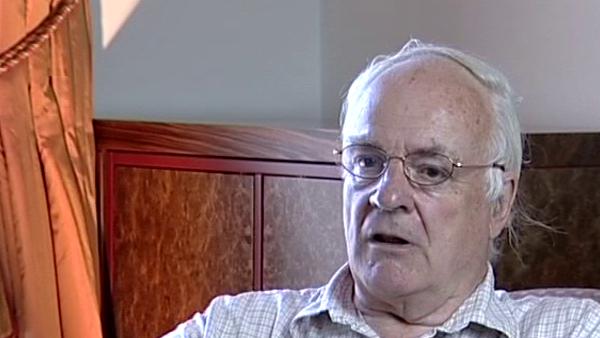 Older brothers
Avrion Mitchison
Scientist
1
2
3
4
5
...
12
He could've been just an uncle, but he wasn't just an uncle. He recognised an avuncular connection up to a point and rather guardedly but he did. But more especially, my mother deeply loved him and she made it clear that, maybe, the saddest part of her life was that he was never quite as nice to her as she wanted him to be. But she, even though she was a novelist, had an interest in science? Yes, very much so, yes. You know, Martin, in the 1920s and 1930s there was- I don't know that there was more of a connection between science and fiction than there is now. I think perhaps less even. But there certainly was a very strong one, and particularly through Aldous Huxley, who was, at that time, relatively sane compared to what he- the way he ended up in his life. A very impressive character. So, Julian and Aldous were good family friends, quite close family friends, and although I never talked to Aldous, as I can recall directly, because I think he was leaving and he was out of the picture by the time I was 14 or 15, and could appreciate him. But I read his books and I was tremendously proud of the fact that his major novel, I think is 'Point Counter Point', and my grandfather is there as Lord Edward, a difficult character, which he was. And so, although I hardly knew my grandfather, I acquired a second hand picture of him from Aldous' novel.
Avrion Mitchison, the British zoologist, is currently Professor Emeritus at University College London and is best known for his work demonstrating the role of lymphocytes in tumour rejection and for the separate and cooperative roles of T- and B-lymphocytes in this and other processes.
Title: More than just an uncle
Listeners: Martin Raff
Martin Raff is a Canadian-born neurologist and research biologist who has made important contributions to immunology and cell development. He has a special interest in apoptosis, the phenomenon of cell death.
Listen to
Martin Raff
at Web of Stories
Duration: 1 minute, 45 seconds
Date story recorded: June 2004
Date story went live: 24 January 2008