NEXT STORY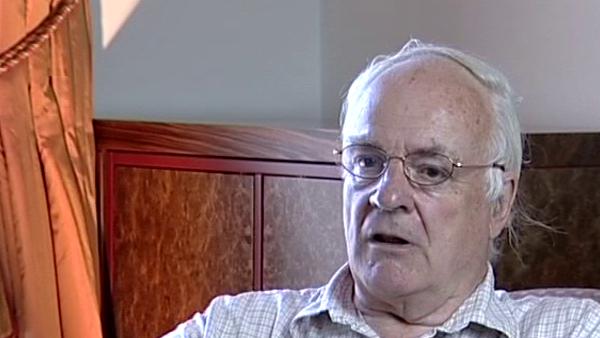 Education is the key
The future for immunology
Avrion Mitchison
Scientist
1
...
7
8
9
10
11
12
I am an old man in immunology, so I ought to have wise words to say about all those. I don't think I do. I am very impressed by the quality of science which is going into AIDS research, is going into malaria research, but success is still pretty elusive in those directions. There was a malaria research supported over the years by the American Military. They- there has been a big investment there and really very little to show for it, but it's certainly something which is too, far too important a problem to be abandoned. In contrast, there are new effective agents which turn up and in fact effective vaccine is developed in double quick time, and SARS, you see, is a conspicuous example of that. Now I know that the new SARS vaccine hasn't been fully authenticated, but it looks a very promising vaccine. I don't think- I think we will do with SARS at least as well as we have done with influenza.
So what is the difference between those infectious diseases that are resistant to vaccination and those that are not? Is it simply rapid variation or is there something we are missing?
Oh, it's so easy to sit in armchair and say, the problem is, as you say, rapid variation, certainly that is the major problem with HIV. Complexity- that's a problem with malaria- we don't know the malarial organism codes, a large number of genes- some of which are highly variable, but those aren't the only possible targets, and malaria research as it has progressed is now in the middle of an a maze of antigens. What will come out of that maze, I don't know.
Avrion Mitchison, the British zoologist, is currently Professor Emeritus at University College London and is best known for his work demonstrating the role of lymphocytes in tumour rejection and for the separate and cooperative roles of T- and B-lymphocytes in this and other processes.
Title: The future for immunology
Listeners: Martin Raff
Martin Raff is a Canadian-born neurologist and research biologist who has made important contributions to immunology and cell development. He has a special interest in apoptosis, the phenomenon of cell death.
Listen to
Martin Raff
at Web of Stories
Duration: 1 minute, 56 seconds
Date story recorded: June 2004
Date story went live: 29 September 2010