NEXT STORY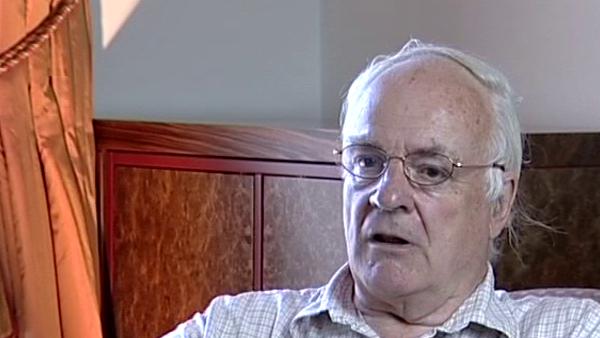 The move to Germany
Avrion Mitchison
Scientist
1
...
7
8
9
10
11
12
The best student I ever had in University College who, when I arrived there in 1970, said, I want to come and be a student in your department, and I said well, we don't really want to have University College students here, we want to see if we can attract people from outside. And he said to me, nonsense, I'm coming to be your student, and- so I thought that was great. And his name was David Lane, now Sir David Lane, who has had a meteoric career in biochemistry and in business in Britain. He is- I am sure he was knighted as much because he started a promising, large promising biotech outfit in Fife, in Dundee, as for the brilliance of his science, although he was a very good scientist, was and is a very good scientist. Anyway, when he came to be a student he got slightly neglected, I think, by me, because I think I was- there was a lot of fuss over the move and with one thing and another I neglected him. But that was all right because he fell into a very productive partnership with Donald Silver who had arrived from America with his own ideas, and Donald Silver was a charming man, very clever bloke. He is the only bloke who I've ever come across who, arriving in London, instead of enquiring about children- schools for his children and that kind of thing, wanted to know where he could carry on with his ballet class. And I said I don't really know about that but perhaps you should try in the Covent Garden direction. But anyway, his ballet class worked out okay and he took on the guidance, well it was I think very much actually a one-to-one affair, with- with David Lane, and they chose to investigate a- the phenomenon which I think we have already mentioned, which is what happens when you bring a suppressive gene together with a positive MHC gene. And they did that- they started us- they started me doing that at University College, there is no question about that, it was brought by Don Silver from work that he had been doing before in Boston. So that was- that was David Lane. David Lane didn't- didn't stick with immunology, he moved on to become the discoverer, or the co-discoverer of P53, an extremely important molecule in cancer, when he moved for a post-doctoral period to ICRF, the Imperial Cancer Research Fund.
Avrion Mitchison, the British zoologist, is currently Professor Emeritus at University College London and is best known for his work demonstrating the role of lymphocytes in tumour rejection and for the separate and cooperative roles of T- and B-lymphocytes in this and other processes.
Title: Sir David Lane
Listeners: Martin Raff
Martin Raff is a Canadian-born neurologist and research biologist who has made important contributions to immunology and cell development. He has a special interest in apoptosis, the phenomenon of cell death.
Listen to
Martin Raff
at Web of Stories
Duration: 3 minutes, 12 seconds
Date story recorded: June 2004
Date story went live: 29 September 2010