NEXT STORY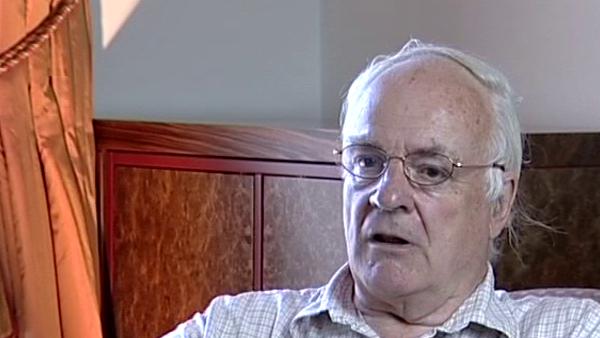 The state of science in Germany
Avrion Mitchison
Scientist
1
...
7
8
9
10
11
12
I have been kind of living with this phenomenon of cross-suppression for years and years and years, and finding out more about the phenomena but not really understanding the underlying mechanism, but at that time in 1990 when I moved or was planning to move, the importance of cytokines had just emerged and in particular, the suppressive genes, which I had been studying, looked- began to look very much like regulation through cytokines, what is now called TH1/TH2 balance. So TH1/TH2, the division of T-cells like that had been discovered by a Canadian working, if I remember correctly, in the United States at the time, but I thought well that was likely to be very important to the disease, and it would also explain this cross-activation you would have. One of the alleles that would turn on a TH2 response which would suppress the response to the TH1 allele and that might be useful as a model for the treatment of the disease. So, I was very uncertain about whether I wanted to move to Germany or not. I dithered like anything, I said no to begin with, and then two persuasive gentlemen arrived at University College and I had by that time more or less decided that I would move. I thought it was time that the ICRF unit should close down. Mark Feldman, who was the other strong scientist there, had moved away, Hans Stauss was ready to move to a more clinical environment. Peter Beverley, who had done terrific work on T-cell subsets in man, had already moved to a semi-autonomous unit in another part of University College. So it was getting thin on the ground and I detected considerable reluctance in ICRF- they never said they were going to close you down but I think they would have done before very long unless something pretty drastic had been done. So I moved, I decided to move.
Avrion Mitchison, the British zoologist, is currently Professor Emeritus at University College London and is best known for his work demonstrating the role of lymphocytes in tumour rejection and for the separate and cooperative roles of T- and B-lymphocytes in this and other processes.
Title: The move to Germany
Listeners: Martin Raff
Martin Raff is a Canadian-born neurologist and research biologist who has made important contributions to immunology and cell development. He has a special interest in apoptosis, the phenomenon of cell death.
Listen to
Martin Raff
at Web of Stories
Duration: 2 minutes, 46 seconds
Date story recorded: June 2004
Date story went live: 29 September 2010