NEXT STORY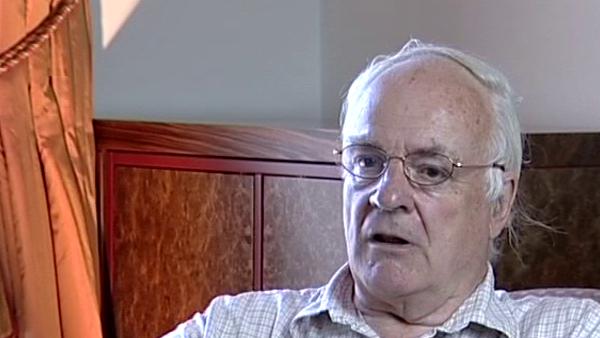 The research group in Germany
The state of science in Germany
Avrion Mitchison
Scientist
1
...
7
8
9
10
11
12
For quite a long time actually, probably almost as long as I had been in immunology, I had learned slowly but surely that Germany was a great place for science and that the new generation of Germans were very active, very devoted to science, and that Germany which had perhaps particularly, well certainly at that time, much to be ashamed of, had something that it did not need to be ashamed of, which was its record of science, and that permeated, I think, every aspect of German life, the media, the government, you know. The President of the Republic, the Bundesrepublik, was only too pleased to be on film in the presence of eminent scientists. Very international, Germany was the least national- nationalistic country I think in Europe, at the time, probably still is. They could be from Germany or they could be abroad, and he would listen to what scientists had to say, and the German university system picked up and was returning to many of its former glories. So I was delighted to take part in that. I also knew that Germany was a place which would make a bargain with you if you came in to do something, and that bargain would not be broken. That's- I wish that that was equally true of the UK and America, and I think it is not true to quite the same extent. At that time, Berlin was still on the end of a money pump from Bonn, from Federal Government, which wanted to keep West Berlin afloat as a going enterprise, as a model, as a challenge, to the DDR, so all sorts of cultural and scientific activities started up in Germany, started up in Berlin. The opera was well supported, but then equally well supported were jazz groups coming in. They had started a heart centre; why not a rheumatism centre, which is what had come to the mind of the Staatssekretär, Hasinger. Herr Hasinger was a man of vision in the health department of the Berlin Land Government and he wanted to make his mark or make the mark for Berlin in areas of medical research, and having started with the heart he wanted to go on to rheumatism, and he had a crew of other scientists and doctors in Berlin who were very supportive. So, I went over there part time for three years and stayed there until I retired in, I think, '97, or was in '96? I retired rather slowly actually there, because I was going part time to my final job in America which was in the National Institute of Health at Bethesda, where they had a scheme for fitting scientists late on in their careers, a small number of them, to come into NIH and do anything they liked, it was a liberal and I think productive enterprise on their part.
Avrion Mitchison, the British zoologist, is currently Professor Emeritus at University College London and is best known for his work demonstrating the role of lymphocytes in tumour rejection and for the separate and cooperative roles of T- and B-lymphocytes in this and other processes.
Title: The state of science in Germany
Listeners: Martin Raff
Martin Raff is a Canadian-born neurologist and research biologist who has made important contributions to immunology and cell development. He has a special interest in apoptosis, the phenomenon of cell death.
Listen to
Martin Raff
at Web of Stories
Duration: 3 minutes, 48 seconds
Date story recorded: June 2004
Date story went live: 29 September 2010