NEXT STORY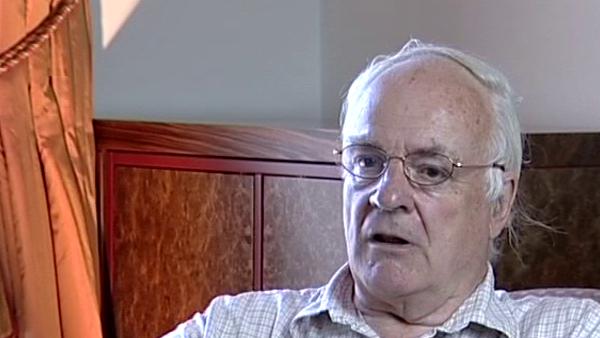 The importance of the stregth of signal view
The research group in Germany
Avrion Mitchison
Scientist
1
...
7
8
9
10
11
12
My plan was to build- first of all to build a research group which would be well placed to survive my retirement- obviously I was only a caretaker for the few years left to me- by then I was in my sixties and had a limited time, and that placed a certain constraint on what I could do because I could not attract, try to attract a senior German, which would have been the logical thing to do, because that would be seen as a commitment for the future of my job as Director, Scientific Director, and the- my trustees rightly did not want that, they wanted to be able to make a free choice. And- but nevertheless a group of us gathered together. You could- I think that you could set up your- your stand anywhere in Germany that you liked, in any city, and provided you had the money and you had good science to do, you would find people who would come and join you, and sure enough, a group of terrific students came along, and we set out to investigate this cross suppression, cross regulation between T-cells that Don Silver and David Lane had started and we thought that that would be mediated by cytokines. And to cut a long story short, I think we were able very substantially to strengthen that hypothesis. It is still something of a hypothesis but I think it is increasingly clearly true- partly in the clinical field. The best last student that I'd had in London was a German young woman, Katya Simon and she had been working on this cross suppression with me in London as a, what the Germans call a Diplomarbeit, that is a pre-PhD student, and she came to be a PhD student in Germany and I thought it was the best chance if it was going to be a cytokine balance which was regulating disease, would be to tuck her into real diseases. And she, jointly with Joachim Zieper, who was a clinician whom she worked with, and Harald Stein, who was a brilliant pathologist, really histopathologist, in Berlin, but with very wide perspectives, plenty of 'Vision' in Harald Stein, in fact decided to investigate two related diseases which are rheumatoid arthritis and reactive arthritis. Once the arthritis has developed it is pretty hard to tell them apart, but they are triggered in different ways. Reactive arthritis seems to be triggered by a bacterial infection. Rheumatoid arthritis is a true auto immunity without any known triggers, it looks like pure defective regulation.
Avrion Mitchison, the British zoologist, is currently Professor Emeritus at University College London and is best known for his work demonstrating the role of lymphocytes in tumour rejection and for the separate and cooperative roles of T- and B-lymphocytes in this and other processes.
Title: The research group in Germany
Listeners: Martin Raff
Martin Raff is a Canadian-born neurologist and research biologist who has made important contributions to immunology and cell development. He has a special interest in apoptosis, the phenomenon of cell death.
Listen to
Martin Raff
at Web of Stories
Duration: 3 minutes, 28 seconds
Date story recorded: June 2004
Date story went live: 29 September 2010