NEXT STORY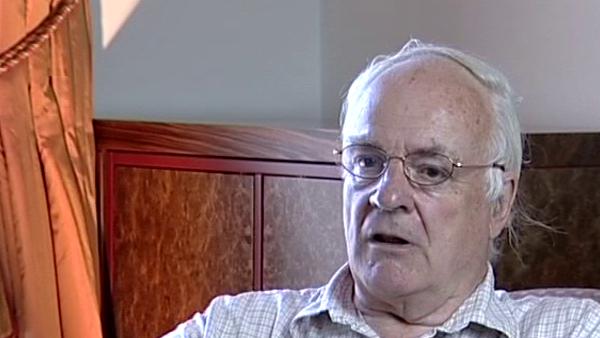 Back to UCL
The reunification of East and West Berlin
Avrion Mitchison
Scientist
1
...
8
9
10
11
12
The great joy was the opening to the East. Most of the senior positions in the Rheuma Institute, which as I say was only a handful, were taken by Wessies but we made, I made at least one long-term appointment of a statistician from the East- he seems to have been a success. But as the years progressed one learnt more and more about what was going on in the East and what a lot of frustrated scientific talent there was there and what enormous fun it was to get to know them. I got to know, for example, Jan Gimsa the biophysicist in Humboldt University on the Eastern side, and he was a joy to know. First of all he was a charming, very friendly man, and really I like him enormously. He's visited our place in Scotland, you know, that's a test of whether he's a real friend, but he showed how East German science worked because he had a room full of cupboards and drawers and these cupboards and drawers were absolutely stuffed with beautiful pieces of machinery, optical machinery and mechanical machinery which was how the East German science ran, you had to have all the bits and pieces yourself and you didn't let anything leave the place. Every- associated with every enterprising department or bloke there was his own private museum. But that's a person who came to work with us and I am still very friendly with him, and so on and so forth. And the- some of the Wessies which I brought in there have moved to university positions now in the East, so unification is a real thing. I don't, again, have anything to add to what you read in the newspapers- unemployment is still high in the East, the Rechtsradikaler are stronger in the East than they are in the West, but what the Wessies feared from the East has not happened, that they would bring in totalitarian values and the liberty which West Germans had come to treasure would not be properly appreciated. It hasn't worked out like that, at least I don't think so- I don't really know.
Avrion Mitchison, the British zoologist, is currently Professor Emeritus at University College London and is best known for his work demonstrating the role of lymphocytes in tumour rejection and for the separate and cooperative roles of T- and B-lymphocytes in this and other processes.
Title: The reunification of East and West Berlin
Listeners: Martin Raff
Martin Raff is a Canadian-born neurologist and research biologist who has made important contributions to immunology and cell development. He has a special interest in apoptosis, the phenomenon of cell death.
Listen to
Martin Raff
at Web of Stories
Duration: 2 minutes, 23 seconds
Date story recorded: June 2004
Date story went live: 29 September 2010