NEXT STORY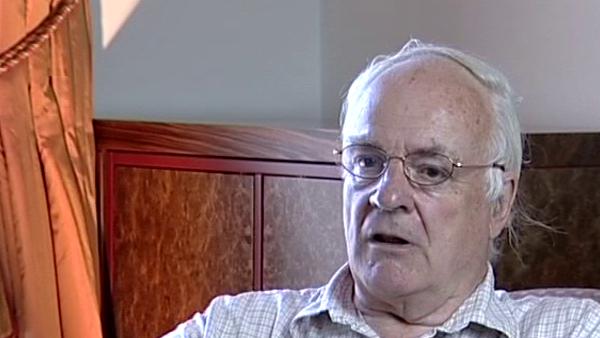 How much of the immune system do we understand?
The role of model building in immunology
Avrion Mitchison
Scientist
1
...
8
9
10
11
12
Let's talk about the role of model building, mathematical models, in immunology. Certainly it isn't the first area of immunology you would choose to say has become deeply indebted to model building. I am sure that model building matters, has mattered much more in ecology, epidemiology, questions of evolution, which as I understand it- can now- you really can't discuss them, these matters, without taking account of the models so the whole science system is based like that. And I certainly remember sometime, probably I think in the late 1980s, Robert May and another bloke whose name slips my mind, sitting in my office in University College and asking my opinion about whether they should put a substantial amount of their effort into the immune system and I think I dissuaded them, and over- over the years there have been other occasions when I have heard model builders being discouraged by the experimentalists. A more recent example is discussing with a couple of model builders of my- two friends of mine, when I was in the National Institute- in- in- sorry, National Institutes of Health in Bethesda, these model builders coming on, and I said well, if you want to talk about the real problems in model building go and talk to Ron Germain, and they came back from Ron Germain very discouraged. Ron Germain said to them- immunology is far too- the immune system is far too difficult for you, I advise you to turn your attention to drosophila development. I strongly suspect that drosophila development- that was a- that wasn't a positive, it was a negative suggestion- is just as difficult as the immune system to systematise in the way that it would repay model building. So, have there been real achievements in model building? I think at this stage one has to say no. People have built models. Franco Celada for example, collaborated with a distinguished scientist, now dead, who was in the IBM theoretical- theoretical section, famous- what's his name? Thomas- who's the IBM, the big shot in IBM, Thomas something Institute anyway in- over in New Jersey, from New York. And they built an automaton model which you could certainly fiddle around with. And I think they could justly claim that experimentalists could test out their ideas rather quickly to see if they were even feasible, in their model. And in particular they had one, well, I thought rather spectacular achievement- and they were certainly very pleased with themselves- in predicting correctly, retrospectively predicting, the number of MHC genes which they said in man should be- I think I remember- between four and six in class two, and I think it's, it is actually six of which a couple are pretty inactive, so it's- the four to six estimate was pretty good for- for their model. I don't think that their models had actually had much impact. I do believe that the models are getting better, rapidly, and that they're more easily manipulated. And I do believe that as the cytokine interactions become better understood and also some of the other molecular interactions within the immune system, particularly adhesion molecules, that modelling will become more important. So, in short, promising but not yet proven.
Avrion Mitchison, the British zoologist, is currently Professor Emeritus at University College London and is best known for his work demonstrating the role of lymphocytes in tumour rejection and for the separate and cooperative roles of T- and B-lymphocytes in this and other processes.
Title: The role of model building in immunology
Listeners: Martin Raff
Martin Raff is a Canadian-born neurologist and research biologist who has made important contributions to immunology and cell development. He has a special interest in apoptosis, the phenomenon of cell death.
Listen to
Martin Raff
at Web of Stories
Duration: 4 minutes, 49 seconds
Date story recorded: June 2004
Date story went live: 29 September 2010