NEXT STORY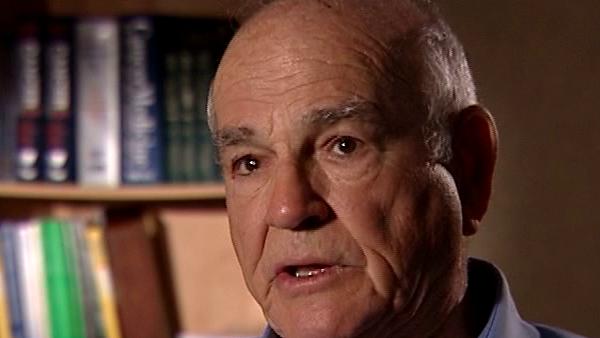 Working at the Indian Institute of Science
An epidemiological study of liver cancer in Taiwan
Baruch Blumberg
Physician
1
2
3
4
5
6
...
8
The best epidemiologic study was done on the island of Taiwan by Dr Palmer Beasley who was working in Taiwan. He was from the University of Washington, but he had been in Taiwan for quite a long time. And he selected a bunch of government workers in Taiwan who were carriers and then a group of controls who weren't, followed them for several years and the number who developed primary cancer of the liver among the carriers was very much greater, and he determined a relevant risk of about 200. In other words there was a 200-fold greater probability. Now that figure wasn't upheld in some subsequent studies, you know, it probably varies from place to place but it's always been of that, you know, very high multiple and therefore a very important risk factor. So that meant we had a cancer vaccine. We had a... not a therapeutic vaccine, which had never worked as far as I could make out, but this was a preventive vaccine. People that were working on therapeutic vaccines still are but I don't think any of them, and certainly none in general use, as far as I know. But this was a really good preventative. Well, actually I spent a lot of time after that, trying to sort of move this idea forward and I spoke about it in many places and tried to get governments interested in it and I... I'm not sure that was such good use of my time but I... I wouldn't say I was, you know, I spent a lot of time talking to people.
[Q] Was it that they weren't interested in the concept of cancer prevention in general or did they not believe that this specific vaccine would happen?
You know things move kind of slowly, you know, the acceptance of the... of the technique takes time and I realized that based on our prior experience but I decided to spend a lot of my own time doing that, and... and which I... I kind of enjoyed, you know, when I felt it was — I wouldn't say enjoy, I thought it was important — but I, there was, I could have been doing other things. I got... I got a little too wrapped up in... in a way but it did have... it did, I think my moving on that did have... did have a positive effect.
American research physician Baruch Blumberg (1925-2011) was co-recipient of the Nobel Prize in Physiology or Medicine in 1976 along with D Carleton Gajdusek for their work on the origins and spread of infectious viral diseases that led to the discovery of the hepatitis B virus. Blumberg's work covered many areas including clinical research, epidemiology, virology, genetics and anthropology.
Title: An epidemiological study of liver cancer in Taiwan
Listeners: Rebecca Blanchard
Dr Rebecca Blanchard is Director of Clinical Pharmacology at Merck & Co., Inc. in Upper Gwynedd, Pennsylvania. Her education includes a BSc in Pharmacy from Albany College of Pharmacy and a PhD in Pharmaceutical Chemistry from the University of Utah in Salt Lake City. While at Utah, she studied in the laboratories of Dr Raymond Galinsky and Dr Michael Franklin with an emphasis on drug metabolism pathways. After receiving her PhD, Dr Blanchard completed postdoctoral studies with Dr Richard Weinshilboum at the Mayo Clinic with a focus on human pharmacogenetics. While at Mayo, she cloned the human sulfotransferase gene SULT1A1 and identified and functionally characterized common genetic polymorphisms in the SULT1A1 gene. From 1998 to 2004 Dr Blanchard was an Assistant Professor at Fox Chase Cancer Center in Philadelphia. In 2005 she joined the Clinical Pharmacology Department at Merck & Co., Inc. where her work today continues in the early and late development of several novel drugs. At Merck, she has contributed as Clinical Pharmacology Representative on CGRP, Renin, Losartan, Lurasidone and TRPV1 programs and serves as chair of the TRPV1 development team. Dr Blanchard is also Co-chair of the Neurology Pharmacogenomics Working Group at Merck. Nationally, she has served the American Society of Clinical Pharmacology and Therapeutics on the Strategic Task Force and the Board of Directors. Dr Blanchard has also served on NIH study sections, and several Foundation Scientific Advisory Boards.
Tags: Taiwan
Duration: 2 minutes, 41 seconds
Date story recorded: September 2007
Date story went live: 28 September 2009