NEXT STORY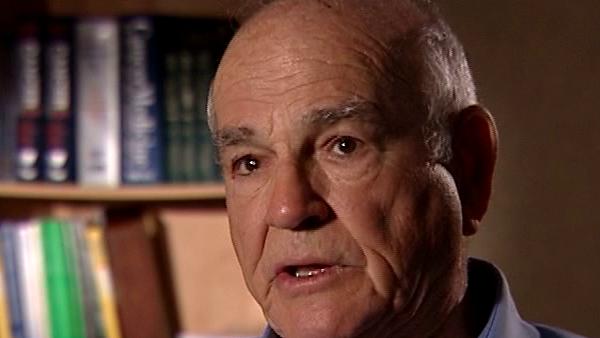 Investigating the spread of hepatitis in China
Working at the Indian Institute of Science
Baruch Blumberg
Physician
1
2
3
4
5
6
...
8
I was invited to go to India to spend three months as the Raman visiting professor at the Indian Institute of Science. It was sponsored by the Indian Academy of Science. Now the Indian Institute of Science, the IISC as it's called, is probably the primary technical university, engineering science university, in India. It's an amazing place. There's a national exam to enter. Imagine in a country as large as India with so many bright people, they only... they select the best people nationally for it. It's one... it was one of the real elite universities, at a par, perhaps even above, the Indian Institutes of the IITs, Indian Institutes of Technology, of which there are several and many IISC graduates of... of the west coast start, would start up, you know, now well established by the way, but it was a wonderful experience there. And we... we lived on the campus there, we lived in the guest house and Bangalore, as Indian cities go, is quite nice. It's at an elevation of a thousand meters so, you know, it's cool. In summer it gets pretty hot but, you know, we were there in... in the winter and it was very pleasant. It's like Southern Californian climate. The people are fascinating. They really... I've never met so many bright people in one place. And then I travelled around India a lot. I mean I got to be a frequent passenger on... on Indian Airways which is the inland airways, and I went around looking at the hepatitis problem, giving lectures, but I spent a lot of time looking at sewage and, you know, disposal of waste and... and practises of blood transfusion and I... I eventually, you know, I spoke with the minister of health and so forth and then I met the prime minister, Rajid [sic] Ghandi, who was subsequently assassinated a year or so afterwards and I wrote a big report to the... to... back to the prime minister and to the technology ministry and in it I made several recommendations. One of them was to establish schools of public health. In a country which at that time was approaching a billion people, there was one school of public health. There were many medical schools, one school of public health. So I recommended the establishment of schools of public health associated with these lead institutions, because collecting, you know, dealing with things like waste and sewage, is not a high status occupation, particularly in India. It's a low — there may be a social element connected with it, but it had to be given a kind of high status. Then I recommended a total overhaul of the water supply system. The water, I... you know, haven't been back to India for 10 years but the situation there in terms of water supply in big city was deplorable. Much of the sewage and... and the water supply were dated from colonial times, you know, from the time they were still part of the empire and the water works, the, you know, the public works department would often dig a single ditch, then you put the water pipe and the... and the sewage pipe in the same ditch. You don't have to build two ditches. Well, a whole bunch of things, you know... and they paved roads, they didn't pave the whole road, they only paved the sort of center, making driving in India quite hazardous and... and people, you know, and then you started having heavy lorries, you know, and they're driving over that ditch, breaking the pipes, so there was a direct entry of broken pipes of sewage into the water pipes. Now a lot of places in India, you don't get water all day, so there's a partial vacuum. It was horrible, so I said...
[Q] What year was this?
This would have been 19... gee, '84, '85. I couldn't tell you exactly. Well, I said, the best thing you could do to change the country, you know, spend a few million dollars at that time, dig up all the roads and bury the pipes again and put new ones in. Well, that's not a very politically attractive thing to do, you know. You get a lot of money, you end up you don't see anything, and... and people don't necessarily associate their good health with the clean water.
[Q] Right. Ten years later.
Yes, and... and one of the... one of the great advantages and the reason we have a healthy society as we do, is we have these clean water acts. That's the single best thing you can do is to make sure, you know, ensure you have good water supply and clean food. But in any case, so... but I think I did have an impact. I — actually I'm thinking of writing back and asking them! But they did put in — I don't know what influence I had — they did put in the medical schools and finally, just in the last four or five years, they have had an intense vaccination—of course I recommended vaccination and I recommended... I, at that time they still had to have surveys to find out, well, there's a big interest in... in vaccination in India now. Not universally, there's some objection to it as there often is, but what happened was sort of amusing. About four or five years ago I got a letter from a professor of gastroenterology in... in a small city, probably a million and a half, called Cuttack in the... in the eastern central part of India, to say that, on my birthday they were going to have a hepatitis B eradication. So, and he invited me but, you know, we were up Maine then and... and going, and I didn't feel, I try not to go away during the summer and going into central India in July, it's pretty hot but he... they... I am invited each year, but I always write, they ask me to write a little message, and the last time he told me that it was going to be a national day. Well that was... but they're going... they're going forward as far as I can make out. But that was a very productive visit. First of all, India's an absolutely fascinating place to be, one of the most interesting places I've ever been, and then... then, you know, that was part of this movement to try and, my... my program you might say to sort of help with the application, you know, to get it done at a national level, I... I went to China.
American research physician Baruch Blumberg (1925-2011) was co-recipient of the Nobel Prize in Physiology or Medicine in 1976 along with D Carleton Gajdusek for their work on the origins and spread of infectious viral diseases that led to the discovery of the hepatitis B virus. Blumberg's work covered many areas including clinical research, epidemiology, virology, genetics and anthropology.
Title: Working at the Indian Institute of Science
Listeners: Rebecca Blanchard
Dr Rebecca Blanchard is Director of Clinical Pharmacology at Merck & Co., Inc. in Upper Gwynedd, Pennsylvania. Her education includes a BSc in Pharmacy from Albany College of Pharmacy and a PhD in Pharmaceutical Chemistry from the University of Utah in Salt Lake City. While at Utah, she studied in the laboratories of Dr Raymond Galinsky and Dr Michael Franklin with an emphasis on drug metabolism pathways. After receiving her PhD, Dr Blanchard completed postdoctoral studies with Dr Richard Weinshilboum at the Mayo Clinic with a focus on human pharmacogenetics. While at Mayo, she cloned the human sulfotransferase gene SULT1A1 and identified and functionally characterized common genetic polymorphisms in the SULT1A1 gene. From 1998 to 2004 Dr Blanchard was an Assistant Professor at Fox Chase Cancer Center in Philadelphia. In 2005 she joined the Clinical Pharmacology Department at Merck & Co., Inc. where her work today continues in the early and late development of several novel drugs. At Merck, she has contributed as Clinical Pharmacology Representative on CGRP, Renin, Losartan, Lurasidone and TRPV1 programs and serves as chair of the TRPV1 development team. Dr Blanchard is also Co-chair of the Neurology Pharmacogenomics Working Group at Merck. Nationally, she has served the American Society of Clinical Pharmacology and Therapeutics on the Strategic Task Force and the Board of Directors. Dr Blanchard has also served on NIH study sections, and several Foundation Scientific Advisory Boards.
Tags: Indian Institute of Science, India, Bangalore
Duration: 7 minutes, 13 seconds
Date story recorded: September 2007
Date story went live: 28 September 2009