NEXT STORY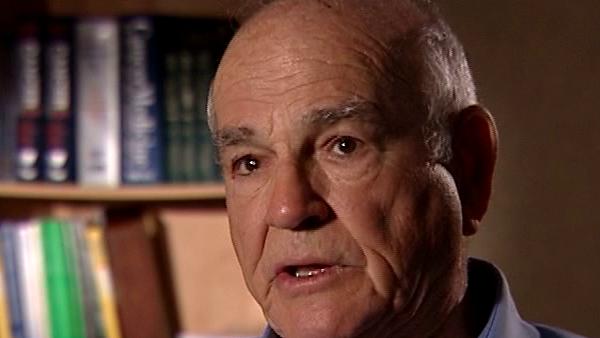 What's happening with the hepatitis vaccination program?
Tapering down my engagement in academic science
Baruch Blumberg
Physician
1
...
4
5
6
7
8
I remained on the… on the payroll, so to speak, at Fox Chase, during all this stuff. I very often didn't get… didn't get a salary, but you know, I was still, kind of, part-time. And I maintained my office, and I was back here, you know, quite often. So I've had this, since 1964, you know, I've been on the, you know, paying social security and… and so forth through… through Fox Chase. Well, when I… when I came back, I… I got sort of… sort of restless for a while. I didn't, I thought it would be unwise to try and start up a new laboratory again. Part of it was practical, you know, when you're what 80, or something, or late 70s, you don't want to hire… have young scientists come in and work with you, it's not very good prospects, you know, for their career. And starting up a whole new lab… and in a way, I mean I was sort of tempted to apply for grants, but one of them was, if I… if I didn't get the grant, I'd be disappointed, then if I got the grant, I'd say, well, I'm being competitive with these young scientists who, you know, the money was kind of scarce. So, on balance, I didn't think it was a good thing. And I think you sort of, after a while, scientists may kind of taper down, so to speak. I mean, I feel I still have a lot of new ideas and… and fresh approaches, but it's… it's probably best exerted by, you know, talking to people, you know, and telling them about, in the hope that some of the ideas are good enough, so somebody will do them. And you never know, you know, sometimes you give a lecture... I told you the story about the Gender Ratio, that somebody had read the book by chance. Well, you never quite know how that's… how that's going to happen, but I feel I do have an obligation, you know, to talk about it.
American research physician Baruch Blumberg (1925-2011) was co-recipient of the Nobel Prize in Physiology or Medicine in 1976 along with D Carleton Gajdusek for their work on the origins and spread of infectious viral diseases that led to the discovery of the hepatitis B virus. Blumberg's work covered many areas including clinical research, epidemiology, virology, genetics and anthropology.
Title: Tapering down my engagement in academic science
Listeners: Rebecca Blanchard
Dr Rebecca Blanchard is Director of Clinical Pharmacology at Merck & Co., Inc. in Upper Gwynedd, Pennsylvania. Her education includes a BSc in Pharmacy from Albany College of Pharmacy and a PhD in Pharmaceutical Chemistry from the University of Utah in Salt Lake City. While at Utah, she studied in the laboratories of Dr Raymond Galinsky and Dr Michael Franklin with an emphasis on drug metabolism pathways. After receiving her PhD, Dr Blanchard completed postdoctoral studies with Dr Richard Weinshilboum at the Mayo Clinic with a focus on human pharmacogenetics. While at Mayo, she cloned the human sulfotransferase gene SULT1A1 and identified and functionally characterized common genetic polymorphisms in the SULT1A1 gene. From 1998 to 2004 Dr Blanchard was an Assistant Professor at Fox Chase Cancer Center in Philadelphia. In 2005 she joined the Clinical Pharmacology Department at Merck & Co., Inc. where her work today continues in the early and late development of several novel drugs. At Merck, she has contributed as Clinical Pharmacology Representative on CGRP, Renin, Losartan, Lurasidone and TRPV1 programs and serves as chair of the TRPV1 development team. Dr Blanchard is also Co-chair of the Neurology Pharmacogenomics Working Group at Merck. Nationally, she has served the American Society of Clinical Pharmacology and Therapeutics on the Strategic Task Force and the Board of Directors. Dr Blanchard has also served on NIH study sections, and several Foundation Scientific Advisory Boards.
Tags: Fox Chase
Duration: 1 minute, 58 seconds
Date story recorded: September 2007
Date story went live: 28 September 2009