NEXT STORY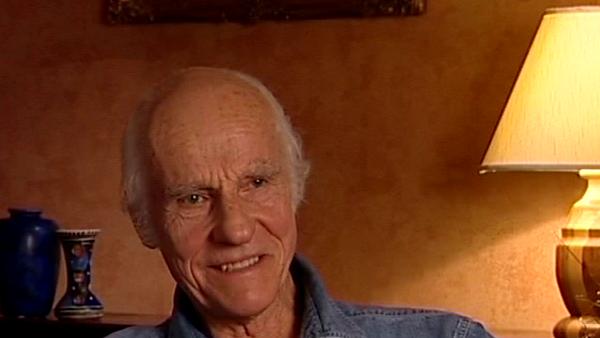 Having to shoot the interiors of Gandhi in London
Two slipped discs while shooting Gandhi
Billy Williams
Film-maker
1
...
10
11
12
13
14
...
18
Dickie had this tremendous belief in the film, I've... I've never worked with a director who worked so hard, it was absolutely non-stop, and even until late into the night because we had an office in London and we used to get telex messages on the teletext and it... you know, this went on late into the night. So he was working really, extremely long days. It was a tough picture because it was very hot; there was a lot of dust. We had a camera maintenance engineer, Nobby Godden, who looked after the equipment because... every day the cameras had to be cleaned. Because you know, if... if you allowed the dust to settle it became like cement, so things had to stripped down at the end of every day. And I was thoroughly enjoying the picture, it was... I suppose it was the script that I really felt had something important to say about the human condition and where we... where the world was going and the influence this man had had on history and so I was really very emotionally involved in the film.
And after we'd been shooting for six weeks, unfortunately I got a slipped disc. And I had some treatment, in India, which... which wasn't successful so I had to come back to London and we had to find someone to take over for me. And I suggested Ronnie Taylor, whom I'd worked with when he was camera operator. He'd also done Young Winston and Oh! What a Lovely War, which were Dickie Attenborough's first two movies; he'd done those as a camera operator. He'd since become a director of photography and I thought well, Ronnie would be the ideal person temperamentally. And... and I felt that, you know I could talk to Ronnie about what... what we'd been doing and that you know he could match what... what I'd been... the lighting style I'd been using. I'd approached the film in a very sort of naturalistic way, I wasn't using any fancy colours and I wasn't using any diffusion. One got a lot of dust at times which added to the atmosphere of the landscape. But photographically it was... it was very straightforward. I was using soft light of course on the interiors and these lovely reflectors for the exteriors. And so when it was clear that... that I was going to have to leave the picture Ronnie looked at a lot of material that I'd shot and he came out there and we had a meeting and discussions. And then I came back to London and I was put in traction to relieve the pressure on this slipped disc. And so Ronnie shot for about four weeks and then I seemed to be better and I went back and I shot for about four weeks, and would you believe it, it went again, the disc slipped again, so I had to come back to London for further treatment. Fortunately Roddy... Ronnie was still available and he came out again for about another four weeks and I then... you know... they fin... that was the finish of the... the shooting in India. And I completed the scenes which were done at Shepperton and on various locations in London.
Billy Williams, London-born cinematographer Billy Williams gained his first two Oscar nominations for the acclaimed "Women in Love" and "On Golden Pond". His third nomination, which was successful, was for the epic "Gandhi". He was President of the British Society of Cinematographers, and was awarded the Camera Image Festival's Lifetime Achievement Award in 2000.
Title: Two slipped discs while shooting "Gandhi"
Listeners: Neil Binney
Neil Binney began working as a 'clapper boy' in 1946 on spin-off films from steam radio such as "Dick Barton". Between 1948-1950 he served as a Royal Air Force photographer. From 1950 he was a Technicolor assistant technician working on films such as John Ford's "Mogambo" (photographed by Freddie Young), Hitchcock's "The Man Who Knew Too Much" (Bob Burke), and Visconti's "Senso" (G.R. Aldo/B. Cracker). As a camera assistant he worked on "Mind Benders", "Billy Liar" and "This Sporting Life". Niel Binney became a camera operator in 1963 and worked with, among others, Jack Cardiff, Fred Tammes and Billy Williams. He was elected associate member of the British Society of Cinematographers in 1981 and his most recent credits include "A Fish Called Wanda" and "Fierce Creatures".
Duration: 3 minutes, 50 seconds
Date story recorded: September 2003
Date story went live: 24 January 2008