NEXT STORY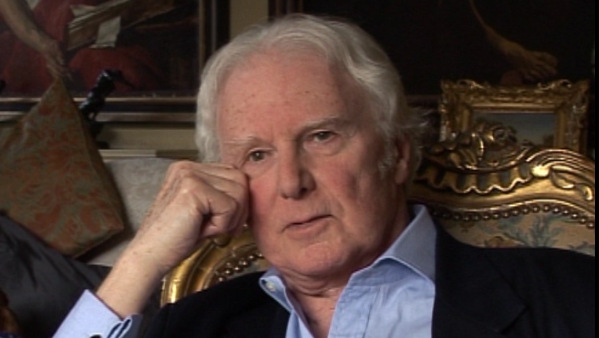 Just good friends, doing what good friends do
A moment of pure unalloyed happiness
1
...
3
4
5
6
7
...
9
My first encounter with Venice was again with Jill. We arrived in Venice quite late in the afternoon, and we had to dump the car, or garage it, rather, and take out what luggage we felt we might need, and get on a boat. And somebody had that useful bit of advice that we should go first to the Giudecca, because if you were going to find somewhere cheap, we'd be more likely to find it there. And the Giudecca is the outlying island of the main part of Venice. So there we got off, and it was already evening.
And we were carrying everything we needed. We had no idea where we were going. And again, by an extraordinary stroke of luck, we found a flat, occupied by an Englishwoman who was, I think, desperately lonely and let rooms in order to have conversation. And so we had the run of her apartment, and she said, if you get up very early in the morning, you can get the ferry from Giudecca to the… well, pretty well to the Doge's Palace, straight across, without having to pay for it, because it's a workman's ferry and it's therefore free. 'If it's after eight o'clock, you'll have to pay'.
And so our days were fixed, as it were, by the free ferry on the way… after six o'clock on the way back. So we all got up very early in the morning, and arrived on the quay, the Molo, pretty well where the Doge's palace comes down to… and got off there... ten past eight? Brilliant spring day... April, wonderful sunshine. And I said to Jill, 'Why don't we go and have some chocolate somewhere?' And she said, 'Why?' And I said, 'Well, because my mother told me that drinking chocolate in Venice is like drinking chocolate nowhere else, and we haven't had any breakfast. So let's have some chocolate and a sticky bun or something'. The others didn't want to do it. 'It'll cost a fortune', I remember one of them saying. And indeed it did, but we found a café almost immediately, with the water here, and the piazza just through there, and the city coming to life.
And we sat in the warm spring sunshine and had our chocolate, which is… it is molten chocolate. It is not a drink. It is, you know, it's like lava from Vesuvius. It pours. Oh, it was wonderful! It was a kind of magic. And that's how we began our day. We didn't do it again, but it's kind of stuck in my mind. When I was last in Venice… Jill is now dead, and I burst into tears – I'm doing it now – with the sort of fierceness of that memory. It sort of… it was… I can only describe it as a moment of pure unalloyed happiness, contentment, and never to be forgotten.
Having drunk our chocolate, we then trundled off to look at God knows what. But, you know, again, Venice was… there's so much to see, and fortunately it's all close together.
Born in England, Brian Sewell (1931-2015) was considered to be one of Britain's most prominent and outspoken art critics. He was educated at the Courtauld Institute of Art and subsequently became an art critic for the London Evening Standard; he received numerous awards for his work in journalism. Sewell also presented several television documentaries, including an arts travelogue called The Naked Pilgrim in 2003. He talked candidly about the prejudice he endured because of his sexuality.
Title: A moment of pure unalloyed happiness
Listeners: Christopher Sykes
Christopher Sykes is an independent documentary producer who has made a number of films about science and scientists for BBC TV, Channel Four, and PBS.
Tags: Venice, Doge's Palace, Giudecca, Mount Vesuvius, Molo, Jill Spencer Rigden, Jill Spencer Allibone
Duration: 5 minutes, 7 seconds
Date story recorded: April 2013
Date story went live: 04 July 2013