NEXT STORY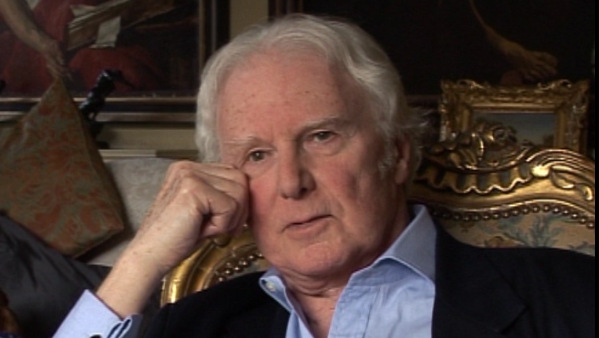 Copies, imitations and attribution
Knowing how to spot a forgery
1
...
5
6
7
8
9
One of the things you learn in a position like that is what you loosely call connoisseurship. It's being able to tell not only this painter from that painter, but is this genuine or is this being concocted by some forger somewhere?
And quite often, I used to get… I still am irritated by people who say, but how could you know? Because if you know, you know in exactly the same way as standing in front of a greengrocer's shop and you know an apple from an orange. It's as clear as that. You know, if you want it in detail, this is the wrong paper, it's the wrong ink, there is… he's using a reed pen instead of another pen, whatever. It's the wrong medium. Ultimately, it boils down to the thing that it just doesn't ring true. And I sometimes make the remark that nobody seems to understand, which is that, in some peculiar way, your stomach is telling you that this is wrong. There is something nauseating about it. It's a visceral reaction to it. It's not right.
Technically, you can usually find a technical reason. It's much more difficult with paper... with a drawing than it is with a painting, because with a painting, you can take a paint sample from it and scientifically examine it and see whether it's the right yellow or whatever, and this business of things on panels, where you can look at the panel and tell where the wood came from and when, and even from which tree it came off, it came from the same tree as another picture somewhere else, which is fine. Right, yes, yes, yes, you can do that. A drawing is more difficult, because if you've got paper of the right age, then the forger is off to a good start. But mostly, the beginning of the argument about genuineness or otherwise starts with a plain, straightforward reaction to it. That's not right. And everything that you know about this particular painter tells you that this is not right. And then you set out to prove that it is or it isn't.
[Q] You have to know alot to have that stomach [unclear], don't you?
Well, you have to know a lot, but then so doctors have to know a lot. Scientists have to know a lot, mathematicians have to know a lot. It's my kind of mathematics, put it that way. You know, I don't find it difficult. I can't add two and two together. I daresay the average mathematician would look at a painting quite blindly and have no reaction to it at all. You know, we all have brains that are useful for a particular purpose.
Born in England, Brian Sewell (1931-2015) was considered to be one of Britain's most prominent and outspoken art critics. He was educated at the Courtauld Institute of Art and subsequently became an art critic for the London Evening Standard; he received numerous awards for his work in journalism. Sewell also presented several television documentaries, including an arts travelogue called The Naked Pilgrim in 2003. He talked candidly about the prejudice he endured because of his sexuality.
Title: Knowing how to spot a forgery
Listeners: Christopher Sykes
Christopher Sykes is an independent documentary producer who has made a number of films about science and scientists for BBC TV, Channel Four, and PBS.
Tags: forgery
Duration: 4 minutes, 6 seconds
Date story recorded: April 2013
Date story went live: 04 July 2013