NEXT STORY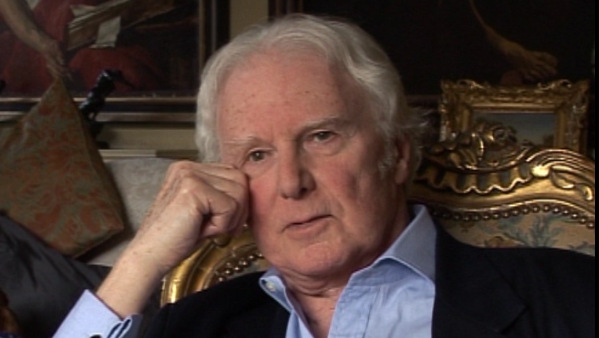 The real achievements of Anthony Blunt
Standing up for Anthony Blunt
1
...
5
6
7
8
9
I've been accused by many people of taking advantage of the Blunt affair. The Blunt affair, in the end, the unlikelihood of anyone not knowing what it was is very simply, there was Anthony Blunt, who was head of The Courtauld Institute, and also Keeper of the Queen's Pictures, suddenly unveiled as a communist spy during the later '30s and throughout the '40s and possibly the '50s. And all hell broke loose, politically. Mrs Thatcher got up on her hind legs and had her say in it. And the exposure pretty well destroyed him. He had already retired, he was a very sick man. He was too frail to endure this kind of assault, right at the end, not only of his academic life, but at the end of his physical life. It happened in 1979 and I think Anthony died in 1972, maybe '71, '72? I think '72 [sic]... of a stroke, or a heart attack.
And I think there were four Courtauld students who… or we may have been five, who openly stood up for him. There were two letters in The Times. One was from me and the other was from the four others. The Courtauld itself sort of absolutely shuddered and turned away and said, it's nothing to do with us. You know... hasn't been director for years and hasn't taught anybody for years, and he was an elitist. And, you know, The Institute has changed now. And I listened to these people on the BBC, and thought, you shits. You know, you are not acknowledging how much you owe to Anthony. You wouldn't be there if Anthony had not preceded you as director. And then The Institute told him that he could no longer use the library. Then they told me that I could no longer use the library. You know, as though I were in some way associated with his espionage. And that left a great deal of bitterness behind it, from which I really have not recovered, because, well, you know, it was so unnecessary.
There were people… there was one member of the staff at The Courtauld, Michael Kitson, who remained loyal to Anthony and who took him food and shopping. Anita Brookner, who had been on the staff before she became a great novelist, she started going to the library and getting Anthony's books out for him and then taking them back and so on. So the library bar was broken without their knowing it. I took him food and drink and took him to the doctor and encouraged him to move out into his old life.
Born in England, Brian Sewell (1931-2015) was considered to be one of Britain's most prominent and outspoken art critics. He was educated at the Courtauld Institute of Art and subsequently became an art critic for the London Evening Standard; he received numerous awards for his work in journalism. Sewell also presented several television documentaries, including an arts travelogue called The Naked Pilgrim in 2003. He talked candidly about the prejudice he endured because of his sexuality.
Title: Standing up for Anthony Blunt
Listeners: Christopher Sykes
Christopher Sykes is an independent documentary producer who has made a number of films about science and scientists for BBC TV, Channel Four, and PBS.
Tags: The Courtauld Institute of Art, The Times, Keeper of the Queen's Pictures, Royal Collection, Surveyor of the King's Pictures, Anthony Frederick Blunt, Michael William Lely Kitson, Anita Brookner, Margaret Hilda Thatcher
Duration: 4 minutes, 11 seconds
Date story recorded: April 2013
Date story went live: 04 July 2013