NEXT STORY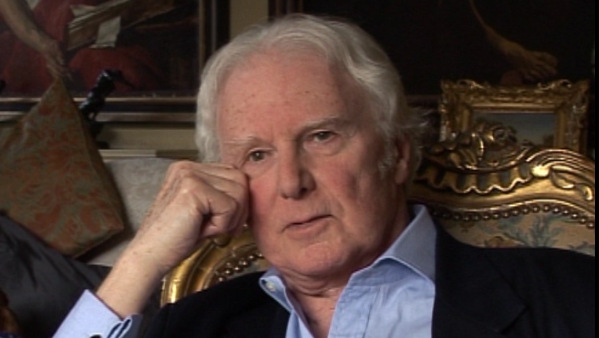 Writing destructive art reviews
1
...
5
6
7
8
9
I think I'd been doing it for five years when I won a prize as the Critic of the Year, one of the journalistic things. I was terribly chuffed at that. So were they. And then I won it several more times. And before I knew it, 30 years had passed, and we are where we are now. And I'm described as a prizewinning art critic, which is true enough, and I'm still doing it. And I don't think there's anything else I can do.
I did win the Orwell Prize, which pleased me even more, for serious political criticism, because Max Hastings, who was editor of the paper roughly halfway through, asked me to write… he thought I could write a column every Tuesday on some, not necessarily political, issue, but a social issue or something, you know. Perhaps even a theological issue. I did get into a dispute with the Archbishop of Canterbury. Anyway... and I enjoyed that enormously. And I sometimes think, when I'm now, after 30 years of art criticism, having to write yet again about Damien Hirst or Tracey Emin, of whom I've already written half a dozen times and about whom I have nothing new to say, and I cannot plagiarise my own articles, but I really have nothing new to say, that I would rather be writing the political column once a week. Because there are issues that I would like to sink my teeth into. You know, I am very much against the idea of gay marriage. I think it is a contradiction in terms. I'm very much against the idea of women priests, for whom I see no foundation in the early church. And indeed, the absence of women priests in the early church may well have been a revolution against women priests in the pagan churches that immediately preceded Christianity.
So once you get away from the Jewish tradition, and you follow the Pauline business of saying that you can become a Christian without being first a Jew, you can believe in Roman myths and legends and Greek gods and so on. Well, both the Greeks and the Romans had women priests. And there must have been some reason for the Christians to say, no, these we don't want. Actually, I think the reasons are probably perfectly sound now, and they should… women should never be given authority over men. And so I'm even more entrenched in my views about women bishops. I know these are things for the Anglican Church, but they affect us all, the kind of insidious thinking which is going to creep everywhere in the end. And I would like to write about such matters and stop writing about Damien Hirst. But then, of course, something would come along, you know, a Michelangelo exhibition or something really important, and I'd… my whiskers would twitch and I'd want to be back in that particular field again.
Born in England, Brian Sewell (1931-2015) was considered to be one of Britain's most prominent and outspoken art critics. He was educated at the Courtauld Institute of Art and subsequently became an art critic for the London Evening Standard; he received numerous awards for his work in journalism. Sewell also presented several television documentaries, including an arts travelogue called The Naked Pilgrim in 2003. He talked candidly about the prejudice he endured because of his sexuality.
Title: The pull of journalism
Listeners: Christopher Sykes
Christopher Sykes is an independent documentary producer who has made a number of films about science and scientists for BBC TV, Channel Four, and PBS.
Tags: Critic of the Year Award, Orwell Prize, Evening Standard, Archbishop of Canterbury, Anglican, Roman Catholic, Damien Steven Hirst, Tracey Emin, Michelangelo, Max Hugh Macdonald Hastings, Michelangelo di Lodovico Buonarroti Simoni
Duration: 3 minutes, 53 seconds
Date story recorded: April 2013
Date story went live: 04 July 2013