NEXT STORY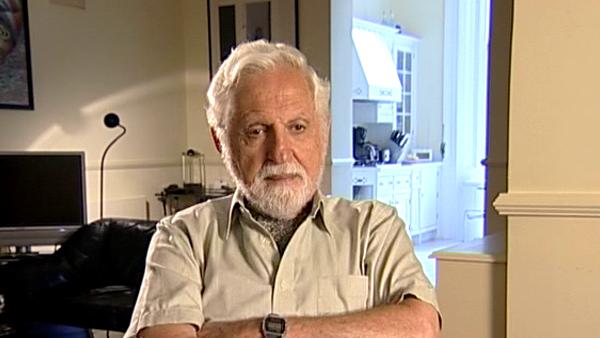 Getting a job at Stanford University
Considering changing career
1
...
6
7
8
9
10
...
12
While I was in Mexico one thing that I did, which in fact is related to a fantasy I had, which I never thought I would realise, and then realised 40 years later. When I was in my early 30s, I thought it would be really quite exciting, because I'd done a lot in chemistry, to drop chemistry altogether in my middle 30s and assume another occupation, and really do very well in another occupation, not just dabble in it, so it was not a question of retiring, just doing something very different, and I said, what would it be? And there were the two things I thought, I would either become a cellist, or an archaeologist. Now a cellist, I was realistic enough, was out of the question, because I only started taking the cello lesson when I was about 20, or 19, when I was... actually, during the year that I was working at Ciba, between undergraduate and graduate school, when I wanted to really learn an instrument that I could play in chamber music, and picked the cello, which was an instrument I liked very much anyway, for pragmatic reasons, because I already... you can play Haydn trios where the cello part is easy, but the first violin is not, and the... the violin at the beginning sounds horrible until you know how to play it. A cello has such a wonderful tone even the beginning is not bad. So, I did do this for a number of years, and always had women teachers, interestingly enough, and sort of... I really did this, quite importantly in my first novel, Cantor's Dilemma, where the lead character is this wonderful woman... a spectacular woman who is a cellist, and there are really... there are erotic aspects to it too, because there's nothing, in a way, more erotic than to see an attractive woman, sort of, clasping a cello between her thighs and... and then playing dreamingly, leaning against the... the stem of it. Well anyway, I... but I realised for that you had to start at age 10, and to become a really first-class cellist at age 35 would be completely impossible, so that was off.
Archaeology always interested me very much, you know, and that was great in Mexico, where I spent a lot of time visiting the various ruins. I read a lot. During that time, I did a lot of travelling in Latin America, for instance Peru, and so on, Guatemala, Tikal, and a little bit later the Khmer ruins and Egypt, and so on. So I was interested in this, and I'd read quite a bit about it, but it was just romanticising, because clearly that I wouldn't be doing it... and low and behold I did this shortly after my 60th birthday, when I really decided to lead another intellectual life as an author, and did that. But in those travels in Mexico, of which I did an awful lot, to quite inaccessible places, I of course learned a lot about the flora and fauna of the country, and one of the most spectacular things about Mexico is that... the cacti, the giant cacti. Now, the cactus is an entirely American plant, any cacti you see elsewhere all came from America. I don't mean necessarily North America, I mean America, and probably there are no more, and particularly in diversity, per square inch, than Mexico. The diversity of cacti is quite extraordinary, and I was very struck by it, and the appearance of some of them, of course, is not unlikely the agaves, which are not cacti, although people think they are, from which, for instance some of the steroid sapogenins are isolated, and when we developed the second synthesis of cortisone, we did this from this sisal material that I mentioned to you, that's called hecogenin, and that sisal plant is again... many people think they are cacti, but they're not that, they're just spiny succulents.
And so I became interested in this, and I also... even though I had a stiff leg, I was able to already do again some horseback riding. I don't mean galloping, but horseback riding in a... in a... I think I... I may even have a picture, so you can see what... what I did. I have that somewhere. With a stiff leg, I mean what liberation that... that knee operation was in the end. Yeah, you see it right here, for instance. This was with my first... my second wife, Norma, in Hidalgo in... in Mexico. So, I did a fair amount, and you see... I mean this was not an Arabian racehorse, but a civilised horse, but... so we saw a lot in... Actually that's an interesting view while we're at it... here I am with my first wife, in... at the University of Wisconsin, here I'm with my second wife ten years later... in... in Mexico, and here I'm with my third wife a quarter of a century later, on the day on which we got married. And on my ranch, and there's a picture of my ranch with Tom Stoppard the playwright, so I just want to show that already, maybe I was smelling the theatre already, although at that time it was only social and friendship, and not anything to do with it otherwise.
Austrian-American Carl Djerassi (1923-2015) was best known for his work on the synthesis of the steroid cortisone and then of a progesterone derivative that was the basis of the first contraceptive pill. He wrote a number of books, plays and poems, in the process inventing a new genre, 'science-in-fiction', illustrated by the novel 'Cantor's Dilemma' which explores ethics in science.
Title: Considering changing career
Listeners: Tamara Tracz
Tamara Tracz is a writer and filmmaker based in London.
Tags: Mexico, Cantor's Dilemma, Tikal, Sapogenin, Agave, hecogenin, Sisal, Tom Stoppard
Duration: 6 minutes
Date story recorded: September 2005
Date story went live: 24 January 2008