NEXT STORY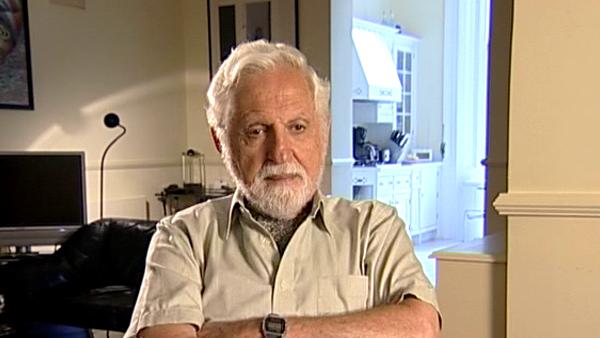 Designing my dream house
Building a house in California
1
...
6
7
8
9
10
...
12
I knew, of course, therefore a year in advance that I would move to California, which made it so much easier, and then I travelled back and forth every eight weeks between California and... between Mexico and California because my students... graduate students. There was about 15 or 17 students that already moved there, and I did a lot of it also by telephone. There was no faxes, no emails. That didn't exist yet at that time. And so, my wife and I decided since we knew a year in advance, we'd build a house there. We bought a couple of acres 15, 20 minutes away from Stanford and then got a very good architect. It was Joshua Lederberg's architect. The Lederbergs became very good friends of ours. They... they were very anxious to get us to Stanford and there were a number of very famous people at Stanford who wanted to... Arthur Kornberg, Henry Kaplan, a famous radiologist who was... has since died, because Terman had really enlisted quite a number of top people to promote my moving there because I was at that time already in a position where I could demand things rather than the other way around. I had a really good bargaining position.
So, we invited that architect to come to Mexico City and live with us for three days. I said that is the way an architect can find out really what we want. It was the first house that we really were able to build for us, while we'd only rented places before and I had a very special condition for this. One thing, I didn't want to have any changes in level because by that time I already had a fused knee although I was out of crutches and so on. I wanted a swimming pool where I could swim because it was the one exercise I could do easily with my stiff leg, and I wanted to have very large rooms... but few. I wasn't only interested in a family room, the usual thing. I wanted to have a large study and I wanted to have separate rooms for each of my children... large ones. And, anyway, it was... this man understood it and came up with a wonderful design very quickly.
I ought to digress architecturally because you're interested in architecture and I was too. Namely before I got that architect, I was introduced to a student of Frank Lloyd Wright who was really... which is both a plus and a minus. He obviously had first class training at Taliesin West in Arizona and... but he was also sort of a clone of... of Frank Lloyd Wright and while you might be willing to tolerate Wright's idiosyncrasies because he was such a great architect, he was without question a pain in the neck to work with then. You got what he was going to do for you and not the other way around. I didn't quite realise that yet. So, when my wife and I met that person who was a second husband of someone we knew at Wayne State University it looked fine and said, sure we'll design this house. He saw the lot which we had. He said, 'I'll build you a model. The next time you come up a couple of weeks later you can actually see it'. And that was much better because seeing a model you can easily visualise this. But I told him, one thing is absolutely important for me. I have to have lots of space for books and I have to have lots of space for paintings, for art.
Austrian-American Carl Djerassi (1923-2015) was best known for his work on the synthesis of the steroid cortisone and then of a progesterone derivative that was the basis of the first contraceptive pill. He wrote a number of books, plays and poems, in the process inventing a new genre, 'science-in-fiction', illustrated by the novel 'Cantor's Dilemma' which explores ethics in science.
Title: Building a house in California
Listeners: Tamara Tracz
Tamara Tracz is a writer and filmmaker based in London.
Tags: Taliesin West, Joshua Lederberg, Arthur Kornberg, Henry Seymour Kaplan, Frank Lloyd Wright
Duration: 4 minutes, 43 seconds
Date story recorded: September 2005
Date story went live: 24 January 2008