NEXT STORY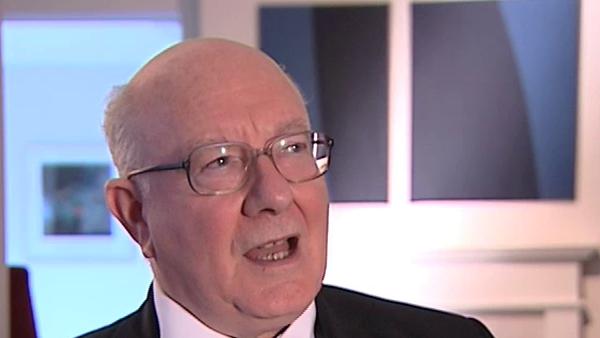 A trip to Crete with Squire Hutchinson
Developing an interest in art
Colin Renfrew
Archaeologist
1
2
3
4
5
...
8
I was already very interested in art and been admiring Michaelangelo and Leonardo De Vinci, not surprisingly, but I'd been getting increasingly interested in contemporary art and so in Paris I'd been going to the Museum of Modern Art and getting to know the early moderns like Picasso and Matisse rather well but also the more recent moderns, as it were. Perhaps one important piece of luck in that respect was that a very good friend of my parents in Welwyn Garden City was a man called Ted Power who'd made his money out of Murphy Radio and in - in the post-war years was beginning to collect contemporary painting in a significant way, which he had in his house, perfectly straightforward house in Welwyn Garden City, and so he did have one or two - he had a painting by Sisley I think but then he moved on to more recent painters, he had a wonderful Bonnard nude but then he got interested in contemporaries and he had some wonderful paintings by Nicolas de Staël and then he began to get interested in the American abstract expressionists so that was in his house was the first time I ever saw a painting by Jackson Pollock or by Kline or by Barnett Newman and so already in the late 40s, early 50s, he was collecting truly avant garde art of that kind and I had seen some of that already and already some of these painters were just beginning to be shown in - in Paris in the time I was in Paris, '56 and '58, and so, yes, I really had a good enthusiasm for contemporary art and I was writing art reviews for "Varsity" newspaper, and so that was something I was interested in and so the circumstance that there were these very beautiful objects, some of the marble vessels are also beautiful but the figurines were spectacular and so that, I think, was one of the things that did attract me to the Cyclades.
Baron Renfrew of Kaimsthorn is a British archaeologist known for his work on the dispersal of the Proto-Indo-Europeans and the prehistory of PIE languages. He has been Disney Professor of Archaeology at Cambridge as well as Master of Jesus College and Director of the McDonald Institute for Archaeological Research.
Title: Developing an interest in art
Listeners: Paul Bahn
Paul Bahn studied archaeology at Cambridge where he did his doctoral thesis on the prehistory of the French Pyrenees. He is now Britain's foremost specialist on Ice Age art and on Easter Island, and led the team which discovered Britain's first Ice Age cave art at Creswell Crags, Nottinghamshire, in 2003. He has authored and edited numerous books, including Journey Through the Ice Age, The Enigmas of Easter Island, Mammoths, The Cambridge Illustrated History of Prehistoric Art, and, with Colin Renfrew, Archaeology: Theories, Methods and Practice which was published in its 5th edition in 2008.
Duration: 2 minutes, 41 seconds
Date story recorded: January 2008
Date story went live: 14 May 2009