NEXT STORY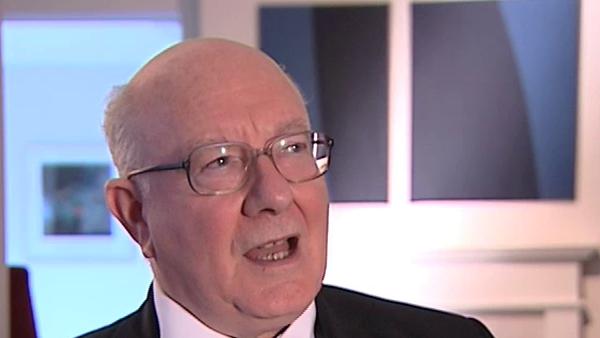 The benefits of TV work: My first visit to China
The New Light lectures and field trips to France
Colin Renfrew
Archaeologist
1
...
3
4
5
6
7
8
We had a very good team of people. Arthur Simon was one of the old guard. I think he'd been originally appointed by Barry Cunliffe-Wright when the department opened and he is a very good pre-historian with a very thorough knowledge both of prehistoric Ireland and of the Wessex culture and so on and then Tim and Sara Champion became members of the - the team and David Hinton in medieval archaeology so it was a strong department and then later on Steven Shennan came to join us and also Clive Gamble, initially as a technician but then very soon became a lecturer, and all of these people have gone on, of course, and Clive Gamble is now a professor at Royal Holloway College and Steven Shennan is the director of the Institute of Archaeology in - in London. And it was there that we followed the tradition which had already been set up in Sheffield when we got to Sheffield of New Light lectures as they were called there, organised by the extramural department and this was a very good thing for the archaeology department. About once a fortnight, through the academic year, significant archaeologists from elsewhere would be invited and would speak to a very full auditorium because it wasn't just archaeology students, it was people from the town and this was a very good way to be in touch with a lot of people and was quite important in a small archaeology department which needed to build itself up which was true both in Sheffield and in Southampton. Another very agreeable experience in Southampton was the field trips. Sometimes we went on field trips and one year Glyn Daniel, who was then the professor of the Disney professor in Cambridge, suggested that we might do a joint field trip, Cambridge and Southampton, so he and the Cambridge students came down to Southampton for an evening lecture together and stayed in Southampton and then we all went across on the ferry and the field trip was to be in Brittany which was one of Glyn's great stamping grounds. He'd written that very entertaining book, "The Hungry Archaelologist in France", which centred on Lascaux and Carnac, so Lascaux was cave art and good food in the Périgord and Carnac was Megaliths and seafood and so I remember very well the first night we went across and we saw Giot who spoke to us and we had a really good dinner somewhere, and then the next day we got down on the south coast near Carnac to La Trinité sur Mer and a wonderful evening with degustation de crustaces and that was a very agreeable field trip both in social terms and in gastronomic terms and, indeed, in archaeological terms. I hadn't seen the great monuments of Brittany before so it was fun to do so with Glyn Daniel, for whom I think they were his first great archaeological experience as he says in his autobiography, "Some Small Harvest", when he remembers the moonlight on the Megaliths at Carnac and so on. They are very impressive and so it was nice to be able to share that also with the younger generation of archaeologists.
Baron Renfrew of Kaimsthorn is a British archaeologist known for his work on the dispersal of the Proto-Indo-Europeans and the prehistory of PIE languages. He has been Disney Professor of Archaeology at Cambridge as well as Master of Jesus College and Director of the McDonald Institute for Archaeological Research.
Title: The New Light lectures and field trips to France
Listeners: Paul Bahn
Paul Bahn studied archaeology at Cambridge where he did his doctoral thesis on the prehistory of the French Pyrenees. He is now Britain's foremost specialist on Ice Age art and on Easter Island, and led the team which discovered Britain's first Ice Age cave art at Creswell Crags, Nottinghamshire, in 2003. He has authored and edited numerous books, including Journey Through the Ice Age, The Enigmas of Easter Island, Mammoths, The Cambridge Illustrated History of Prehistoric Art, and, with Colin Renfrew, Archaeology: Theories, Methods and Practice which was published in its 5th edition in 2008.
Duration: 3 minutes, 31 seconds
Date story recorded: January 2008
Date story went live: 14 May 2009