NEXT STORY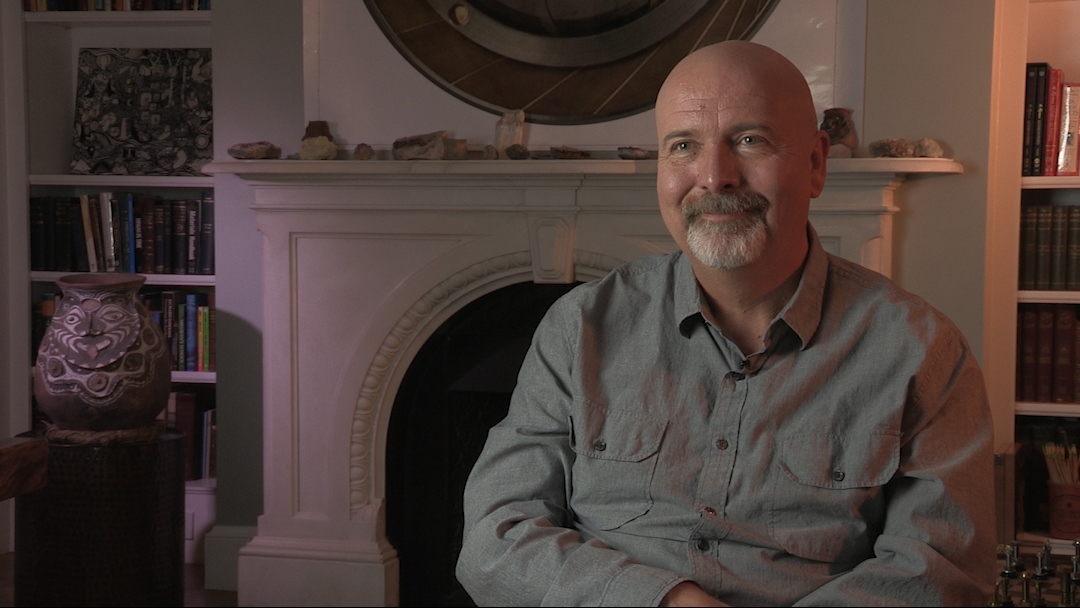 Picking locks to get a calculator
Thinking Machines – my second education
W Daniel Hillis
Scientist
1
...
9
10
11
12
13
...
25
And that was a fun project, and eventually it did become so all-consuming that it did become my thesis, but it was... you know, that was the days before it was common for a student to start a company. So when I did this, I started the company, the head of the department came to me and said, 'You're not allowed to do this. This is... you know, you're a student here, there's all kinds of rules.' And I was like, 'Well, I don't understand. How can you tell me I'm not allowed to do it? I'm paying you tuition, what right does that give you to...?' And then it turned out all the rules were for the faculty members, not for me. And so they sort of backed off on that a little bit. And then I started hiring lots of the faculty members, and then eventually I hired, like, Jerry Wiesner, who had been the previous president, and after... after a while, the faculty stopped complaining. But they were still mad at me, and... For instance, I had never signed a patent agreement, and I had all these basic patents for things like putting more than one processor on a chip. That seems crazy now, but the idea of a multi-core processor. And MIT... and I tried to get MIT to patent it, and MIT actually refused to do it, because they only had patent agreements with the faculty members. And so I went out and got money from my company. I patented it and then tried to give it to MIT, and MIT refused to take it, they were so angry at my going off and starting a company without their permission. So all that's pretty different now.
But we hired fantastic people. We were right down there by MIT and so all the really interesting professors, like Tommy Poggio or... Eric Lander was a guy up at Harvard Business School. He came... he was getting interested in genetics. He did his first genetics calculations on the connection machine. We had people like Dick Lewontin come from Harvard. And so it became a place where people could do kind of crazy things, and then people started visiting from outside of... well, like Dick Feynman coming for the summer. Sydney Brenner would come by. And of course lots of these people... like Sydney Brenner hadn't won his Nobel Prize yet, so they weren't quite as famous as they later became, or Eric Lander, nobody had ever heard of Eric Lander. But they were as interesting as they are now, they just weren't so famous. So it was pretty fabulous, the people that it attracted. And that became... that became a kind of a second education for me.
W Daniel Hillis (b. 1956) is an American inventor, scientist, author and engineer. While doing his doctoral work at MIT under artificial intelligence pioneer, Marvin Minsky, he invented the concept of parallel computers, that is now the basis for most supercomputers. He also co-founded the famous parallel computing company, Thinking Machines, in 1983 which marked a new era in computing. In 1996, Hillis left MIT for California, where he spent time leading Disney's Imagineers. He developed new technologies and business strategies for Disney's theme parks, television, motion pictures, Internet and consumer product businesses. More recently, Hillis co-founded an engineering and design company, Applied Minds, and several start-ups, among them Applied Proteomics in San Diego, MetaWeb Technologies (acquired by Google) in San Francisco, and his current passion, Applied Invention in Cambridge, MA, which 'partners with clients to create innovative products and services'. He holds over 100 US patents, covering parallel computers, disk arrays, forgery prevention methods, and various electronic and mechanical devices (including a 10,000-year mechanical clock), and has recently moved into working on problems in medicine. In recognition of his work Hillis has won many awards, including the Dan David Prize.
Title: Thinking Machines – my second education
Listeners: Christopher Sykes George Dyson
Christopher Sykes is an independent documentary producer who has made a number of films about science and scientists for BBC TV, Channel Four, and PBS.
Tags: Thinking Machines, MIT, Eric Lander, Tomaso Poggio, Richard Lewontin, Richard Feynman, Sydney Brenner
Duration: 3 minutes, 22 seconds
Date story recorded: October 2016
Date story went live: 05 July 2017