NEXT STORY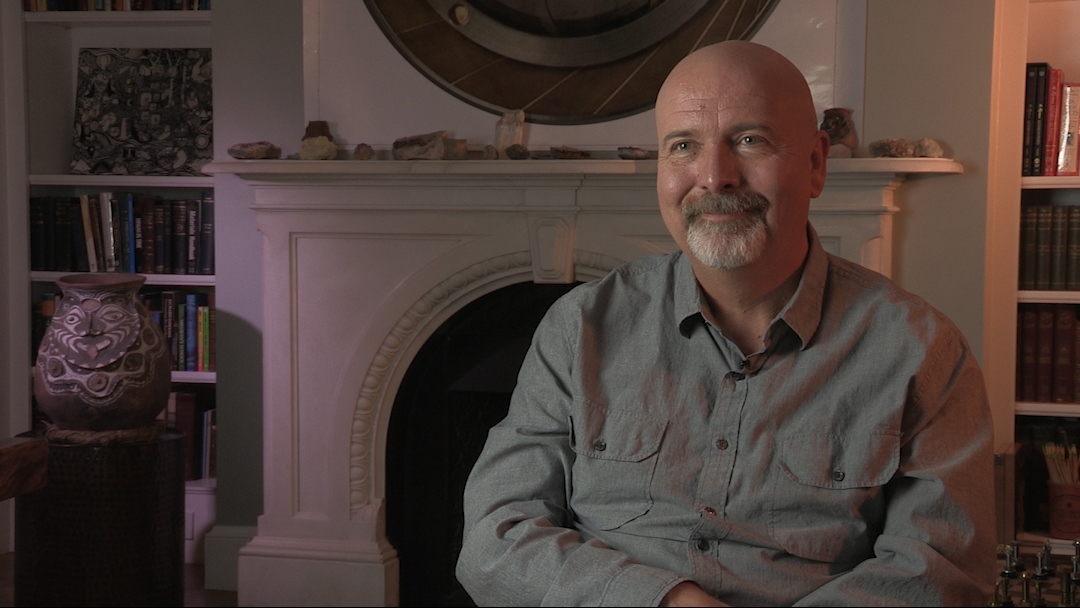 My regretful contribution to Simon
Picking locks to get a calculator
W Daniel Hillis
Scientist
1
...
10
11
12
13
14
...
25
The other thing that was kind of wonderful is: I was a graduate student, and the Hertz Foundation was paying for my tuition. And that was kind of a funny story, because I sort of went... I slid right from undergraduate to graduate, and I was kind of acting like a graduate student as an undergraduate, but... in the sense that I was spending most of my time in the labs, and when it came time to do graduate school, I needed a source of tuition, because my parents had paid for my... the deal with them was they said they'd pay for my tuition, and I just had to earn my... all my living expenses and things like that. So in fact I earned my living expenses by taking on jobs that were interesting, sometimes around MIT.
But the most interesting job I had was I worked for the Milton Bradley company as a toy designer. And so I would go out to Springfield and work on electronic toys. And so I got to be part of the project that made the very first Simon, actually made the sounds of the Simon and... and programmed the very first Simon. I didn't think of the idea, but... They had the idea, but they didn't know how to build it. And that's still one of the most successful electronic toys ever. But since I could design chips and electronic toys were coming along, then Milton Bradley wanted me to design a chip for a video game. And so they sent me down to Texas Instruments, and I had this great time at Texas Instruments designing the first chip for a video game. And it was in the... in the building where they made calculators. And... but they wouldn't give me a calculator, because Texas Instruments had a rule of what level of employee you had to be to get a calculator. And I... it had lots of levels. And every time you got promoted, they gave you a little bit higher wall around your office. And it was all, like, go up six inches. And that summer, I got promoted, like, seven times. And so my wall got up to be about this high. But they still... I still never got to the point of being issued a calculator. And even though I was designing chips for them, and... so I had to borrow a calculator, but of course I worked all night, they all went home. And so it really annoyed me I had to borrow the calculator, so I would go to the head of the group and I would pick the lock on his office and I would borrow his calculator and then I would leave him a note saying, 'You weren't here, so I just borrowed your calculator', just to sort of bug him, and then relock his office. And then the next day I came in, he didn't say anything, but the next night I did it and I went in, and his calculator was locked into his desk. So I picked the lock on his desk and I left the note saying, 'Thanks, I just borrowed your calculator.' Relocked his desk, relocked his office. So then I came in the next day and there's this crew installing more locks on his door, but idiotically, like, it's exactly the same kind of lock that I had picked, no better lock, just more of them. So of course I just picked all of the locks, went ahead and picked the lock on his desk and left a note saying, 'Thanks, borrowed your calculator again.' And then finally they issued me a calculator.
W Daniel Hillis (b. 1956) is an American inventor, scientist, author and engineer. While doing his doctoral work at MIT under artificial intelligence pioneer, Marvin Minsky, he invented the concept of parallel computers, that is now the basis for most supercomputers. He also co-founded the famous parallel computing company, Thinking Machines, in 1983 which marked a new era in computing. In 1996, Hillis left MIT for California, where he spent time leading Disney's Imagineers. He developed new technologies and business strategies for Disney's theme parks, television, motion pictures, Internet and consumer product businesses. More recently, Hillis co-founded an engineering and design company, Applied Minds, and several start-ups, among them Applied Proteomics in San Diego, MetaWeb Technologies (acquired by Google) in San Francisco, and his current passion, Applied Invention in Cambridge, MA, which 'partners with clients to create innovative products and services'. He holds over 100 US patents, covering parallel computers, disk arrays, forgery prevention methods, and various electronic and mechanical devices (including a 10,000-year mechanical clock), and has recently moved into working on problems in medicine. In recognition of his work Hillis has won many awards, including the Dan David Prize.
Title: Picking locks to get a calculator
Listeners: Christopher Sykes George Dyson
Christopher Sykes is an independent documentary producer who has made a number of films about science and scientists for BBC TV, Channel Four, and PBS.
Tags: Texas Instruments, Milton Bradley
Duration: 3 minutes, 56 seconds
Date story recorded: October 2016
Date story went live: 05 July 2017