NEXT STORY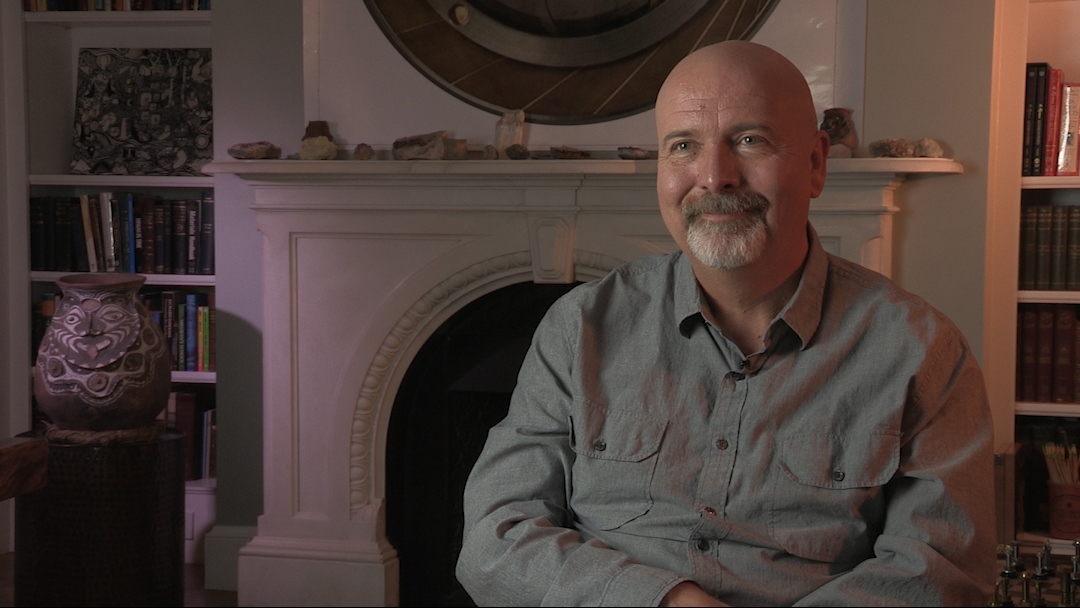 Thinking Machines – a magnet for great people
The Manhattan Project and its influence on scientists
W Daniel Hillis
Scientist
1
...
10
11
12
13
14
...
25
All of them would refer back to that institution of the Manhattan Project. You know, and they had different kinds of feelings about it. I mean, obviously, the way... the way that Philip Morrison ended up feeling about it was very different than the way that Edward Teller did. Freeman wasn't part of that. Freeman was off doing something else, because he wasn't an American citizen, I guess, but he was connected with it through Feynman, because he had explained the Feynman stuff. So even the people that weren't physically there, I think it was a very important part of their lives, it kind of shaped their lives. And for Feynman, it definitely shaped his image of how things should work. So one of the things he did when he came to Thinking Machines is he said, 'Well, we should set this place up like Los Alamos. We should have group leaders and we should have seminars', and he invited out Hopfield to be our first seminar speaker, and so there was a period when we were explicitly organised to be analogous to Los Alamos, with group leaders. But he would kind of always refer back to that as the way things should be done. And it clearly was, for all of them, I think, the most exciting period of their lives. Even if they had, I think, mixed feelings. Most of them had pretty mixed feelings about what they had accomplished. For instance, I think Dick said that they got so caught up in the technical wonder of what they were doing that they didn't even kind of notice that the original reason for it was over when VE day came. They were just about to get it working and they just... it never really occurred to them to stop at that moment. They didn't rethink it. They had so much momentum of the excitement of making this thing work. And of course they were all thrilled when it worked.
But then, when it actually got used, I mean there was a moment there when they thought, 'Well, maybe we can just do a demonstration project or...', they all started panicking a bit about it being used, but of course it was inevitable at that point that it would be. And then it got used and I think Dick went through a period of depression after that, where he said he just... he would, like, look at a bridge, some people building a bridge and say, 'Why are they building this? It's just going to get destroyed.' You know, why is anybody thinking about anything long-term? The whole world is going to go away. And so he went through a few years of that. Of course his... Arlene, his wife, had just died, so he was also depressed about that, but he went through a serious period of depression after the Los Alamos thing. And I think all of those guys had stories about how it influence them. Of course, Edward Teller was the opposite extreme: he went all-in and started developing the Super and that became his life of building bigger and bigger bombs.
[Q] And starting Livermore?
And starting Livermore, that's right. So... but it's interesting how much that one event influenced that generation of physicists. And they were all extraordinary people. So I feel very lucky to have gotten to have known so many of them.
W Daniel Hillis (b. 1956) is an American inventor, scientist, author and engineer. While doing his doctoral work at MIT under artificial intelligence pioneer, Marvin Minsky, he invented the concept of parallel computers, that is now the basis for most supercomputers. He also co-founded the famous parallel computing company, Thinking Machines, in 1983 which marked a new era in computing. In 1996, Hillis left MIT for California, where he spent time leading Disney's Imagineers. He developed new technologies and business strategies for Disney's theme parks, television, motion pictures, Internet and consumer product businesses. More recently, Hillis co-founded an engineering and design company, Applied Minds, and several start-ups, among them Applied Proteomics in San Diego, MetaWeb Technologies (acquired by Google) in San Francisco, and his current passion, Applied Invention in Cambridge, MA, which 'partners with clients to create innovative products and services'. He holds over 100 US patents, covering parallel computers, disk arrays, forgery prevention methods, and various electronic and mechanical devices (including a 10,000-year mechanical clock), and has recently moved into working on problems in medicine. In recognition of his work Hillis has won many awards, including the Dan David Prize.
Title: The Manhattan Project and its influence on scientists
Listeners: Christopher Sykes George Dyson
Christopher Sykes is an independent documentary producer who has made a number of films about science and scientists for BBC TV, Channel Four, and PBS.
Tags: Manhattan Project, Richard Feynman, Freeman Dyson, Philip Morrison, Edward Teller, Los Alamos
Duration: 3 minutes, 47 seconds
Date story recorded: October 2016
Date story went live: 05 July 2017