NEXT STORY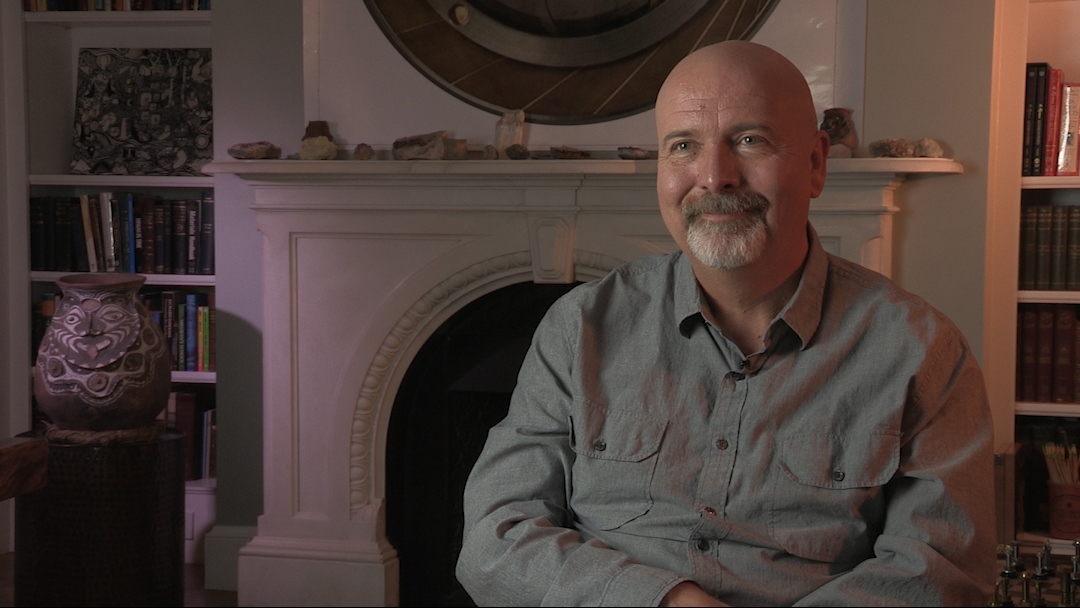 Difficult times post-Thinking Machines
No future for Thinking Machines
W Daniel Hillis
Scientist
1
...
11
12
13
14
15
...
25
Thinking Machines, as I had originally designed it, really just to get my machine built, so that I could use it for artificial intelligence. But what I didn't understand was I'd build up such a big team and a company around it. So it turned into the largest employer in Cambridge, actually. It had about 750, 800 people, and we... he had, I think 150,000 square feet of prime office place around Kendall Square. And it really turned into a company, which was not really what I had intended, exactly. I hadn't really thought that part out, so much. I just wanted the machine. But I was really not getting to use the machine that much, because running a company was kind of a big deal. I didn't really run, it I was the CTO. I was the co-founder, I had a business partner. And so I wanted to just... it was clear that it was a good idea, but I didn't want to be in the computer business. So I wanted to sell the company to IBM. And I think IBM was very interested in buying it, but my co-founder [Sheryl Handler] hated that idea, and she wanted to continue running the company as an independent company. But I sort of knew that, you know, ultimately these things were just going to be boxes of microprocessors. There was nothing... there wasn't really a good business in it. And I did know that ultimately we'd have something like the Web. In fact, I wrote in my Scientific American article about the connection machine. I said, you know, 'Someday we'll all just use this big central computer, everybody in the country will use a remote computer through the network and the little computer will just be a display device, but all your information will be stored on the giant central computer.' And I remember the writer for Scientific American said, 'Well, that's just too implausible', and he bargained me down. He said, 'Well, you can say... how about a whole city, not the whole country?' So we... and I guess I said, 'Well, that gives the idea', so I think the Scientific American article says everybody in the whole city uses a central computer. But yes, I could... it was sort of inevitable that you could see that coming, but you could also see that it was going to be made out of these commodity parts and the stuff that... it wasn't a great business. So I got into kind of a big fight with the... my co-founder as to whether we should sell the company or not, which eventually I lost and then we both lost, because Cray... well, we did a lot of things wrong in how we set up the company, but eventually we kind of got ourselves in a corner of one year Cray made it illegal to export our machines, because they were too powerful, and made it so that the government was only allowed to spend money on machines... on supercomputers that were compatible with the computers you already had, which were Cray's. And so our government market dried up, our international market dried up. They also got a rule that you couldn't buy more than one of... in the Department of Energy, every lab had to have a different kind. So we could only sell one to DoE. So they really got us politically. I mean, it ended up... it was a sort of Pyrrhic victory for them, because they went bankrupt a few years later, but they really got us into a cash crunch. So we had to sell off the company. So it was a very sad thing.
W Daniel Hillis (b. 1956) is an American inventor, scientist, author and engineer. While doing his doctoral work at MIT under artificial intelligence pioneer, Marvin Minsky, he invented the concept of parallel computers, that is now the basis for most supercomputers. He also co-founded the famous parallel computing company, Thinking Machines, in 1983 which marked a new era in computing. In 1996, Hillis left MIT for California, where he spent time leading Disney's Imagineers. He developed new technologies and business strategies for Disney's theme parks, television, motion pictures, Internet and consumer product businesses. More recently, Hillis co-founded an engineering and design company, Applied Minds, and several start-ups, among them Applied Proteomics in San Diego, MetaWeb Technologies (acquired by Google) in San Francisco, and his current passion, Applied Invention in Cambridge, MA, which 'partners with clients to create innovative products and services'. He holds over 100 US patents, covering parallel computers, disk arrays, forgery prevention methods, and various electronic and mechanical devices (including a 10,000-year mechanical clock), and has recently moved into working on problems in medicine. In recognition of his work Hillis has won many awards, including the Dan David Prize.
Title: No future for Thinking Machines
Listeners: Christopher Sykes George Dyson
Christopher Sykes is an independent documentary producer who has made a number of films about science and scientists for BBC TV, Channel Four, and PBS.
Tags: Thinking Machines, IBM, Scientific American, Cray, Sheryl Handler
Duration: 4 minutes, 19 seconds
Date story recorded: October 2016
Date story went live: 05 July 2017