NEXT STORY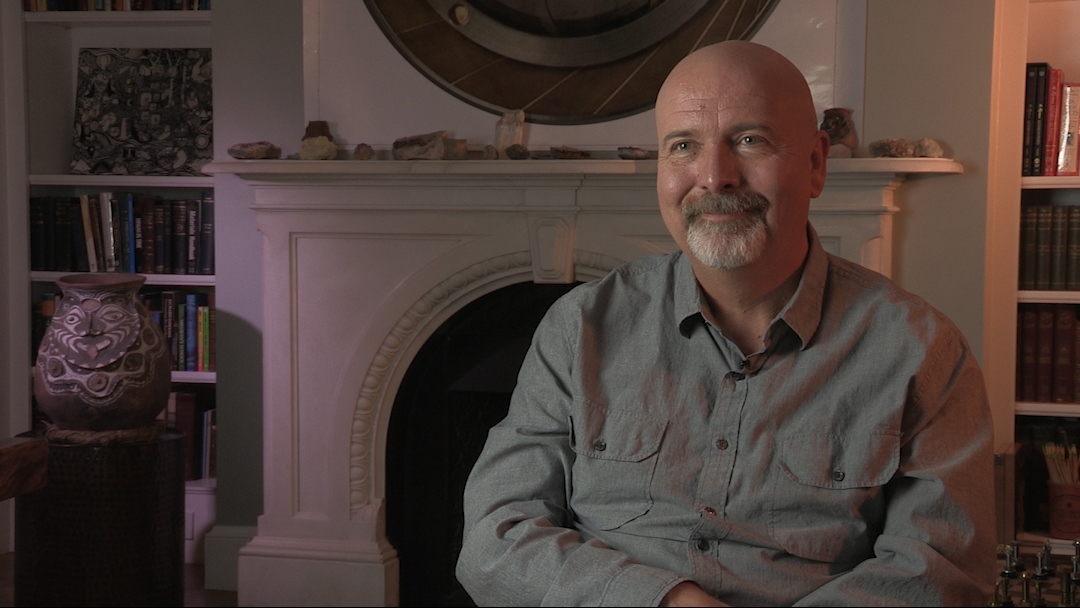 What happened to the giant robot dinosaur?
The giant robot dinosaur project
W Daniel Hillis
Scientist
1
...
12
13
14
15
16
...
25
At one point, they asked me to work on the problem of getting... moving people through the rides faster. And I was like, 'Why do you want to do that?' And they were like, 'Well, the biggest complaint is that people don't like standing in the lines.' I said, 'Well, that's stupid. If the lines move faster, people will just come out of the lines faster and they'll stand in another line and they'll actually spend more time standing in lines if you make it move faster. They'll spend less time on the rides.' And they're like, 'Oh, I guess that's right. So what you need to do...', they said, 'Well, this didn't use to be a problem.' And so I went back and I looked at Walt's... I said, 'Okay, let me look into this.'
So I looked at Walt's original memorandum to Roy about what Disneyland was going to be. And it was amazingly accurate. It described, like, Tomorrowland and Frontierland and the castle in the middle and the train tracks going around. But the interesting thing is that it didn't have any rides, except for transportation, actually moving from one place to another. And the rides had been something that had been added afterwards. And so now they were putting all their money into these boxes and of course people were lining up to see where they spend the money. And the park really hadn't had much done to it. So I was like, 'Well, what you need to do is invest in the park and make it more exciting so that people want to hang out in the park rather than go into the ride.' They were like, 'Yes, but how can you make a park compete with the rides?' And so I was like, 'Well, what if you had, like, giant dinosaurs and unicorns and things like that wandering around?' And they were like, 'Well, you couldn't do that. I mean, it would be too dangerous, it would be...' I was, like, 'No, I'll do that.'
So I made this giant... I got the money to make a project to make a giant robot dinosaur. But then it came to the point... so everybody knew I was making this robot dinosaur and it came to the point where they had to make the decision whether they were going to go ahead with the project. But there's a thing that I learned by then, which is when you're going to do a demonstration, you really need to plan how it's going to feel relative to people's expectations. And everybody was expecting to come see this giant robot dinosaur, so if I'd just showed them a giant robot dinosaur, it wasn't going to be that exciting to them. So I was, like, how can I kind of lower their expectations and...? So they had no idea how big this thing was going to be. So I had a... I built a box that was about a quarter the size of the dinosaur. So it was still, like, 12 feet on a side or something like that. Big wooden crate. And I wrote 'danger' all over it and I had it in front of a set of black curtains. And then I had folding chairs around the box. And so the strategic planning people and the finance people and Michael Eisner and Michael Ovitz came and they all sat around this box and I told them why they needed dinosaurs wandering around the park, and it was all set up with a tassel that I would pull and the box would open up. And so I pulled the tassel, and the box falls open, and it's empty. And then the curtains open, and behind it is, like, a dinosaur, way bigger, that just comes walking toward them. And they... I had wired it so that every... with switches on the footpads, so that every time it took a step, there were big sub-woofers, so boom, boom, boom. And it scared them to death. They jumped up, they knocked over their chairs, they really did not see it coming. So unfortunately I overdid it. So then they decided that this would be way too frightening for the parks. And I was, like, 'No, no, no, it's not really frightening, kids will love this.' And they're like, 'No, no, no, it's really scary, we don't want to frighten the kids.' And I was like, 'No, it just frightened you.' So they insisted that I make it be the size... they said, 'Well, if you shrink it down to the size of that original box and sort of make it soft and fuzzy and cute...', which eventually is what we had to do. Of course, it was much less interesting. So my show techniques kind of backfired on me.
W Daniel Hillis (b. 1956) is an American inventor, scientist, author and engineer. While doing his doctoral work at MIT under artificial intelligence pioneer, Marvin Minsky, he invented the concept of parallel computers, that is now the basis for most supercomputers. He also co-founded the famous parallel computing company, Thinking Machines, in 1983 which marked a new era in computing. In 1996, Hillis left MIT for California, where he spent time leading Disney's Imagineers. He developed new technologies and business strategies for Disney's theme parks, television, motion pictures, Internet and consumer product businesses. More recently, Hillis co-founded an engineering and design company, Applied Minds, and several start-ups, among them Applied Proteomics in San Diego, MetaWeb Technologies (acquired by Google) in San Francisco, and his current passion, Applied Invention in Cambridge, MA, which 'partners with clients to create innovative products and services'. He holds over 100 US patents, covering parallel computers, disk arrays, forgery prevention methods, and various electronic and mechanical devices (including a 10,000-year mechanical clock), and has recently moved into working on problems in medicine. In recognition of his work Hillis has won many awards, including the Dan David Prize.
Title: The giant robot dinosaur project
Listeners: Christopher Sykes George Dyson
Christopher Sykes is an independent documentary producer who has made a number of films about science and scientists for BBC TV, Channel Four, and PBS.
Tags: Walt Disney, Michael Eisner, Michael Ovitz
Duration: 5 minutes, 2 seconds
Date story recorded: October 2016
Date story went live: 05 July 2017