NEXT STORY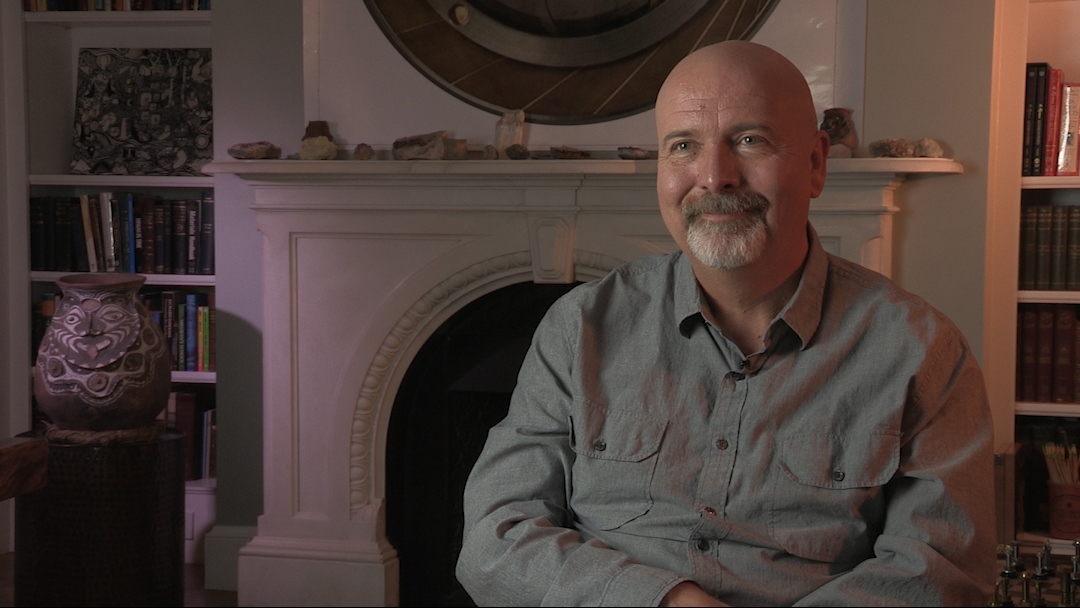 'Your children are on the roof'
W Daniel Hillis
Scientist
1
...
14
15
16
17
18
...
25
And we went out and checked into a Residence Inn and I remember we had not even really totally filled out all the paperwork for adopting in Massachusetts yet, so we were scared we were doing something illegal or something like that. We really wanted all the papers back, and... So they gave us these little tiny, tiny babies, and we went for two weeks in a Residence Inn while the blizzard went on. The snow did not come out for... the sun did not come out for two weeks. And we sat there and one of us was always awake with them and we would feed them with eye-droppers. And we'd spend hours and hours, like, getting a few drops of milk down and then they would throw up and start all over again. But they were always really very strong and robust. And we were a bit sleep-deprived, because we were afraid to go to sleep at any time. And of course, we hadn't read any directions on how to take care of babies. I couldn't believe they let us take them out of the hospital without any instructions. And they were tiny, tiny, so normal diapers didn't fit on them or anything. And we had no idea how much they were supposed to eat. We just tried to get them to eat as much as possible to grow. And they ate a lot. So we would get these cases of Similac and it seemed like these tiny babies with all this milk, but they got bigger and bigger. So we took them back to the hospital every couple of days, and after they'd been a week, we said, 'Doctor, they seem to be eating an awful lot. We go through a case of Similac every week.' And he said, 'Wow, that is a lot. That's like half a case each.' And, like, 'No, we go through a case for each of them every week.' And the doctor was amazed, but they just grew and grew and grew and they got stronger and stronger and we finally... you know, the papers came through from Massachusetts and so we brought them back and they were just incredibly strong, funny, happy kids. They would laugh, they would giggle, they would play with each other. But they were impossible to pin down, because they were just so active. Even before they could walk, they were very, very strong. Like, ordinary baby gates, they would just tear right through. And we put them in cribs, like giant cribs with very high walls, the highest walls we could get, we'd put them in separate cribs. And then in the morning, they would have somehow climbed down the crib. They would throw their bottles over to the other crib. One of them would climb down and then climb up the other, and we would always find them in the same crib in the morning. They always would get together. And they learned to throw their bottles before they went over. And sometimes they'd clearly had fights during the night, there would be bite marks on them. It sort of looked like a drunken brawl of all these empty bottles around them. And it was very hard to keep them safe, because they were so strong. So eventually they would tear through all these baby gates, so eventually I took two-by-fours and I partitioned off the living room with two-by-fours, almost made like a jail with a gate. And actually, I just visited the house. The nails are still there for the jail in the floor. And it sort of looked... like, people were horrified when they came and they saw that we kept our kids in jail, but it was the only way to keep them safe because they were so strong.
W Daniel Hillis (b. 1956) is an American inventor, scientist, author and engineer. While doing his doctoral work at MIT under artificial intelligence pioneer, Marvin Minsky, he invented the concept of parallel computers, that is now the basis for most supercomputers. He also co-founded the famous parallel computing company, Thinking Machines, in 1983 which marked a new era in computing. In 1996, Hillis left MIT for California, where he spent time leading Disney's Imagineers. He developed new technologies and business strategies for Disney's theme parks, television, motion pictures, Internet and consumer product businesses. More recently, Hillis co-founded an engineering and design company, Applied Minds, and several start-ups, among them Applied Proteomics in San Diego, MetaWeb Technologies (acquired by Google) in San Francisco, and his current passion, Applied Invention in Cambridge, MA, which 'partners with clients to create innovative products and services'. He holds over 100 US patents, covering parallel computers, disk arrays, forgery prevention methods, and various electronic and mechanical devices (including a 10,000-year mechanical clock), and has recently moved into working on problems in medicine. In recognition of his work Hillis has won many awards, including the Dan David Prize.
Title: Life with the twins
Listeners: Christopher Sykes George Dyson
Christopher Sykes is an independent documentary producer who has made a number of films about science and scientists for BBC TV, Channel Four, and PBS.
Tags: twins, Similac, crib, sleep-deprived, jail
Duration: 3 minutes, 40 seconds
Date story recorded: October 2016
Date story went live: 05 July 2017