NEXT STORY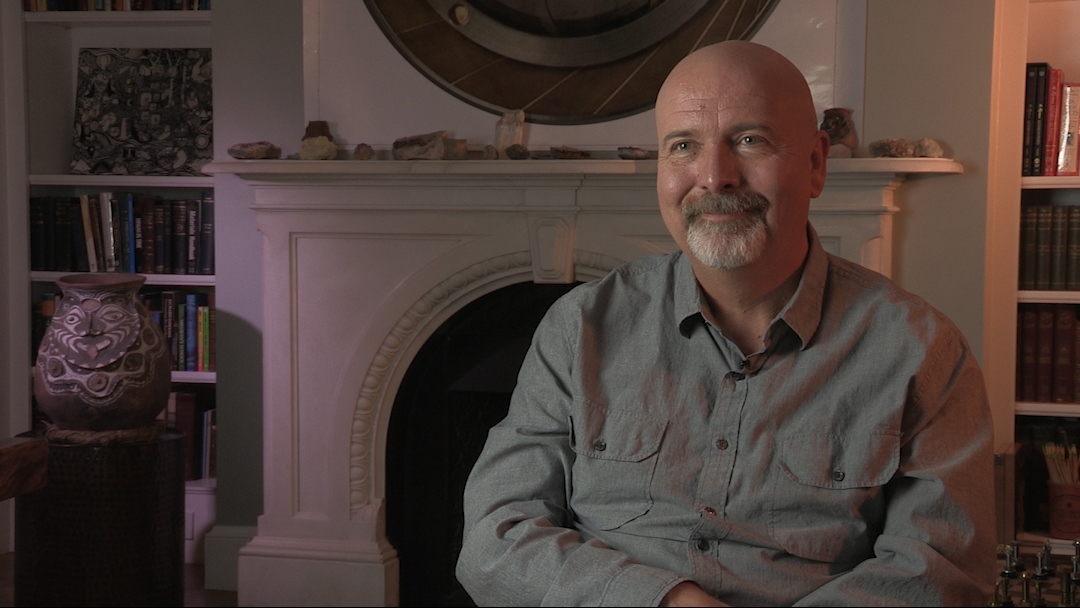 Benefits of sharing the men's room with the CIA
Applied Invention and its three main principles
W Daniel Hillis
Scientist
1
...
18
19
20
21
22
...
25
It's an interesting time. I've got a really interesting company that can kind of do anything. We have machine shops and electronic shops and smart mathematicians and biologists and we've built everything from satellites to blood tests, to robots. So... and we can kind of do what we want. We have an interesting model, which is... this is Applied Invention. We have an interesting model, which is what we do is we go to a company that's trying to do some disruptive innovation. And by definition, a disruptive innovation is one that they don't know how to do, they don't have the internal skills and culture to do. And we have a set of interdisciplinary entrepreneurial people, and we work with them to do it. So for instance one of the things that we're doing right now – I can't take credit for this, but it's one of the things the company is doing – is working with farmers... Actually, we're working with the seed company, Pioneer, who sells seeds to farmers. But farmers now have all these information sources, like GPS in their tractors and satellites and they're becoming information processors. So the seed company's realised it needs to help them with that problem, even to sell them seeds, to know what seed to buy and so on. So we make a little application that is the best thing out there at modelling nitrogen in the soil and so it knows about the weather over the farm and it knows about the types of soil in the farm and it knows exactly what kinds of seeds you planted. And it actually uses that to predict how much nitrogen is in the soil at various depths and helps advise the farmer on fertilising. And the great thing about that is that what farmers normally do, since they don't understand how these variables interact, is they way over-fertilise. Which costs them extra money and also creates extra fertiliser which goes into the ecosystem, causes harm and so on. So by giving them this application that does a much better job of predicting that, they use less fertiliser. So they can actually afford to pay us for the service, they use less fertiliser, it's good for the world, it's good for them, it's good for us. So that's the kind of thing that we love doing. We love doing things that... I guess the principle of the company is to work on things that have three characteristics: one is we're excited about it, we feel good about it, we have some passion for it. The second thing is they make sense economically, like that one does. You can actually make money on doing it, so they're self-sustaining, they're not charity cases. Because those are the things that scale, are the things that make money. Those are the things that have a big impact. And then the third thing we always ask ourselves is: is there some reason we think we can do this better than everybody else? And usually that's because we have a much more interdisciplinary group than other groups. Almost everybody else survives by being a specialist, by being good at a particular kind of thing. We're not technically specialists at all. We're actually... we do sort of specialise in the early stage of something, but that might be optics, it might be electronics, it might be biology or more likely it's a combination of all of those things with some math and data processing put on top of it. And if we see something that has that combination, we think we can actually do a better job of it. That meets the third rule. And we actually have turned down projects for all three of those reasons, because they didn't hit on all three of those. So it's a great base of operations with me, and I've got kind of amazing people with me, so that's also fun.
W Daniel Hillis (b. 1956) is an American inventor, scientist, author and engineer. While doing his doctoral work at MIT under artificial intelligence pioneer, Marvin Minsky, he invented the concept of parallel computers, that is now the basis for most supercomputers. He also co-founded the famous parallel computing company, Thinking Machines, in 1983 which marked a new era in computing. In 1996, Hillis left MIT for California, where he spent time leading Disney's Imagineers. He developed new technologies and business strategies for Disney's theme parks, television, motion pictures, Internet and consumer product businesses. More recently, Hillis co-founded an engineering and design company, Applied Minds, and several start-ups, among them Applied Proteomics in San Diego, MetaWeb Technologies (acquired by Google) in San Francisco, and his current passion, Applied Invention in Cambridge, MA, which 'partners with clients to create innovative products and services'. He holds over 100 US patents, covering parallel computers, disk arrays, forgery prevention methods, and various electronic and mechanical devices (including a 10,000-year mechanical clock), and has recently moved into working on problems in medicine. In recognition of his work Hillis has won many awards, including the Dan David Prize.
Title: Applied Invention and its three main principles
Listeners: Christopher Sykes George Dyson
Christopher Sykes is an independent documentary producer who has made a number of films about science and scientists for BBC TV, Channel Four, and PBS.
Tags: Applied Invention, Pioneer
Duration: 4 minutes, 34 seconds
Date story recorded: October 2016
Date story went live: 05 July 2017