NEXT STORY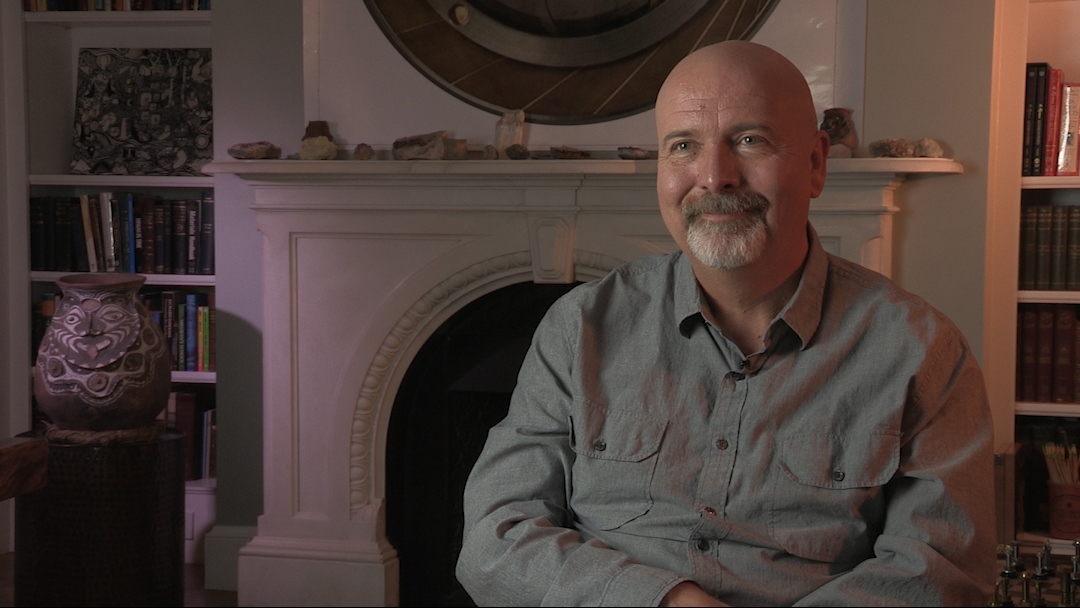 The first vertical rocket landing
The most fun rocket launch
W Daniel Hillis
Scientist
1
...
21
22
23
24
25
So there was a kind of overlap when the initial kind of hackers were building something, but the new real aerospace engineers were coming in. And we were... one of the things that Jeff [Bezos] decided was going to be different about this is that we were going to recover the rockets, which of course has to be, if you're going to have sustainable presence. You have to not use vehicles just once.
And so we decided we were going to have a vertical landing system, rather than a kind of space shuttle kind of horizontal landing system. And that we needed to test that out, so before we were actually going to test that on rockets, somebody had a crazy idea, I don't know who, but: let's just get some jet engines and try it with jet engines. And one problem is jet engines are not really designed to be operated up and down, but we got some old surplus, I think, Harrier jet engines. And we made this crazy thing. I say we – the Blue people did. I just watched. But made this crazy thing called Charon, which was four jet engines which had a laser gyroscope in them so that it could take off and then land vertically. And that was the first vehicle that Blue made. And it was the first thing that we had flown. But it was kind of an overlap project, because it was kind of done by the initial hackers, but the aerospace people were already coming on board. And they kind of looked down on this admittedly stuck-together thing. But Jeff made a great decision, which was, you know: let's go ahead and fly it, if we can fly it by a certain time.
And so the criterion went... the aerospace wanted to have, well... we have to able to prove this thing will be able to fly before we fly it, but we sort of ran out of time, so by the time it came to test it, we all showed up and they switched the criteria to: well, we're going to fly it unless we can prove that it doesn't work. So we all showed up. You were there. Neal [Stephenson] was there. Jeff was there. And we woke up early in the morning and this crazy jet system, which really seemed to have almost no... it had never been tested. The chances of it working seemed very, very slim, but it took off, hovered, flew beautifully and then came back and landed perfectly. And that was just such a thrilling moment, because it had no right to work and we were just all excited. And it is still one of my very favourite pictures in the world, is the picture of you, me, Jeff, Neal and Mark [Lerner] sitting, smoking cigars in front of this recently-landed thing, which is probably full of jet fuel. I mean, it's crazy that we're sitting there smoking cigars in front of it as it just came down.
And Blue... after that, we realised we really didn't have good safety procedures in place. We didn't. So we got considerably more tightened down after that and everything else Blue did from then on was much professional. But I'm not sure that any launch has ever been as fun as that one, because none of them have ever been so unlikely to have worked.
[Q] It was in a farmer's field in Moses Lake, Washington?
Yes, that's right. Farmer's field. It was quite wonderful. Of course, now Blue has gone on to make the very first... well, I remember that first vertical landing was successful. That was a huge deal. We were so excited about that. And then, yes, the first recovery of the flight capsule, and now that thing flew five times now. But some of the early launches, it was really... I remember some of the early ones did not go well.
W Daniel Hillis (b. 1956) is an American inventor, scientist, author and engineer. While doing his doctoral work at MIT under artificial intelligence pioneer, Marvin Minsky, he invented the concept of parallel computers, that is now the basis for most supercomputers. He also co-founded the famous parallel computing company, Thinking Machines, in 1983 which marked a new era in computing. In 1996, Hillis left MIT for California, where he spent time leading Disney's Imagineers. He developed new technologies and business strategies for Disney's theme parks, television, motion pictures, Internet and consumer product businesses. More recently, Hillis co-founded an engineering and design company, Applied Minds, and several start-ups, among them Applied Proteomics in San Diego, MetaWeb Technologies (acquired by Google) in San Francisco, and his current passion, Applied Invention in Cambridge, MA, which 'partners with clients to create innovative products and services'. He holds over 100 US patents, covering parallel computers, disk arrays, forgery prevention methods, and various electronic and mechanical devices (including a 10,000-year mechanical clock), and has recently moved into working on problems in medicine. In recognition of his work Hillis has won many awards, including the Dan David Prize.
Title: The most fun rocket launch
Listeners: Christopher Sykes George Dyson
Christopher Sykes is an independent documentary producer who has made a number of films about science and scientists for BBC TV, Channel Four, and PBS.
Tags: landing system, rocket, aerospace, Blue, launch, Neal Stephenson, Mark Lerner, Jeff Bezos
Duration: 4 minutes, 56 seconds
Date story recorded: October 2016
Date story went live: 05 July 2017