NEXT STORY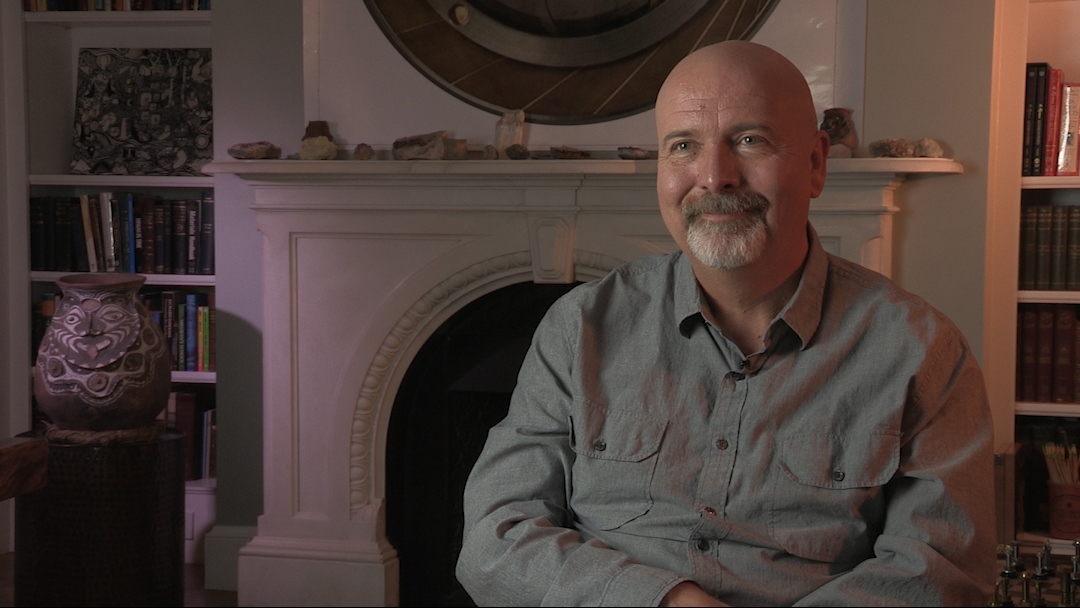 'Quit my job at Microsoft, off to be a sculptor, thank you'
Applied Invention's not-so-standard interviewing techniques
W Daniel Hillis
Scientist
1
...
21
22
23
24
25
One of the fun things about Applied Invention is that we don't hire people because they have a particular skill. We hire people because they're good at learning new skills and they learn lots of new things. And one of the ways that we interview people... Bran and I invented it at Applied Minds, which is we had this box of really interesting weird things, like a Space Shuttle tile or a variable gradient lens or a microwave device and we'd just open that box up in front of someone and see what they do. And there's a lot of people who are just paralysed and they wait for instructions, and those aren't the people we hire. The ones we hire are the ones that immediately reach into the box, start grabbing things, start talking about the things. They don't need any instructions. And they... 'What is this? Oh, that's a strange... this has a high density... oh, is that actually an amorphous diamond?' And they get... you can sort of tell both about what they know, but also about how they approach things that they don't know. So it was a great interview technique, but the funniest person I ever interviewed on it was once Robin Williams came by to visit and I, just for a kick, said, 'Oh, let's put you through our standard interview.' And I opened up the box and Robin, like, picked up this microwave. He says, 'Oh, an alien artificial insemination device' and he just started from there, and he just had us all rolling over, going through every item in the box. So it was a fun thing to watch. But it was also sort of a sad thing to watch, because he was kind of always on. He couldn't turn it off and it was clear that underneath he some deep sadness that he... he needed to cover up. So he was, in a way, a lot of fun to be around, but after you were around him a while, it became very difficult. So probably not somebody we would have hired, but it was fun to do the interview.
[Q] And what percentage of people passed?
Well, I don't know that it's exactly a pass/fail thing, because some people would zoom into a certain kind of thing and show deep knowledge about it, and other people would not have a lot of knowledge but have a great deal of curiosity and innovativeness, so I don't know that we did quite a pass/fail, but it was definitely a factor that we'd take into account. You know, interviewing people is something that... you know, I've hired thousands of people now, and you would think I would have gotten better at it, but it's a hard thing to do, and it's a funny situation, because in some sense, it's very important to them, and so... and they feel like they need to put on a certain view of themselves.
W Daniel Hillis (b. 1956) is an American inventor, scientist, author and engineer. While doing his doctoral work at MIT under artificial intelligence pioneer, Marvin Minsky, he invented the concept of parallel computers, that is now the basis for most supercomputers. He also co-founded the famous parallel computing company, Thinking Machines, in 1983 which marked a new era in computing. In 1996, Hillis left MIT for California, where he spent time leading Disney's Imagineers. He developed new technologies and business strategies for Disney's theme parks, television, motion pictures, Internet and consumer product businesses. More recently, Hillis co-founded an engineering and design company, Applied Minds, and several start-ups, among them Applied Proteomics in San Diego, MetaWeb Technologies (acquired by Google) in San Francisco, and his current passion, Applied Invention in Cambridge, MA, which 'partners with clients to create innovative products and services'. He holds over 100 US patents, covering parallel computers, disk arrays, forgery prevention methods, and various electronic and mechanical devices (including a 10,000-year mechanical clock), and has recently moved into working on problems in medicine. In recognition of his work Hillis has won many awards, including the Dan David Prize.
Title: Applied Invention's not-so-standard interviewing techniques
Listeners: Christopher Sykes George Dyson
Christopher Sykes is an independent documentary producer who has made a number of films about science and scientists for BBC TV, Channel Four, and PBS.
Tags: Applied Invention, Robin Williams
Duration: 3 minutes, 27 seconds
Date story recorded: October 2016
Date story went live: 05 July 2017