NEXT STORY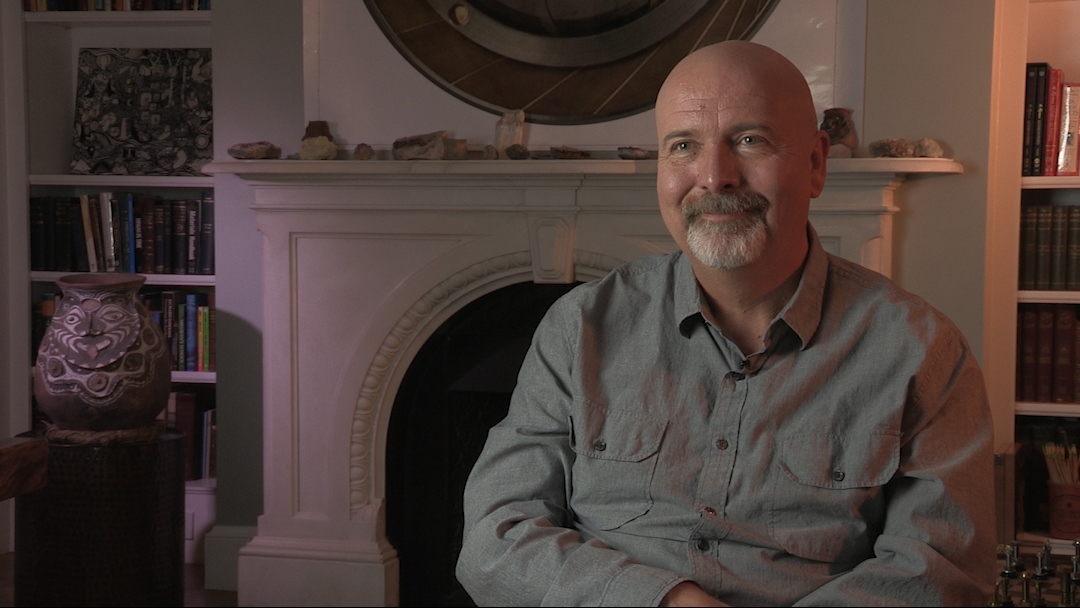 My life list: Rides and places I would like to visit
My memories of Richard Feynman
W Daniel Hillis
Scientist
1
...
21
22
23
24
25
Actually, the first time that I met Chris [Sykes] and Lottie, I was staying over at Feynman's house and it was when they were filming that original Nova show about Feynman. And in those days, of course, scientists had heard about Feynman, he was very famous to physicists, but he wasn't really that well known to the world. And I knew what an amazing person he was, but he really hadn't had a lot of forums to talk to the public. And so I got to watch them shoot some of those interviews in the garden and I don't know if they remember, but I remember meeting them then and thinking, this is kind of a great thing. And of course when the film came out, it really was great, because it had Feynman talking about the pleasure of finding things out and science, and I remember when he was talking about the beauty that he saw in a rose versus the beauty his artist friend Zorthian saw in a rose. That... I remember that being filmed and then I remember seeing it in the film. And it really kind of captured something wonderful about Feynman and shared it with a lot of other people. And that, I think, was kind of a turning point for Feynman, because I think it made him realise and I think it made other people realise that what he had to say was more than just to scientists. And so when he wrote that book with Ralph Leighton, that was a... that became sort of a follow-on to people who got interested in him through the Nova thing. But I've always felt like the Feynman that survives and is still alive and with us today was very much a collaborative creation of Feynman himself, but it never would have happened without Chris and Lottie making that film.
And it sort of pushed it over and caused him to stay alive in a way that influenced a lot more people. And I know that was very important to him, because when, toward the end of his life, he had cancer. And I would always go visit him in Pasadena and he'd always tell me funny stories. One time we were walking in the hills above Pasadena and he was telling me this funny story about how he had read his blood pressure charts and said that when his doctors came, he said they said, 'How are you feeling today?' And he was saying, 'Well, I feel sort of like my blood pressure is up about three points' and they said, 'That's amazing, Doctor Feynman. You know, most people can't actually tell their blood pressure.' You know, he was telling all these silly stories about what he was doing with his doctors. And they were funny stories. But in the course of it, he was also telling me, like, his condition and he was telling me that the cancer had come back and was kind of out of control and I was realising he was also telling me he was about to die. And I got kind of sad and quiet. We were walking along. And he said, 'What's the matter?' And of course with Dick you just always had to be truthful, so I said, 'I'm sad because I'm realising you're about to die.' And he said, 'Yes, that bugs me sometimes, too.' But he said, 'You know, but you realise that, even though you're going to die, a lot of the good stuff about you is in the stories you told or the stories that you created in other people's minds, and that lives on after you.' And so I feel pretty good about that. And so I always felt like that was really a great gift, not just to the rest of the world, but also to Dick, that they made those films and we still have him. And in many ways, he is very much still alive and still inspiring people and still influencing people. So I'm grateful for that.
W Daniel Hillis (b. 1956) is an American inventor, scientist, author and engineer. While doing his doctoral work at MIT under artificial intelligence pioneer, Marvin Minsky, he invented the concept of parallel computers, that is now the basis for most supercomputers. He also co-founded the famous parallel computing company, Thinking Machines, in 1983 which marked a new era in computing. In 1996, Hillis left MIT for California, where he spent time leading Disney's Imagineers. He developed new technologies and business strategies for Disney's theme parks, television, motion pictures, Internet and consumer product businesses. More recently, Hillis co-founded an engineering and design company, Applied Minds, and several start-ups, among them Applied Proteomics in San Diego, MetaWeb Technologies (acquired by Google) in San Francisco, and his current passion, Applied Invention in Cambridge, MA, which 'partners with clients to create innovative products and services'. He holds over 100 US patents, covering parallel computers, disk arrays, forgery prevention methods, and various electronic and mechanical devices (including a 10,000-year mechanical clock), and has recently moved into working on problems in medicine. In recognition of his work Hillis has won many awards, including the Dan David Prize.
Title: My memories of Richard Feynman
Listeners: Christopher Sykes George Dyson
Christopher Sykes is an independent documentary producer who has made a number of films about science and scientists for BBC TV, Channel Four, and PBS.
Tags: The Pleasure of Finding Things Out, Richard Feynman, Christopher Sykes
Duration: 4 minutes, 51 seconds
Date story recorded: October 2016
Date story went live: 05 July 2017