NEXT STORY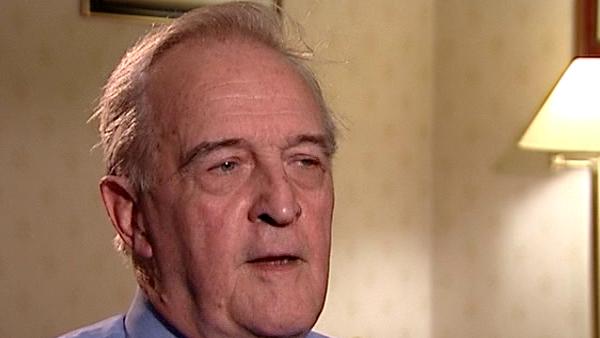 The Department of Medicine at Oxford: the overseas programmes in tropical medicine (Part 2)
Developing the overseas programmes in tropical medicine
David Weatherall
Scientist
1
2
3
4
I think the other important development in the Department of Medicine was the development of what I would call the Overseas Programmes. Because we'd been working a lot, and developed all these overseas ties with the various people in the haemoglobin field, but in 1978 I got called to a rather dingy hotel in London by a bigger than life chap called Kenneth Warren, from the Rockefeller Foundation, and he was developing something with the unlikely name of the Great Neglected Diseases of Mankind Group, and his idea was to bring scientists from different disciplines, either in the basic or clinical sciences who worked in areas related to tropical medicine, and just bung them in a room once or twice a year and let them talk to each other, and for this he would give us grant money for, actually it worked out for eight years. Not a lot, but very useful. And the at the first meeting in New York in '78, I bumped in, well, I was staying in the same hotel as Peter Williams, who was Director of the Wellcome, and he said he had a good bottle of scotch one night, and why didn't we throw some ideas around, and all he talked about was how to get tropical medicine, or as he liked to call it, medicine in the tropics, not just the, you know, the bug diseases and that, so on, but the effect of these on medicine in general. How to get this into the universities, because at the time it was only really developed in this country in the two big tropical schools? So, we thought it, what we would think about is developing a kind of partnership, so we got in an aeroplane with David Worrall, who had had a lot of experience in tropical medicine already, and was working in Oxford, and we went to several places and we - the first place we got to was Bangkok. Because they had had some connections with the Liverpool Tropical School, and I knew some of them, and we spent two days negotiating with the Thai's, very memorable for me because, have you ever, any of you ever tasted durian? Yes. Now there's somebody, there's somebody genetically engineering smell out of durian apparently, at the moment, but it's the great Asian delicacy, and it smells awful and it tastes to me like rotten banana, but the Thai's fed us this solidly for two days during this negotiation– it was awful. And in the end it looked as though something might happen, we might be able to develop a programme in Bangkok. We do go to other places. And when I left, I thought, well, let's try it, we'll be lucky if it lasts a year, and, because recently we had the 25th anniversary of the Oxford Bangkok Programme. It was very successful I think. David Worrell ran it for a while and then was joined by a young, one of our young graduates, Nick White, who subsequently has become one of the top malaria people globally. And they did some beautiful work on, particularly on the clinical management of malaria, proving that a lot of previous treatments were rubbish, and so on. And it's still going strong.
British Scientist Sir David Weatherall (1933-2018) was a world renowned expert on blood diseases, in particular thalassaemias, and used his expertise to help control and prevent these diseases in developing countries. He founded the Institute of Molecular Medicine at Oxford in 1989 and was knighted in 1987.
Title: Developing the overseas programmes in tropical medicine
Listeners: Marcus Pembrey
Marcus Pembrey, now Emeritus, was Professor of Paediatric Genetics at the Institute of Child Health, University College London and consultant clinical geneticist at Great Ormond Street Hospital for Children London. He is a visiting Professor at the University of Bristol UK, where he was the Director of Genetics within the Avon Longitudinal Study of Parents and Children until 2006. A past president of the European Society of Human Genetics, he is also the founding Chairman of the Progress Educational Trust.
Duration: 4 minutes, 23 seconds
Date story recorded: July 2007
Date story went live: 02 June 2008