NEXT STORY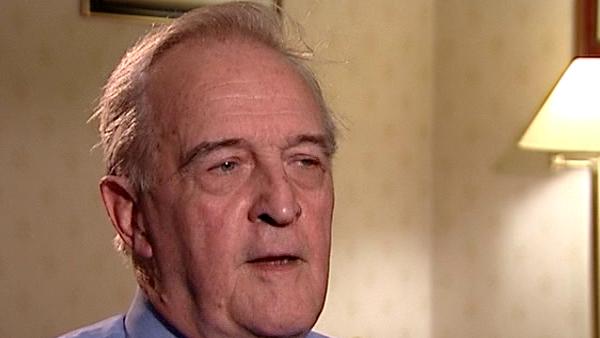 Army service (Part 1)
David Weatherall
Scientist
1
2
3
4
Sheehan was a remarkable man actually, and he, he, it was, worked out the post pituitary necrosis in pregnancy and to do that he wanted a great deal of autopsy material. I remember when I was doing my house jobs with him, and there was an old lady who was, had rather scanty body hair who was expiring and we let him know and he came and sat in the ward all night waiting, because he wanted his autopsy's very fresh, and the old dear let him down and recovered. She said to me afterwards- gosh it was a wonderful hospital; there was that wonderful white haired old man who sat up all night with me. I, I didn't have the courage to tell her why he was sitting there. And the clinical teaching was eccentric, and one of the most eccentric teachers of course was Cyril Clarke, who you know well. And I, I did Cyril's house job and it was an interesting time, because he'd just got fired by genetics, and we were, it was at ABO and duodenal ulcer, where the secretor status, so everybody was spitting into tubes and coming passed tubes around and, he was deep in the literature, and very kind of wired up about this, so even though you were doing a busy house job, you couldn't help getting some kind of feeling that genetics might be quite interesting at that time, and so I managed to get myself accepted as his house physician for six months, and it was a completely crazy six months, because clinically he was very eccentric. All he Weatherall final did when he did rounds really just was cross out anything I'd actually prescribed for a patient, because he said that he's been trained by a chap at Guy's who claimed that he'd only used two drugs in his life, one was morphine and one was sodium bicarbonate, and you know Cyril had this lovely stammer. When I knew him he wasn't using mmuch bicarbonate. So he was a bit of a therapeutic nihilist actually, but certainly it was that, and when I, when I, because when you did house jobs in that time, you were expecting your call up papers, because of national service, and mine never came, for some reason. So I thought it, you know, be a bit kind of pompous for me to write and remind them, so I didn't, and a job came up as a senior house officer up in Bootle at the old Stanley Hospital, so I applied for it and got it, and they told me to have, we could have a thrash at their membership exam in the first year. Anyway, right, halfway through the first year the call up papers came and so, the- I had to go furiously for this exam, and in fact finished the membership on the way to the army at Crookham, literally on the same day, and that was the beginning of the Far East.
British Scientist Sir David Weatherall (1933-2018) was a world renowned expert on blood diseases, in particular thalassaemias, and used his expertise to help control and prevent these diseases in developing countries. He founded the Institute of Molecular Medicine at Oxford in 1989 and was knighted in 1987.
Title: Medical school (Part 3)
Listeners: Marcus Pembrey
Marcus Pembrey, now Emeritus, was Professor of Paediatric Genetics at the Institute of Child Health, University College London and consultant clinical geneticist at Great Ormond Street Hospital for Children London. He is a visiting Professor at the University of Bristol UK, where he was the Director of Genetics within the Avon Longitudinal Study of Parents and Children until 2006. A past president of the European Society of Human Genetics, he is also the founding Chairman of the Progress Educational Trust.
Duration: 3 minutes, 35 seconds
Date story recorded: July 2007
Date story went live: 02 June 2008