NEXT STORY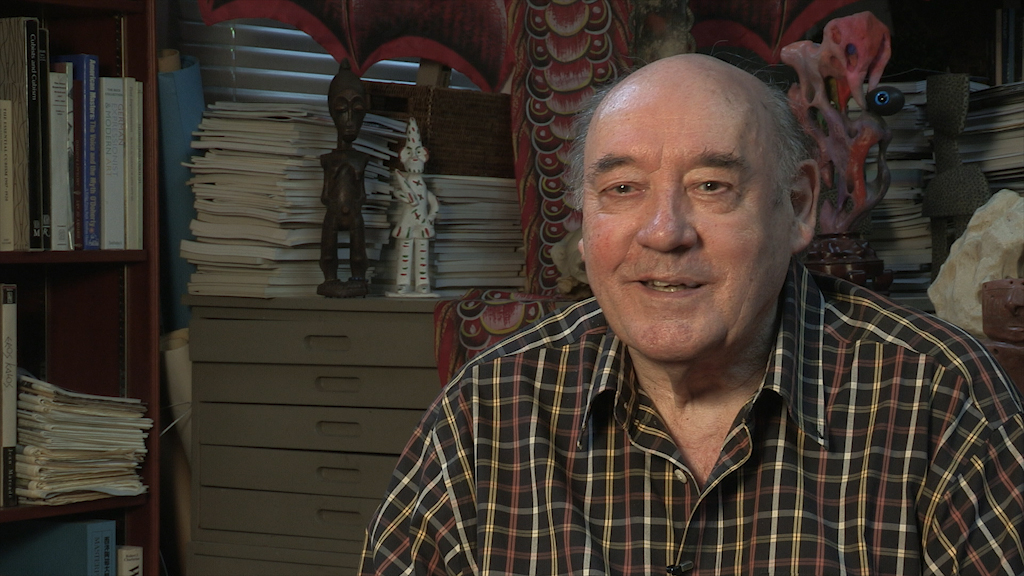 Human beings - just another species of animal?
A case of mistaken identity
1
2
3
4
Before I come onto The Naked Ape, many, many years later I discovered why the Russians thought I was a spy. There was a very good reason for it and there was a book published, a biography of a friend of mine called Maxwell Knight. Max Knight was a naturalist and he and I used to do programmes together for the BBC and... called The Naturalist and Nature Parliament, and we did... and I was very fond of Max. He... he specialised in animal pets and keeping animals as pets and so on, and he was an avuncular, friendly bloke. I didn't know much about him other than that he loved animals.
Anyway, a book was published, a biography of Max Knight, about 20 or 30 years later, this was, and it was the title of the book that riveted me because it said – biography of Max Knight – and the title was, The Man Who Was M. And it turned out that Ian Fleming – I knew Ian Fleming and he was a... he was a joker, he loved teasing people – and he took the M from Max Knight's name and gave it to James Bond's boss. So James Bond's boss was M. And M was Max Knight and unknown to me, Max Knight was head of counterespionage and I was his cover. I mean, he did all these natural history things so that he had a sort of popular life. And he wrote little books about... you can buy a book by Max Knight about keeping pets. And this is the man who was sending spies off to be killed or to kill people. He was... he was James Bond's boss. So no wonder... no wonder the Russians thought I was a spy because they knew that I was a... one of Max's friends and so they automatically assumed that I was one of his boys. So 30 years after it happened, I discovered why. Because I thought at the time it was a bit odd and now I know the reason why.
Ian Fleming was a fascinating man. I was very fond of him. He was very much James Bond himself. He... when he snapped his cigarette case shut, it was like a rifle... like a gun going off. It would... you know and he had a real presence about him. All he wanted to talk to me about were his hummingbirds. He was fascinated by the hummingbirds in his house in the Caribbean and we had to spend a long time discussing those. And of course his other joke had been a friend of his in the Caribbean, who had written a book about the birds of the West Indies, was an ornithologist called James Bond. And he pinched his friend's name for his spy. And poor old... the real James Bond would go into a shop and order something and they'd say, 'Name?' And he'd say, 'Bond, James Bond'. They'd say, 'Yes, okay, yes, what's your name?' And he said, 'No, no, I'm James Bond'. They'd say, 'Yes, yes, yes'. Anyway, the poor chap – I don't think he ever forgave Ian Fleming for that. You know, it was a terrible thing to do to a friend really.
But, of course, Ian... I don't think, imagined that his books would ever be as successful as they were. He and I had the same publisher and his publisher didn't like the books at all. Old Jonathan Cape, who was still alive in those days, he thought they were terrible books, but his staff persuaded him to publish them because they were going to make money and the company needed some money so he gave in, but he didn't like them at all and didn't like Ian Fleming. Because the early James Bond novels were fairly sadistic, actually. There was a lot of cruelty in them and this didn't appeal to Jonathan Cape.
Born in Wiltshire, UK in 1928, Desmond Morris had a strong interest in natural history from his boyhood. Later, as an undergraduate, he studied zoology, and after obtaining a First Class Honours Degree from the University of Birmingham, he moved to the Oxford University Zoology Department where he began his research into animal behaviour for his doctorate thesis. In 1957, having moved to London, Morris famously organised an exhibition at the ICA of art work created by Congo the chimpanzee. Morris's engagement with the visual arts remains strong and he has often exhibited many of his own paintings since 1950 when his paintings went on show alongside those of the surrealist painter, Jean Miró. 1950 was also the year when Morris began his career in TV creating and presenting Zootime and Life in the Animal World. Soon after this, he began work on a book that has proved a huge best-seller, The Naked Ape. Focusing on human behaviour, it was the first in a series of books in which the author observes humans primarily as a species of animal. Today, Desmond Morris has lost none of his inquisitiveness and continues to observe and write about what he sees in the world around him.
Title: A case of mistaken identity
Listeners: Christopher Sykes
Christopher Sykes is an independent documentary producer who has made a number of films about science and scientists for BBC TV, Channel Four, and PBS.
Tags: Maxwell Knight, Ian Fleming, Jonathan Cape, James Bond
Duration: 4 minutes, 18 seconds
Date story recorded: June 2014
Date story went live: 06 November 2014