NEXT STORY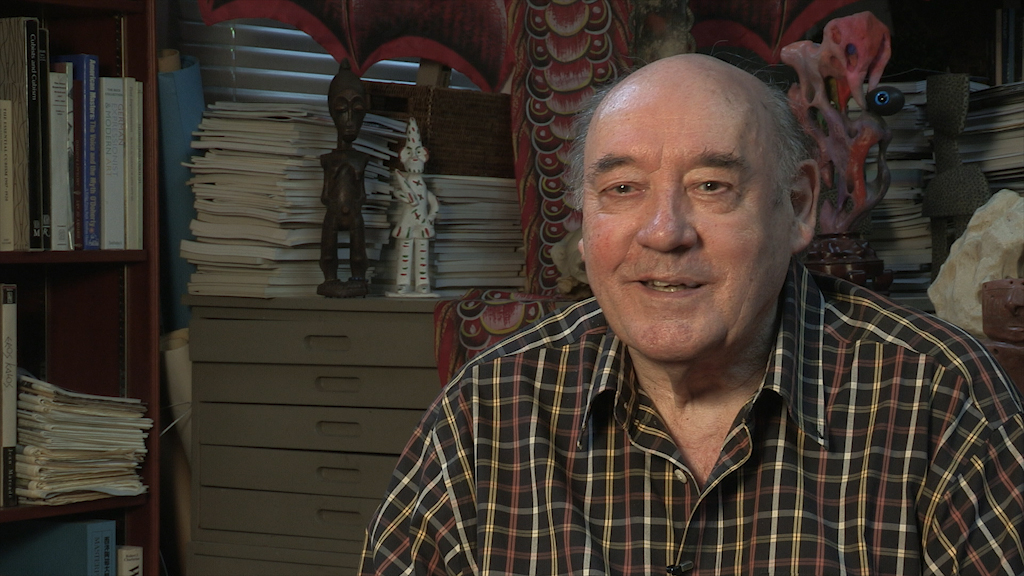 Building a human ethogram
1
2
3
4
One of the strangest things actually – this is a side-line – but one of the strangest things about appearing on television is that... and I was on television every week for 11 years and I had an audience, avid audience, of two million people. And so I would go to a restaurant in those days and people would say, 'Ooh look', they'd say, 'Hello, Desmond!' you know. And of course I didn't know them, but they knew me because they'd spent half-an-hour a week with me and I hadn't a clue who they were, of course. And I suddenly realised that the strange quality of television is that what it does is the people who appear on it sort of develop this huge tribe where they... which they don't know because everybody knows them. And I found it a bit oppressive to reach the point where, you know, I couldn't walk down the street or go into a restaurant without everybody saying, 'Hello'.
There was one famous occasion when my wife and I had been to the cinema and we went into a little restaurant called The... I think it was The Green Parrot or The Blue Parrot, in Camden Town. And it was... it was a fairly rough little restaurant, and we were in there and we were the only two people – it was late at night – we were the only two people having our supper. And a gang of Hell's Angels came in and they went over to the bar, and they'd got their flick knives and their black leather and everything else; they were looking very threatening. And I was a bit worried, you know, Ramona was young and very beautiful. And I thought, oh Lord, you know, we're in trouble here. I really thought, you know, we could be in serious trouble. And I saw them talking to one another and pointing across at us and I thought, oh God, we're in serious trouble. And then this gang of thugs came across to our table. I didn't know what to do. There was about eight of them, you know, and they really looked fierce and brutal in all their black leather with studs and things on it and one of them came up to me and said, 'Like your programme. The meal's on us'. And they walked out. I thought, what an extraordinary thing television is. They'd paid for our meal, bless them. It's just one of the little sort of incidents that would crop up then.
Born in Wiltshire, UK in 1928, Desmond Morris had a strong interest in natural history from his boyhood. Later, as an undergraduate, he studied zoology, and after obtaining a First Class Honours Degree from the University of Birmingham, he moved to the Oxford University Zoology Department where he began his research into animal behaviour for his doctorate thesis. In 1957, having moved to London, Morris famously organised an exhibition at the ICA of art work created by Congo the chimpanzee. Morris's engagement with the visual arts remains strong and he has often exhibited many of his own paintings since 1950 when his paintings went on show alongside those of the surrealist painter, Jean Miró. 1950 was also the year when Morris began his career in TV creating and presenting Zootime and Life in the Animal World. Soon after this, he began work on a book that has proved a huge best-seller, The Naked Ape. Focusing on human behaviour, it was the first in a series of books in which the author observes humans primarily as a species of animal. Today, Desmond Morris has lost none of his inquisitiveness and continues to observe and write about what he sees in the world around him.
Title: The price of fame
Listeners: Christopher Sykes
Christopher Sykes is an independent documentary producer who has made a number of films about science and scientists for BBC TV, Channel Four, and PBS.
Tags: television, celebrity, restaurant, Hell's Angels, popularity
Duration: 2 minutes, 42 seconds
Date story recorded: June 2014
Date story went live: 06 November 2014