NEXT STORY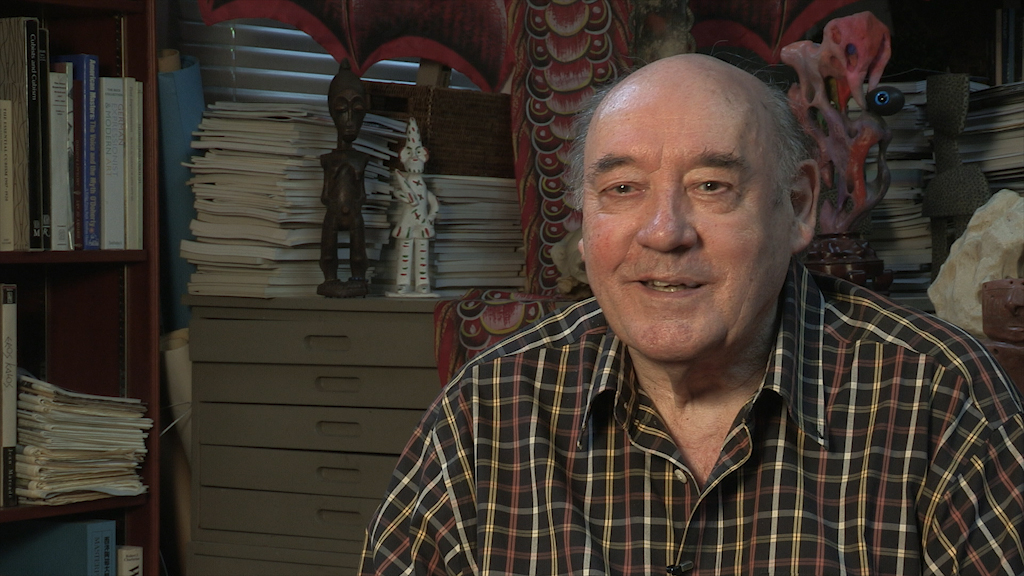 Why football is the most popular sport in the world
Manwatching – the most satisfying book I ever wrote
1
2
3
4
At this stage, body language was something that wasn't really known about, and wasn't a subject. And I decided to make it into a subject and I started work on this and I started to identify and name and classify all human actions; there were about 3000 of them. My publisher came out at one point and said, how are you getting on with... this is... because this was going to be a new book on human actions – how're you getting on? I said, I've reached the eyebrows. I always remember he said, 'Are you going up or down?' And I said, 'Down'. And at that point, he panicked and said, look, I need another book. You know, you will take a lifetime to do this encyclopaedia of human actions.
How right he was. I'm still working on it at 86. I'm still... I'm still collecting human actions and still building my human ethogram now, at this late age. But what I did do was say, look, I can simplify this down to a single volume and present it in a way which doesn't require me having to go through this huge encyclopaedia, but I will boil it down to one volume. And we were sitting in the square in Malta and I said, look, you see, this is what I'm going to talk about. You see that... see the way that person over there is leaning towards the other one? That lean is closer than you would expect an Englishman to lean because each culture has a certain distance between them and if you lean too close to an Englishman, he gets upset. If you don't lean close to an Arab, he gets upset because he thinks you're being offhand and rejecting him. So each culture requires a certain proximity. And I was talking like this and my publisher said, 'You know, you're just like a birdwatcher, looking at birds – only you're looking at people'. And I remember saying to him, 'Yes, you could call me a man-watcher'. And he said, 'That's it – Manwatching!' And I said, 'Well, that's too popular a title for me – I want this to be a dictionary of human...' And he said, 'No, no, no, no – you write a book called Manwatching'.
And I spent a long time researching this and eventually it became clear to me that I couldn't continue my research in Malta and Niko Tinbergen came out and persuaded me to return to Oxford. He said, you're doing this study now of human behaviour, come back and do it in my group in Oxford, and I did. I came back here – I'd been away for about five years – and our small son had been born out there in Malta and he was only five and so he started going to school here in Oxford. And we came back to Oxford and I bought this house that we're in now. I was only coming here for a few years. That was 40 years ago. I'm still here. Because Oxford's a very seductive city; it's got everything I want. And I never will leave now.
And back here in Oxford, I was back in the research department with Niko Tinbergen again, doing research now on human action patterns. And I became more and more involved with this and it took several more years and it wasn't until 1977 that Manwatching appeared. And when it did, it was a book that, actually, I liked. To me it was the more important book than The Naked Ape because it was all my own original view of human beings, and I studied all the different aspects of human action in it. And it was the first major... serious study of body language which today is taken for granted. People talk about body language all the time. You've... I was listening to a sports programme the other night and they said, oh, you can see from the player's body language... And I thought, ha, they're talking about the player's body language – this was something which I introduced in '77 in the book Manwatching. And it became for me, personally, the most satisfying book that I ever wrote.
And afterwards, I started to get interested in particular aspects of human behaviour.
Born in Wiltshire, UK in 1928, Desmond Morris had a strong interest in natural history from his boyhood. Later, as an undergraduate, he studied zoology, and after obtaining a First Class Honours Degree from the University of Birmingham, he moved to the Oxford University Zoology Department where he began his research into animal behaviour for his doctorate thesis. In 1957, having moved to London, Morris famously organised an exhibition at the ICA of art work created by Congo the chimpanzee. Morris's engagement with the visual arts remains strong and he has often exhibited many of his own paintings since 1950 when his paintings went on show alongside those of the surrealist painter, Jean Miró. 1950 was also the year when Morris began his career in TV creating and presenting Zootime and Life in the Animal World. Soon after this, he began work on a book that has proved a huge best-seller, The Naked Ape. Focusing on human behaviour, it was the first in a series of books in which the author observes humans primarily as a species of animal. Today, Desmond Morris has lost none of his inquisitiveness and continues to observe and write about what he sees in the world around him.
Title: "Manwatching" – the most satisfying book I ever wrote
Listeners: Christopher Sykes
Christopher Sykes is an independent documentary producer who has made a number of films about science and scientists for BBC TV, Channel Four, and PBS.
Tags: Manwatching
Duration: 4 minutes, 38 seconds
Date story recorded: June 2014
Date story went live: 06 November 2014