NEXT STORY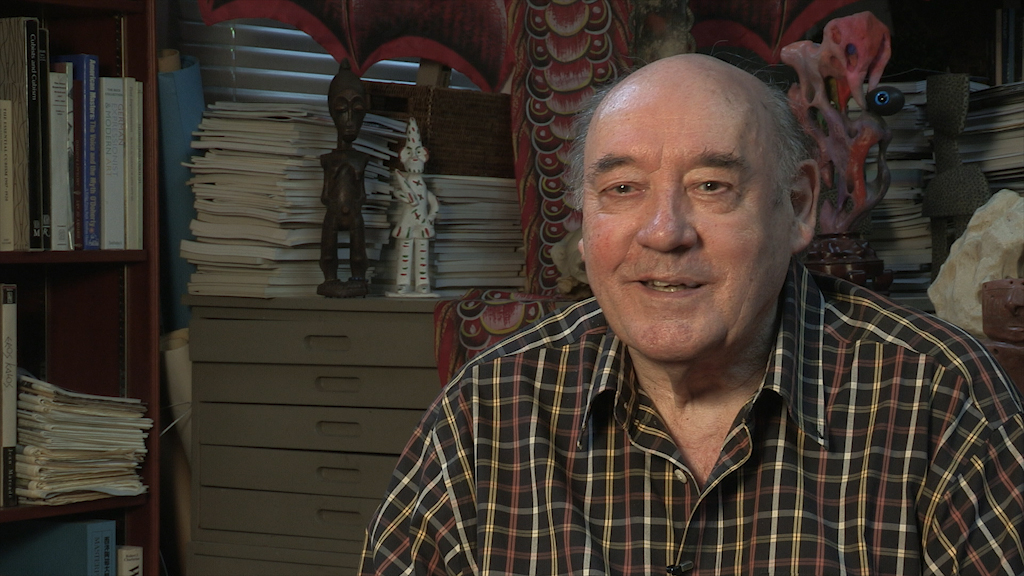 Colour-coding patients
Living by my wits in the army
1
2
3
4
When the war ended, to my horror I got conscripted into the army. And one thing I really hated was warfare, of course, because of my father's death and it was the last thing in the world I wanted was to be in the army, but conscription was still going on after the war. So there I was, in the one place I didn't want to be, being trained to use a fixed bayonet to disembowel somebody, how to use a machine gun to mow people down and all these other minor accomplishments that a young soldier is supposed to pursue, finding the whole thing thoroughly objectionable. But it did two things for me. It made me physically incredibly fit – all those sort of forced marches in full kit and drilling up and down on the parade ground – I became physically incredibly fit, as fit as I've ever been in my life, and I think that did my body a bit of good.
I also developed cunning because you had to figure out how to survive. And I was always getting into trouble. I was very bad at making my bed up. You had bed inspections when you had to put all your kit very neatly on your bed and the officers would come round and would... you'd get into trouble if you had a lumpy bed. Mine was always lumpy and I was always getting into trouble. One of the things we had to do was to have our lockers open and make sure everything inside the locker was very neat. And I noticed that other soldiers had pictures of their mother or their sister or girlfriend in their lockers.
Now at this time, it so happened that a girlfriend of mine was a young actress called Diana Dors, and Diana had a particularly voluptuous body. And I wrote to her and I said, look, Diana, I need your help. I want some of your best pinups – your sexiest pinups – to get me out of trouble with my lumpy bed. She said, 'What do you mean, lumpy bed?' Anyway, that's another story, but... so I got these pinups and I pinned them in my locker and the next time a... one of these officers came round to inspect, he raised his cane to the I-am-about-to-give-you-a-bad-mark, sort of, position – like this, and then he saw these pictures of Diana and went over and peered at them and forgot all about my lumpy bed. So Diana was what in zoological terms we call a distraction display.
I'd been studying distraction displays in animals and I applied that to the army and it worked. And I thought, you know, you've got to use your wits. And I noticed some men having a smoke outside a building. I said, what are they doing – why aren't they drilling like the rest of us? Oh, they've applied for a transfer. So I thought, aha! So then every time I arrived at an army camp, I would apply for a transfer immediately and would be outside the normal routine. I kept getting transferred from one camp to another in this way and it got me out of a lot of trouble. So I was learning – what the army did was it taught me a bit of low cunning and how to manipulate situations.
Born in Wiltshire, UK in 1928, Desmond Morris had a strong interest in natural history from his boyhood. Later, as an undergraduate, he studied zoology, and after obtaining a First Class Honours Degree from the University of Birmingham, he moved to the Oxford University Zoology Department where he began his research into animal behaviour for his doctorate thesis. In 1957, having moved to London, Morris famously organised an exhibition at the ICA of art work created by Congo the chimpanzee. Morris's engagement with the visual arts remains strong and he has often exhibited many of his own paintings since 1950 when his paintings went on show alongside those of the surrealist painter, Jean Miró. 1950 was also the year when Morris began his career in TV creating and presenting Zootime and Life in the Animal World. Soon after this, he began work on a book that has proved a huge best-seller, The Naked Ape. Focusing on human behaviour, it was the first in a series of books in which the author observes humans primarily as a species of animal. Today, Desmond Morris has lost none of his inquisitiveness and continues to observe and write about what he sees in the world around him.
Title: Living by my wits in the army
Listeners: Christopher Sykes
Christopher Sykes is an independent documentary producer who has made a number of films about science and scientists for BBC TV, Channel Four, and PBS.
Tags: Diana Dors
Duration: 3 minutes, 26 seconds
Date story recorded: June 2014
Date story went live: 06 November 2014