NEXT STORY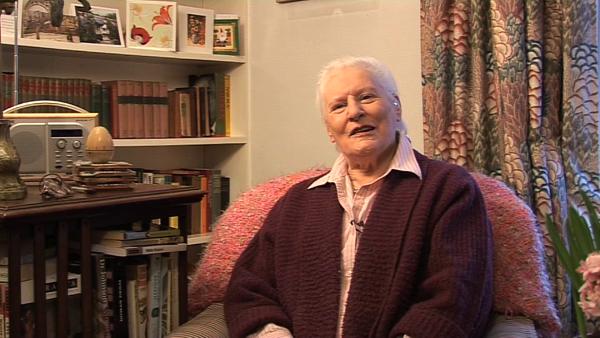 Pornography is boring
1
...
4
5
6
7
8
I have to say that I've now reached the point when I can hardly bear it to be mentioned. But of course, everyone, of course, when they're reviewing the book, when they interview me, has come back to the sex thing. And so I seem to have talked about it forever. I talked myself out about it. So that I don't quite know what to say. What sort of thing do you want to know?
[Q] Well, that's a bloody good question, isn't it?
Yes
Well, um…
I mean, yes, I did enjoy making love. And yes, I did, because I'd had a very bad blow when I was young, as far as being romantically in love was concerned, so that in a way… in a way, my self-confidence had been shattered, but not… it was funny. I had a basic kind of self-confidence that endured, which was as a result of having had a sort of snobbish upbringing. You know, you've been brought up in an English middle-class country gentry, who do quite, or did in those days, quite firmly believe that they were best kind of people in the world indeed, you know. Perhaps lords were a bit better, but mostly, I mean even lords were sometimes a bit, sort of, showy. So that you were terribly smug, basically, right from the beginning. And even then, when you grew up, you began to see through that and think, what an awful attitude it was, you nevertheless had gained from it a sort of very strong basic self-confidence. And that, of course, I suppose, I still kept. But my sexual self-confidence was completely wrecked when the man I was going to marry vanished out of my life and married somebody else.
And as a result… I mean I went through two years of just real blank misery. And then I did… reached a stage when I cheered myself up with affairs. I fell in love again, of course, but that was also unfortunate. And then I discovered, what I think I did, was that whenever I did seriously fall in love, it was doomed. And I think one… I think there was something very messy going on there. I think I had begun, by that time, to equate loving with pain, so that I sort of took it for granted that someone who was going to… was either married or was obviously not going to be in love with me, you know, I would hurl myself into love with them, in a dreadful sort of way. It was very painful. Three times, it happened.
And so it was better just to have funny and nice, enjoyable, unimportant affairs, which was what I settled for, for a long time. And which did make life much more fun. And quite… it got one through a lot of years, happily, considering that I was also doing, at the same time, a very, very, very interesting job. So that I can't say that all those years that I was unhappy. I wasn't. And in the end, I got myself out of that situation, not deliberately, but when I wrote my first book. When my first book happened to me, which is what happened. I mean, I didn't sit down and say, 'I'm going to write this book', it just happened to me, and which was a full account, as full as I could make it and as accurate as I could make it, of the original sad affair. After which I felt fine. I got rid of it completely. It was a most extraordinary therapeutic exercise. So that until when I was 43, I met my old friend Barry and started what I thought, again, was going to be just a cheerful, frivolous affair, but turned out that we liked each other very much and it went on and on and on and on for years. Because we suited each other very well. It was never very romantic. I mean, at no point did we feel madly in love with each other, but we did love each other. And that was lovely. That was… you know, I was extremely happy for a long, long time.
[Q] Well, I didn't know what I wanted to know, but now I do know, you just told me all that. But so… but you don't miss it?
Well, no. It's like drink or anything else. I don't miss it. I don't miss it. I think that women are better at recognising that it's finished in their lives than men are. I've know a lot of cases of men… not with my own friends, but I've seen a lot of cases, with poor old men desperately trying to go on persuading themselves that they were active sexual beings, when they really ought to have given it up, because they weren't. And what they were fussing about, I don't know, but they just couldn't give up the idea of themselves as being sexual, whereas women can, I think, much more easily. Or I could, anyway. I mean, it didn't worry me, finally, giving up. I liked it, in a way, because it sort of frees you to think of all kinds of other things.
Diana Athill (1917-2019) was a British literary editor whose publishing career began when she helped André Deutsch establish his company. She worked with many notable writers, namely Philip Roth, Simone de Beauvoir, Jean Rhys and VS Naipaul. Following the publication of her memoirs, she came to be hailed as an author in her own right.
Title: Sexual self-confidence
Listeners: Christopher Sykes
Christopher Sykes is a London-based television producer and director who has made a number of documentary films for BBC TV, Channel 4 and PBS.
Tags: sex, self-confidence, love, happiness
Duration: 6 minutes, 11 seconds
Date story recorded: January 2008
Date story went live: 23 December 2008