NEXT STORY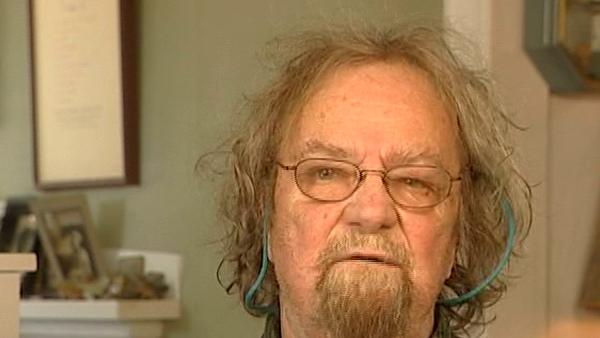 My love of teaching
Getting a teaching job at the University of Michigan
1
2
3
4
5
6
...
12
The fact that I had the two books - mostly my book of poems, but also that anthology - meant that I could get a job without a PhD. It was at a time when the universities were each deciding it ought to have one poet in the English Department - it was a big department - they were all PhDs - there might be a fiction writer and a poet. It was before the explosion of creative writing, and graduate degrees in creative writing. There was only one place, Iowa, that was doing the MFA with the writers workshop at that time, but most colleges put in creative writing courses, optional courses, to take mostly by the approval of the instructor looking at your work, so they wanted somebody to do that. But I actually... and I'd looked around for jobs, and I was offered instructorships - that was the lowest level of hiring teachers and it was common at that time, when you had a PhD, your first job was as an instructor, then an assistant professor, and then if you made associate professor you had tenure. Well I was offered instructorships at Harvard, and Yale, and Brown, and Dartmouth, all of the Ivy League, but something in me wanted to get out of the Ivy League - I didn't want to hang around Harvard another three years. I think I was probably aware of the cleverness, the intellectuality, and I wasn't... I really wasn't that kind of a poet. I used to say that in the ambience at Harvard, it was maybe more important to write a scathing essay in the Partisan Review than it was to write a poem, and I didn't feel that way, and I was afraid I'd be pulled into feeling that way if I let myself stay there. And I also felt that I wanted to get out of the East, I'd been in the East my whole life, except for Oxford and one year at California. So I looked around. At first, they were all Eastern offers, and then, rather late along in the job hunt time, a... a friend of mine who was the son of a Dean at Michigan, went out to Michigan for Christmas, and talked to his father, talked to the department - I was looking for a job, and Michigan started to pursue me, and they offered me an assistant professorship. They invited me out... it was a big deal to hire somebody without a graduate degree... it was very... it was not done, and it's not done at Michigan and many places, and to hire someone with just books, and so on, so they made a kind of production of it. They flew me out to give a lecture, and I think it's the last time I ever wrote a lecture down and read it - I've been winging it ever since, but... I can't remember what it was about - but I came out and gave a lecture to the English Department. And when I arrived I had lunch with the executive committee of the whole college, who were you know physicists, and logicians and so on, as well as people in the humanities, and I had dinner with the... or supper with the executive committee of the English Department - gave my lecture, and the next morning before breakfast, the chairman, who was an old autocrat, called me up and offered me the job. And, so, I guess I flew home and talked to my wife about it, and we... I took the job. And going out to Michigan was really just what I wanted - it got me away from everything I was used to - it's a big amorphous university, with excellent faculty and some excellent students, and oh, they have 40,000 students, but that's... that's counting nursing school and law school, and med school, and everything - there were a hell of a lot in the college which is what I was teaching in.
The 14th US Poet Laureate Donald Hall (1928-2018) was educated at Phillips Exeter Academy, then earned a bachelor's degree from Harvard in 1951 and a BLitt, from Oxford in 1953. He published many essays and anthologies of both poetry and prose including String too Short to be Saved: Recollections of Summers on a New England Farm, White Apples and the Taste of Stone, Without: Poems, and Ox-Cart Man, a children's book which won the Caldecott Medal. Hall was editor of the magazine Oxford Poetry, literary editor of Isis, editor of New Poems, and poetry editor of The Paris Review. He won many awards, including two Guggenheim Fellowships and a Robert Frost Medal. At the end of his first Oxford year, he also won the university's Newdigate Prize, awarded for his poem Exile.
Title: Getting a teaching job at the University of Michigan
Listeners: Kendel Currier
Kendel Currier started working for Donald Hall in August of 1994 as his correspondence typist. Later she took on his manuscript typing as well, and in October of 1998 moved 100 meters down the road from Donald and became his personal assistant, adding many various new tasks to her work. As well as working for Donald for the last 10 and-a-half years, Donald Hall and Kendel Currier share a set of great (or for Kendel great-great) grandparents, making them distant cousins and part of a similar New Hampshire heritage.
Tags: University of Iowa, MFA, Harvard University, Partisan Review, University of Oxford, California, Michigan, Christmas, English Department, University of Michigan, Yale University, Brown University, Dartmouth College, Ivy League
Duration: 4 minutes, 16 seconds
Date story recorded: January 2005
Date story went live: 24 January 2008