NEXT STORY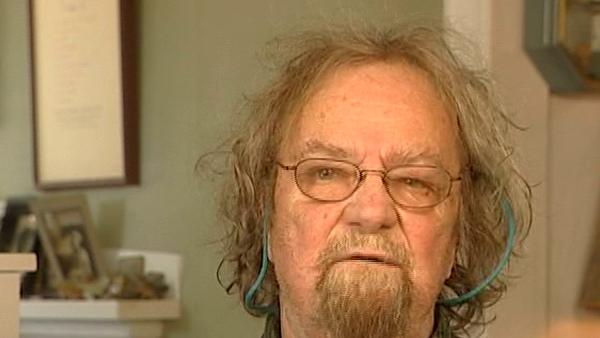 Getting the money together to go to England: meeting Henry Moore
Going to England for a year
1
...
3
4
5
6
7
...
12
I wanted to go back to England. I had so many English friends, I loved Oxford, and Kathleen Raine came to visit, reading her poems at the University of Michigan, and oh, by the way, I took her to the Ford plant. Kathleen Raine was the world's greatest luddite - machines, you know - the absolute devil. So I took her to the huge, many acre factory of the Ford plant - pound, pound, grease, grease - and she was in heaven... she was in heaven because she was in hell, she was seeing hell right full front. And I enjoyed her a lot, and I said that we were thinking about going over to England next year, and she said, 'I know the most beautiful house in England in the most beautiful village in England, and it's for rent'. A friend of hers was Margaret Bottrall, who had been married to the crummy English poet Ronald Bottrall, one of Leavi's favorites - they were divorced. They had a house in Thaxted, a village called Thaxted, which is about 30 miles from London, 15 miles from Cambridge. I didn't want to go back to Oxford directly - it was too close - I wanted to go somewhere else, but the idea of living in the country - this was a village surrounded by sugar beets, and it was 2000 souls- quite isolated - six pubs and it was wonderful in 1959. So I, with my wife's agreement, which was wonderful, and with a new baby coming, I took leave without pay, and $2000 in my pocket, and went off to live in England for a year, to live in this village in a 15th century house... the... it was called The Priory, and it had a two storey, well, second and third storey medieval hall- with Jacobean wall paintings down one whole wall, and with you know, a newal post which was Georgian, and it also advertised itself as having central heating, which was very funny. There was a coke burner in the kitchen which gave some heat. There was a coal burner in the ping pong room- it was always too cold to play ping pong, and it fed a radiator up in the music room, upstairs, and that was the central heating. There were coal fire places in all of the rooms, so I had four or five fires going in that house half the time. My daughter Phillipa was born in Ann Arbor in June, and then in August we went over on the Liberté- oh, those first trips were always by ocean liner not by airplane - they were much cheaper, and we'd take trunks, and we went and arrived at The Priory, and my two kids and my wife all had colds, and they were exhausted and they went to bed, and I walked out the front door, and this was a great medieval street, with a whole lot of houses connecting everywhere, and a house connecting to the left of my Priory, was a pub, and I walked into it, and as I walked in a cheerful voice says, 'What'll you have?' And I was bought a pint - I thought, you know he recognizes me - he thinks that I'm somebody that I'm not... no, he could tell by the way I walked that I was a yank, you know. There were some yanks who lived in town who worked at an air base - they were the more adventurous yanks - the rest of them lived on the air base, of course, so the ones in town were fun really, but there were only two other American families there. And we got to know everybody in town, you know. The vicar was a communist, famously a communist, and despised of his bishop- his name was Jack Putteral- Father Jack Putteral. His father-in-law had been the original red vicar, who was red before the Soviet Union existed, and flew the red flag from the top of the church. It was called a cathedral of Essex, but it wasn't a cathedral, it was a huge medieval church which was right above us on the hill, and very beautiful, and with marvelous stone and wood carvings in it. I went to church every Sunday to hear the singing and the procession. The bishop was not only a Communist, he was so high that only dogs could hear him. He had Greek in the prayer service- the- he was much pre-prayer book- I mean, he didn't like the prayer book- it was too modern, and there were gown people swinging sensors and crosses everywhere- great processions, and then a little fifteen minute homily out of The Daily Worker- praise of some- some rich guy gave him money one time in the thirties to go to the Soviet Union and get it out of his system- he adored it, he loved all those anti- religious museums with their wonderful relics, and so on, and Jack was wonderful- he was a darling man- he was a scamp- I mean he loved getting away with things, and a messy slob. He taught violin or any other instrument to all the kids in town, except the Tories would cross the street when he came walking- I've seen it happen. He taught me bell-ringing- later I became a bell-ringer there. It was a wonderful year, and it was a wonderful year partly because we had the darling daughter. Phillipa had been born in June, and we doted on her together- my wife and I, and Andrew went at the age of, I guess he was five, he went to the village school, and came home saying things like- Coo, I ain't got me little metal bottle, and there was a curious, you know, Essex- Cockney- I ain't got me little metal bottle, and- dad, they say I'm a yank- I'm not, am I dad? I don't think he had too happy a time in school really.
The 14th US Poet Laureate Donald Hall (1928-2018) was educated at Phillips Exeter Academy, then earned a bachelor's degree from Harvard in 1951 and a BLitt, from Oxford in 1953. He published many essays and anthologies of both poetry and prose including String too Short to be Saved: Recollections of Summers on a New England Farm, White Apples and the Taste of Stone, Without: Poems, and Ox-Cart Man, a children's book which won the Caldecott Medal. Hall was editor of the magazine Oxford Poetry, literary editor of Isis, editor of New Poems, and poetry editor of The Paris Review. He won many awards, including two Guggenheim Fellowships and a Robert Frost Medal. At the end of his first Oxford year, he also won the university's Newdigate Prize, awarded for his poem Exile.
Title: Going to England for a year
Listeners: Kendel Currier
Kendel Currier started working for Donald Hall in August of 1994 as his correspondence typist. Later she took on his manuscript typing as well, and in October of 1998 moved 100 meters down the road from Donald and became his personal assistant, adding many various new tasks to her work. As well as working for Donald for the last 10 and-a-half years, Donald Hall and Kendel Currier share a set of great (or for Kendel great-great) grandparents, making them distant cousins and part of a similar New Hampshire heritage.
Tags: University of Michigan, Ford, England, Thaxted, London, Cambridge, Oxford, The Priory, Georgian, Ann Arbor, Liberte, American, Yanks, Soviet Union, Kathleen Raine, Margaret Bottrall, Ronald Bottrall, Leavi, Jack Putteral
Duration: 6 minutes, 56 seconds
Date story recorded: January 2005
Date story went live: 24 January 2008