NEXT STORY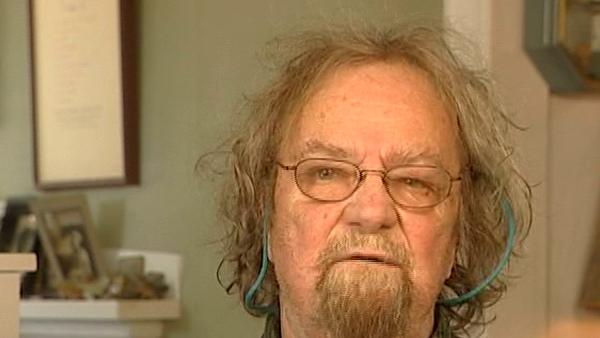 Getting to know Jane Kenyon
Peaking too soon and changes in university life
1
...
4
5
6
7
8
...
12
I began to be more ignored - I had... oh, Richard Nixon one point when he lost elections, said a famous line, 'I... we peaked too soon', and so I... I think I peaked too soon with Exiles and Marriages - with that first book of poems. And maybe I peaked also in my ambition, and cleverness, and arrogance, or something, as well as in public response. I certainly had too much praise for an inferior book, but now I would bring out books and they'd be little noticed, and little reviewed, and... well, when I look at them now in retrospect, I don't mean to say that a vast injustice was made. I think that the third book, the Roof of Tiger Lilies, where oh... The Long River and some of the other more expression... expressionist poems came out, I think that was ignored and had bad luck, but subsequent books were perhaps just not good enough. That is when, at the end of this period, oh - several things happened - one more negative thing. I had taught for about 10 years, and I had loved it, and I continued to love the classroom, I never stopped. But the university began to change, and it began to be more oppressive as an institution. I met lots of people, it seems to me, who like their classes, but don't like the structure, the administration and so on, and they weren't particular administrators, or particular things they did, everything was numerical. They talked about students as if they were turning out, you know, Ford cars down at the Ford plant, and every decision seemed to be taken for financial reasons from the university as a whole. When I had been... first a teacher... every class was... every student body year was bigger than the last one. People were being hired all the time, few people were being fired. Then there were more teachers than there were jobs, and the competition for those jobs, and the... the backbiting and the nastiness, not directed at me - I had tenure early - I had tenure after just a few years, was very unpleasant in the corridor. I got to stay away from the... on the English Department coffee room, and so on. I didn't want to hang around there. I always wanted to go home and get to work instead. But the English Department meetings became kind of excruciating. I've always disliked all meetings of anything. I hate poets meetings. I hate everything... all meetings, but the English Department meetings became factionalised, and... people standing up bursting into tears... one sweet man, kinda dumb, and he... he knew literature very well, factually, and parts of it with great sensitivity, but he was naïve to the point of stupidity sometimes. He stood up, and when people were crying and yelling, and said, 'Oh let us all be good Christians together'. You know about one-third of us were Jewish. He didn't notice apparently, you know. He went home and had a heart attack and died. He was a sweet man, naïve... that's a bizarre story, but the other things were kind of sordid in their factionalism and so on. So although it did not color my feeling about the classes and students, I certainly felt less happy with the institution, and at the same time I'd been there long enough so that they wanted me to be on committees more, and even to run committees, and so on, and that was unpleasant. But I thought I would stay teaching at the University of Michigan until I retired. I didn't particularly want to go anywhere else, I didn't think anywhere else would be better, I guess, but I was... I was timid about the possibility of making a living by freelancing until a certain point.
The 14th US Poet Laureate Donald Hall (1928-2018) was educated at Phillips Exeter Academy, then earned a bachelor's degree from Harvard in 1951 and a BLitt, from Oxford in 1953. He published many essays and anthologies of both poetry and prose including String too Short to be Saved: Recollections of Summers on a New England Farm, White Apples and the Taste of Stone, Without: Poems, and Ox-Cart Man, a children's book which won the Caldecott Medal. Hall was editor of the magazine Oxford Poetry, literary editor of Isis, editor of New Poems, and poetry editor of The Paris Review. He won many awards, including two Guggenheim Fellowships and a Robert Frost Medal. At the end of his first Oxford year, he also won the university's Newdigate Prize, awarded for his poem Exile.
Title: Peaking too soon and changes in university life
Listeners: Kendel Currier
Kendel Currier started working for Donald Hall in August of 1994 as his correspondence typist. Later she took on his manuscript typing as well, and in October of 1998 moved 100 meters down the road from Donald and became his personal assistant, adding many various new tasks to her work. As well as working for Donald for the last 10 and-a-half years, Donald Hall and Kendel Currier share a set of great (or for Kendel great-great) grandparents, making them distant cousins and part of a similar New Hampshire heritage.
Tags: Exiles and Marriages, A Roof of Tiger Lilies, The Long River, University of Michigan, Richard Nixon
Duration: 4 minutes, 55 seconds
Date story recorded: January 2005
Date story went live: 24 January 2008