NEXT STORY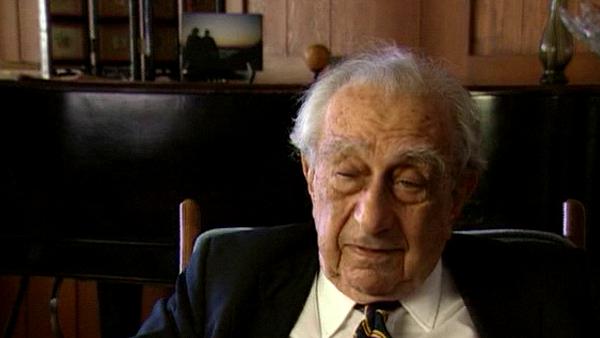 Reasons for working on the hydrogen bomb while others wouldn't
Involving John Wheeler in the project
1
...
8
9
10
11
12
...
15
What developed then I do not know. I know the results, but how they could have come about I do not know. As Bethe and I left Oppenheimer's office, Bethe said to me- I am still planning to come to Los Alamos. You should be satisfied. And I was. Within a week I heard that he changed his mind: he was not coming. I believe that the situation implied, and I accepted the implication, that the work had to be done, and I better not run around and ask others to do it. I should take care of it as best I could myself. One of my not so close friends reacted differently - Johnny Wheeler, He and I had met as Rockefeller Fellows in Copenhagen. He worked with Bohr, showing some of the difficulties, the need to separate isotopes in order to get anywhere with the atomic bomb. He was in France on leave of absence, doing some special physics there that he enjoyed. I wrote to him, he wrote back- You seem to be alone doing that. I'd be delighted to come back. And did. Showed up in Los Alamos after we had started on the President's recommendation to do a little more and indeed, Bradbury's contribution was that he said- We have to work our own people harder. We shall work on Saturdays and I will raise everybody's salary by 20% for working six days a week rather than five. Johnny Wheeler arrived. We talked about it - well, I tried to talk about it - about the whole situation and Johnny was not talking, he was very, very sleepy. Next morning I saw him and then he said- Well, you know, Edward, when I went to sleep last night, there was a Bible next to my bed and I opened it and you know what I found? Six days shall thou labor. Well he did. He brought others who did and he was a very, very great help. In the meantime things were going on in Washington. I got an invitation from an important senator, Brian McBain. He was chairman of a committee that kept watch on the atomic developments.
The late Hungarian-American physicist Edward Teller helped to develop the atomic bomb and provided the theoretical framework for the hydrogen bomb. During his long and sometimes controversial career he was a staunch advocate of nuclear power and also of a strong defence policy, calling for the development of advanced thermonuclear weapons.
Title: Involving John Wheeler in the project
Listeners: John H. Nuckolls
John H. Nuckolls was Director of the Lawrence Livermore National Laboratory from 1988 to 1994. He joined the Laboratory in 1955, 3 years after its establishment, with a masters degree in physics from Columbia. He rose to become the Laboratory's Associate Director for Physics before his appointment as Director in 1988.

Nuckolls, a laser fusion and nuclear weapons physicist, helped pioneer the use of computers to understand and simulate physics phenomena at extremes of temperature, density and short time scales. He is internationally recognised for his work in the development and control of nuclear explosions and as a pioneer in the development of laser fusion.
Duration: 4 minutes, 36 seconds
Date story recorded: June 1996
Date story went live: 24 January 2008