NEXT STORY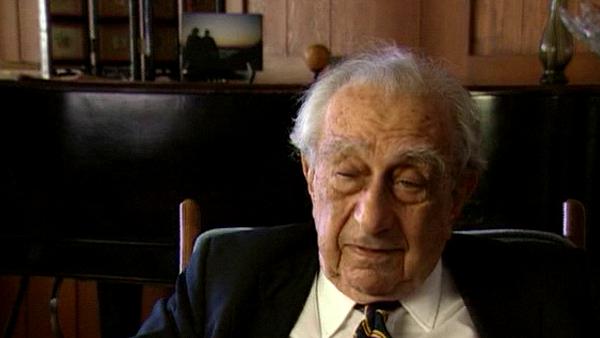 The Pre-mortem and Post-mortem committees
Attempts to make nuclear explosives more effective
1
...
11
12
13
14
15
Back at Livermore we continued to look at a variety of problems: how nuclear explosives can be made more effective by making more kinds of them. And at first our only real success was to get people like Harold Brown, Johnny Foster, John Nuckolls more and more interested in the various things that we could do and at the beginning we produced remarp- remarkable record of lack of success. Our first attempt was to go ahead with one of my favorite ideas, still not realized, but I believe of considerable importance: making very small nuclear explosions, essentially by using slower neutrons and much less material. Well in a way we succeeded only too well. The first test we made, a shot in Nevada, I remember our watching it. The shot went off all right but it was immediately clear that there was something a little unexpected. The shot was fired on top of a tower and after we fired it, the bottom of the tower was still standing. We found out that the properties of the material with which we were working were well known at high neutron energies, at low neutron energies, but not at in- intermediate nuclear energies, which was the source of our trouble.
The late Hungarian-American physicist Edward Teller helped to develop the atomic bomb and provided the theoretical framework for the hydrogen bomb. During his long and sometimes controversial career he was a staunch advocate of nuclear power and also of a strong defence policy, calling for the development of advanced thermonuclear weapons.
Title: Attempts to make nuclear explosives more effective
Listeners: John H. Nuckolls
John H. Nuckolls was Director of the Lawrence Livermore National Laboratory from 1988 to 1994. He joined the Laboratory in 1955, 3 years after its establishment, with a masters degree in physics from Columbia. He rose to become the Laboratory's Associate Director for Physics before his appointment as Director in 1988.

Nuckolls, a laser fusion and nuclear weapons physicist, helped pioneer the use of computers to understand and simulate physics phenomena at extremes of temperature, density and short time scales. He is internationally recognised for his work in the development and control of nuclear explosions and as a pioneer in the development of laser fusion.
Duration: 2 minutes, 52 seconds
Date story recorded: June 1996
Date story went live: 29 September 2010