NEXT STORY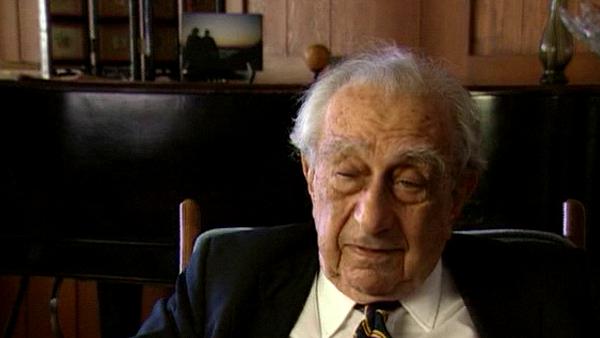 An effort to use nuclear weapons in a peaceful way (Part 2)
An effort to use nuclear weapons in a peaceful way (Part 1)
1
...
11
12
13
14
15
The underground shot that we fired, the first of its type in the end of the '50s, was the beginning of a discussion of using explosives for the purpose of displacing big masses of earth, digging harbors, digging canals - the idea was taken up in a very effective way, quite probably independent of Los Alamos, independent of Livermore, by the Russians. I want to tell you of the name of the thing. It was established in connection with the Nobska Conference that I have mentioned where a group of us, of our people from Livermore got together with a group of people of Los Alamos. We told them about our intention of turning weapons into peaceful uses, turning swords into plowshare. It was an expression used by our friends in Los Alamos in derision, as an objection, but we liked it and we called our effort to use nuclear explosives in a peaceful way Plowshare. We happened to know that the Russians did a great deal in the same line. One remarkable thing they did, of a kind that we never duplicated, was connected with natural gas. In their working with natural gas they got into trouble in fires, by accident, where the streaming gas from underground gave rise to a flame so powerful that they did not quite know how to extinguish it. What they actually did was to drill down next to this gas well, make quite a sizable nuclear explosion, not at the place where the gas was coming out, but near by, which shoved a mass of earth over the source of gas and actually put out the flame.
The late Hungarian-American physicist Edward Teller helped to develop the atomic bomb and provided the theoretical framework for the hydrogen bomb. During his long and sometimes controversial career he was a staunch advocate of nuclear power and also of a strong defence policy, calling for the development of advanced thermonuclear weapons.
Title: An effort to use nuclear weapons in a peaceful way (Part 1)
Listeners: John H. Nuckolls
John H. Nuckolls was Director of the Lawrence Livermore National Laboratory from 1988 to 1994. He joined the Laboratory in 1955, 3 years after its establishment, with a masters degree in physics from Columbia. He rose to become the Laboratory's Associate Director for Physics before his appointment as Director in 1988.

Nuckolls, a laser fusion and nuclear weapons physicist, helped pioneer the use of computers to understand and simulate physics phenomena at extremes of temperature, density and short time scales. He is internationally recognised for his work in the development and control of nuclear explosions and as a pioneer in the development of laser fusion.
Duration: 4 minutes, 7 seconds
Date story recorded: June 1996
Date story went live: 29 September 2010