NEXT STORY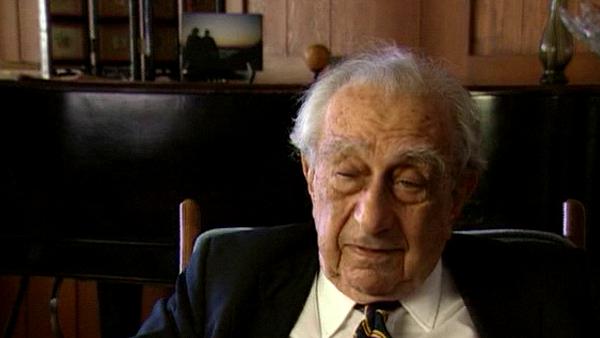 Reagan's statement on defense against missiles (Part 1)
Talking to Reagan about weapons of defense
1
...
11
12
13
14
15
The remarkable thing about the work at Livermore is precisely the fact that it has so many aspects: big explosions, small fission explosions as has been developed very highly by John Foster who was for a while our director. So was Harold Brown, so was John Nuckolls who had a lot to do with the peculiar development of light, the exponential increase in the laser light intensity and its uses. Now all of this has led to a further and I believe extremely important development; not weapons of attack, but for once the possibility of very real defense. It might be a good idea to talk about that in connection with an important event in Livermore. In the late 1960s, when Ronald Reagan became Governor of California, I invited him to come and visit the remarkable weapons laboratory in California. He came and we talked for a few hours about one of our, at that time, novel approaches to stop incoming missiles. Now Governor Reagan as he was at that time, listened very attentively, asked - I don't know - in two or three hours maybe a dozen questions clearly showing that the subject was new to him and equally clearly showing that he was making a successful attempt to understand it. Here was a topic on which I testified to Congress in February 1946: we must be able to stop incoming objects, planes, projectiles. How to do it? It was not something that was discovered in one special way; it was an accumulation of a great variety of approaches. To begin with, we relied quite heavily on the possibility to use nuclear explosives on the incoming objects but as time went on we got more and more interested in a defense that was not based so much on the size of the defensive explosion, but on the great accuracy of its delivery.
The late Hungarian-American physicist Edward Teller helped to develop the atomic bomb and provided the theoretical framework for the hydrogen bomb. During his long and sometimes controversial career he was a staunch advocate of nuclear power and also of a strong defence policy, calling for the development of advanced thermonuclear weapons.
Title: Talking to Reagan about weapons of defense
Listeners: John H. Nuckolls
John H. Nuckolls was Director of the Lawrence Livermore National Laboratory from 1988 to 1994. He joined the Laboratory in 1955, 3 years after its establishment, with a masters degree in physics from Columbia. He rose to become the Laboratory's Associate Director for Physics before his appointment as Director in 1988.

Nuckolls, a laser fusion and nuclear weapons physicist, helped pioneer the use of computers to understand and simulate physics phenomena at extremes of temperature, density and short time scales. He is internationally recognised for his work in the development and control of nuclear explosions and as a pioneer in the development of laser fusion.
Duration: 5 minutes, 24 seconds
Date story recorded: June 1996
Date story went live: 29 September 2010