NEXT STORY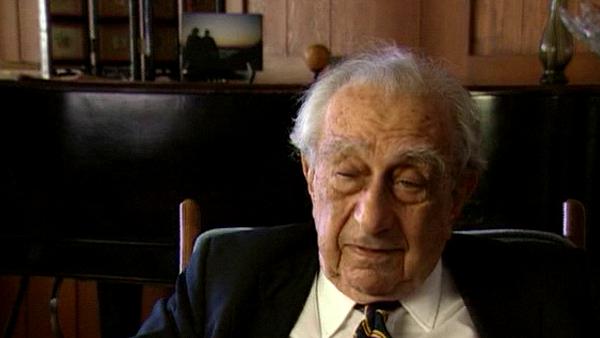 The energy released when a meteorite hits the Earth
Ideas for space development
1
...
11
12
13
14
15
I would like to add, I would like to end by mentioning three developments of very different kinds, very different dimensions, and quite possibly a fourth or a twenty-fifth may be more important. One space development that I would like to see is greatly improved weather information from space, measuring at all times, at all places, at all altitudes wind velocities and other data that could greatly improve weather prediction in detail - let us say one week - ahead of time. It will be expensive but the amount of money it saves, for instance in agriculture, in defining the right time for the various agricultural activities, it would be one thing that would benefit everybody. And that cannot be carried out except over the whole world, should not be carried out except by the co-operation of all people. As a second let me mention what I have already been talking about. Let us use space to make aggression in space practically impossible. How to do it? Let's have an international agreement which will allow the firing of any missiles provided that the firing, the purpose, the orbit are all disclosed a week ahead of time. If anything is fired without announcement, or anything is fired in a way not in conformity with the announcement, then such a missile should be shot down by the methods of the Brilliant Pebble, with the help of orbiting objects. One may object that this is too difficult, too expensive. Actually what our people in Livermore are arguing and fi- and finding is, it is difficult if you try to shoot down missiles in orbit and even more difficult if you try to shoot down missiles which approach their target, but it is easy if you fire, shoot down missiles while they are accelerating. In the very early phase the job can be done effectively and simply. That is how it appears at present and I don't believe that the situation is quite as simple as I am presenting it, but what I am saying may surprise. To convince you that there are real possibilities here to get a job of safety done, for everybody's benefit, because we won't try to defend ourselves or this or that country, we defend everybody against anything whose purpose is not clear.
The late Hungarian-American physicist Edward Teller helped to develop the atomic bomb and provided the theoretical framework for the hydrogen bomb. During his long and sometimes controversial career he was a staunch advocate of nuclear power and also of a strong defence policy, calling for the development of advanced thermonuclear weapons.
Title: Ideas for space development
Listeners: John H. Nuckolls
John H. Nuckolls was Director of the Lawrence Livermore National Laboratory from 1988 to 1994. He joined the Laboratory in 1955, 3 years after its establishment, with a masters degree in physics from Columbia. He rose to become the Laboratory's Associate Director for Physics before his appointment as Director in 1988.

Nuckolls, a laser fusion and nuclear weapons physicist, helped pioneer the use of computers to understand and simulate physics phenomena at extremes of temperature, density and short time scales. He is internationally recognised for his work in the development and control of nuclear explosions and as a pioneer in the development of laser fusion.
Duration: 5 minutes, 21 seconds
Date story recorded: June 1996
Date story went live: 29 September 2010