NEXT STORY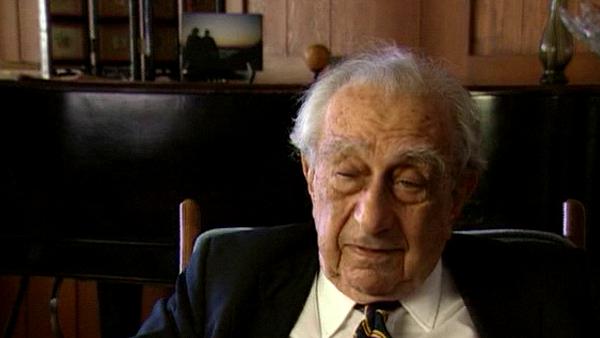 Heisenberg and playing ping-pong
Losing my foot but meeting von Lossow
1
2
3
4
5
...
15
So, I got active, jump off. By that time the tram went too fast and I fell and I saw the tram, I think three cars coupled to each other, go by. And somehow, I don't know for what reason, I remember looking back, before trying to get up and there I see my boot lying at a distance- My God, how will I go hiking without my boot? And then, several seconds later, it started to hurt badly. My foot was still attached to me, but barely. The car came to take me to hospital, as a student I would have free treatment. I remember the surgeon. An extremely nice person. All I wanted is that he should put me under anesthetic and get going. No. He said- What should we do? I could amputate you here or there. If I amputate you higher up, take more of you- of your leg off, then the prosthesis you get will look very much better but you will not be able to, to walk, except with very great difficulties. I could try to let- to leave on as much as ever possible. Then, it will not look so good, but you can walk. Which one do you want? I remember to have made the decision not objectively, or not quite objectively, but I immediately thought- Leave on more because if I'm sorry for it, I can change it later. There's a point to the story. In fact, there are two points to the story. The name of that very nice surgeon, the name of that surgeon was von Lossow. We became good friends. Because of my use of some technical words concerning my condition, he started to call me - I was then, whatever, not yet twenty years old - Herr Professor. That, I liked. One day he disappeared. I heard he went to South America. He did not say good-bye. I was a little hurt. Years later, I found out why. He was a brother of General von Lossow, the general who arrested Hitler when he tried his first revolt in Munich. At that time, in 1928, the Nazis began to have more votes. If Hitler came to power, no von Lossow would survive. He left. Perhaps, in a way, that is the tragedy. If the right people could have found a way to resist, the world would be incomparably better. But I understand, of course I understand.
The late Hungarian-American physicist Edward Teller helped to develop the atomic bomb and provided the theoretical framework for the hydrogen bomb. During his long and sometimes controversial career he was a staunch advocate of nuclear power and also of a strong defence policy, calling for the development of advanced thermonuclear weapons.
Title: Losing my foot but meeting von Lossow
Listeners: John H. Nuckolls
John H. Nuckolls was Director of the Lawrence Livermore National Laboratory from 1988 to 1994. He joined the Laboratory in 1955, 3 years after its establishment, with a masters degree in physics from Columbia. He rose to become the Laboratory's Associate Director for Physics before his appointment as Director in 1988.

Nuckolls, a laser fusion and nuclear weapons physicist, helped pioneer the use of computers to understand and simulate physics phenomena at extremes of temperature, density and short time scales. He is internationally recognised for his work in the development and control of nuclear explosions and as a pioneer in the development of laser fusion.
Duration: 4 minutes, 37 seconds
Date story recorded: June 1996
Date story went live: 24 January 2008