NEXT STORY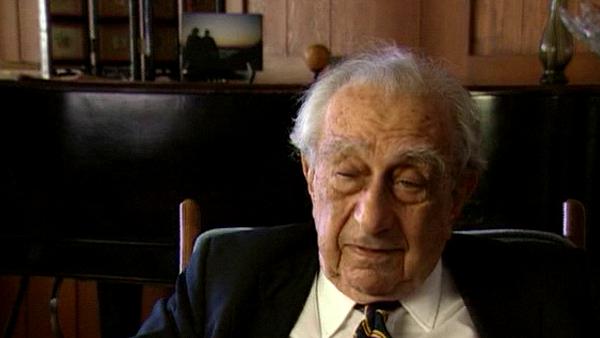 Going to see Einstein give a lecture
The indeterminable nature of the future
1
2
3
4
5
...
15
Now, I want to tell you something about the importance of this new structure in quantum mechanics. And in doing so I will imitate Einstein by talking about God. I do not want to do anything about religious convictions. I am using the concept of God because that concept and some of its consequences are common knowledge. My statement of the great change is this: physicists in the last century, believing what they believed, had to believe that if God existed, He was unemployed, because ten billion years ago He created the universe, together with cause and effect relations. Whatever He did at that time determines the whole future to any accuracy you please and God cannot change that, except by violating the principles of physics, which we like to call a miracle. So, within the description of physics, old fashioned physics, with the future determined, we'll- did not allow for any concept like God who can do something. The contest is that in quantum mechanics the future is not determined. From microsecond to microsecond there are changes that cannot be predicted. As physicists, we don't say anything about good or evil, we don't want to judge what can happen, but we can say that the future is not determined. This is a very simple statement. And I think it is a statement that everyone should understand, that this is the real structure of the world.
The late Hungarian-American physicist Edward Teller helped to develop the atomic bomb and provided the theoretical framework for the hydrogen bomb. During his long and sometimes controversial career he was a staunch advocate of nuclear power and also of a strong defence policy, calling for the development of advanced thermonuclear weapons.
Title: The indeterminable nature of the future
Listeners: John H. Nuckolls
John H. Nuckolls was Director of the Lawrence Livermore National Laboratory from 1988 to 1994. He joined the Laboratory in 1955, 3 years after its establishment, with a masters degree in physics from Columbia. He rose to become the Laboratory's Associate Director for Physics before his appointment as Director in 1988.

Nuckolls, a laser fusion and nuclear weapons physicist, helped pioneer the use of computers to understand and simulate physics phenomena at extremes of temperature, density and short time scales. He is internationally recognised for his work in the development and control of nuclear explosions and as a pioneer in the development of laser fusion.
Duration: 3 minutes, 19 seconds
Date story recorded: June 1996
Date story went live: 24 January 2008